Invest in education that disciples
Your gift to Briercrest will ensure that our mission—to call students to seek the kingdom of God, to be shaped profoundly by the scriptures, and to be formed spiritually and intellectually for lives of service—can continue.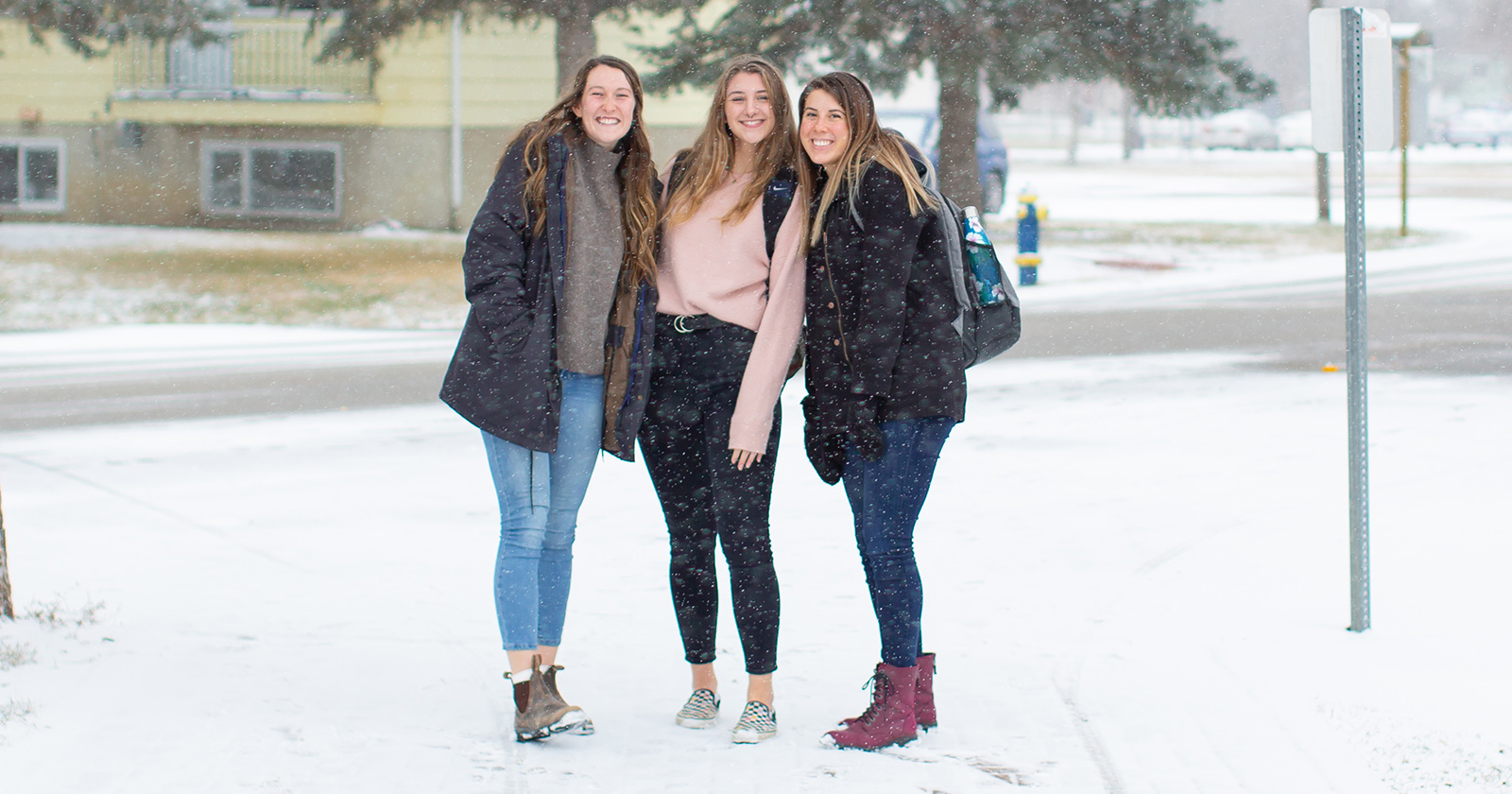 More Options
See our detailed, secure donation page for VISA, MasterCard donations.
Make an Interac email money transfer.
You may receive significant tax savings by donating non-registered publicly traded securities in-kind rather than selling them and donating cash. For more information, please contact us at 1.888.581.2050.
In-Kind Transfer Form.
Phone
You may also call 1-888-581-2050 to give a credit card or bank debit donation.
Mail
Cheques and money orders may be mailed to:     
Development Department
Briercrest College and Seminary
510 College Drive
Caronport, SK  S0H 0S0 
From the United States:
Briercrest College and Seminary USA Foundation
1574 Gulf Road #147
Point Roberts, WA  98281-9007
Stewardship Policy
We are a registered charity and are audited annually by an independent public accounting firm. Our annual report and financial statements are available upon request. Gifts toward an approved program will be used as designated with the understanding that when the need has been met, or if the project cannot be carried out for any reason, designated gifts will be used where needed most. Funds will be used only for programs approved by the Board of Directors. Our practice is to mail annual receipts after the close of each calendar year; however, receipts can be requested at any time. Gifts must be received or postmarked by December 31 to appear on the annual receipt. Your confidentiality is important to us, so we never pass donors' names or information on to other organizations.
Our Canada Revenue Agency registration number is #11881 7998 RR0001.
Types of Gifts
Gift-in-kind
We are able to issue an official donation receipt for income tax purposes for a gift in kind.  Please contact us if you have a gift-in-kind you would like to donate. 
Gifts of securities (stocks, mutual funds, segregated funds)
There may be additional tax benefits by donating securities directly to a charity rather than selling them and donating the cash. Please contact us to discuss this easy process.
Planned giving
Careful planning using tools such as bequests in a will and life insurance can minimize or eliminate capital gains and estate taxes while providing a significant gift to Briercrest. Please contact us for more information.
Corporate Matching Gift
Many employers sponsor matching gift programs and will match charitable donations made by their employees. If you don't know whether your company has a matching gift policy, please contact us and we'll gladly find out for you.
If your company matches donations, request a matching gift form from your employer, fill it out and sign it, and send it to us with your gift and we'll do the rest. Your gift to Briercrest could have double or even triple the impact! Some companies will even match gifts made by retirees and/or spouses.
Thank you for Giving!
Briercrest College and Seminary is a charitable organization registered with the Canada Revenue Agency.
Registration number is 11881 7998 RR0001

Briercrest College and Seminary USA Foundation is registered as a charity with the Internal Revenue Service. Registration number is 52-2168278.
View our Ethical Fundraising and Financial Accountability Code.



Annual Report
We'd love to share more with you about what God has been doing in our three schools this year.

Annual Reports