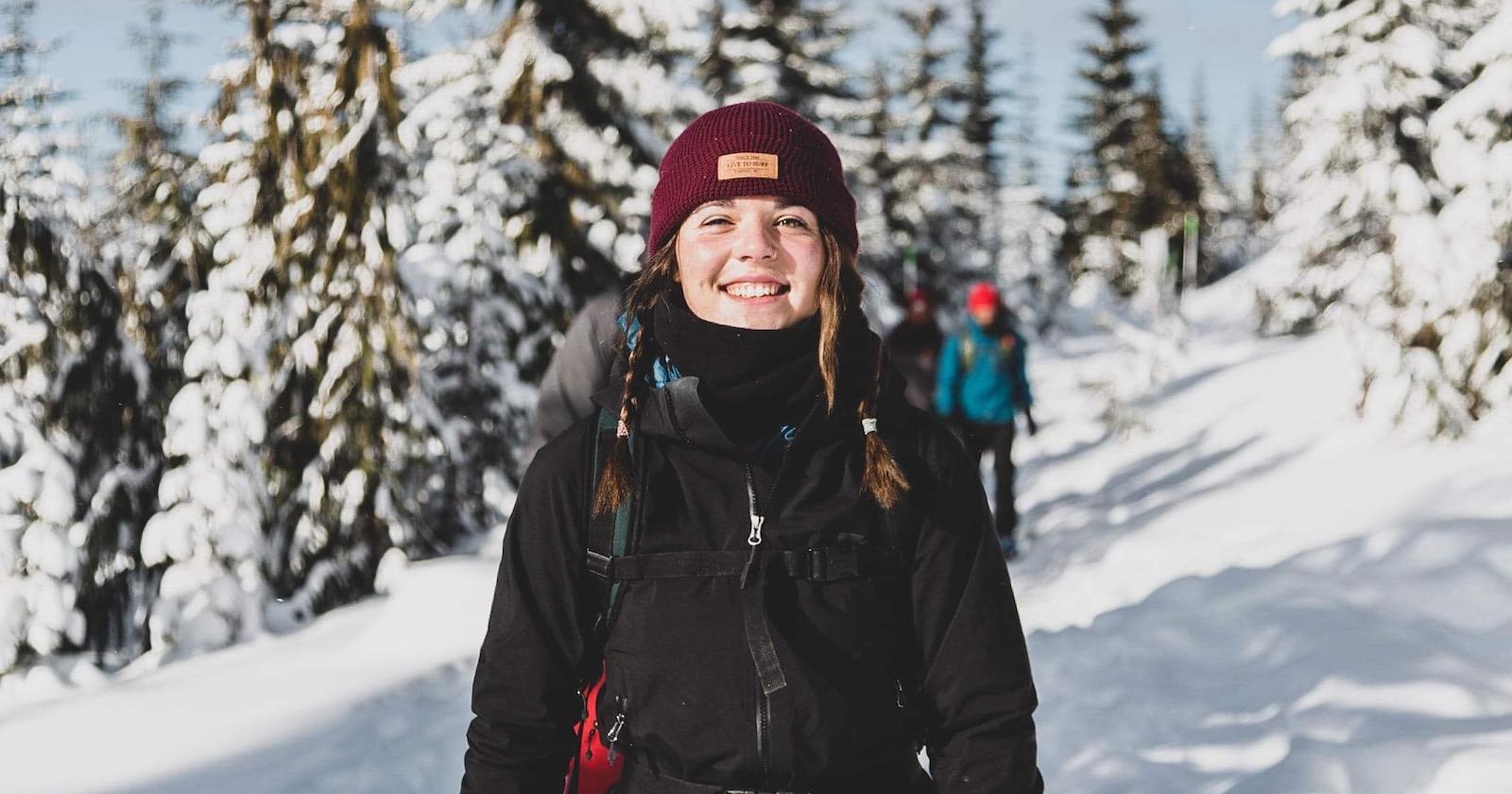 How Outdoor Adventure Changed My View of God for the Better
In a world of electronics, social media, and having everything at our fingertips, staying at home is the new going out. Especially in college or university, it can be even harder to manage time to get outside. 
But what if you could do your first year of college and experience incredible outdoor adventure that helps you grow in your relationship with God? Kaléo, a gap-year leadership program of Camp Qwanoes and Briercrest, is a unique opportunity for students to experience the outdoors without distractions and be totally engaged in the people around them, all while exploring the depth of our Creator.
There are five components to Kaléo: leadership, academics, ministry, community, and adventure. In the adventure aspect of the program, we go on lots of out trips throughout the year, which are usually around 3–5 days of unique and memorable adventures and activities.
Some of these include hiking up Mount Albert Edward, surfing in Tofino, sailing a tall ship on the Pacific Ocean, skiing at Mount Washington, rock climbing, and more. Most people who do a year of Kaléo experience one of these activities for the first time in their lives.
When I experienced these things as part of Kaléo, it helped to change my view of God for the better. Here's what this is like as a student.
The Trip that Went Wrong, But Really Went Right
If you knew me before Kaléo, you would say I was a super energetic, love to laugh, love the Lord kind of a person. But I think something I lacked was a realization of the vast depth of God that was so compelling, it changed the way I saw and lived life. 
This journey really kicked off during my time as a Kaléo student and this is what it looked like.
Flash back to Kaléo: I arrive, I am super pumped, new faces around, and boom: four days in and we're already hiking up towards Mount Albert Edwards.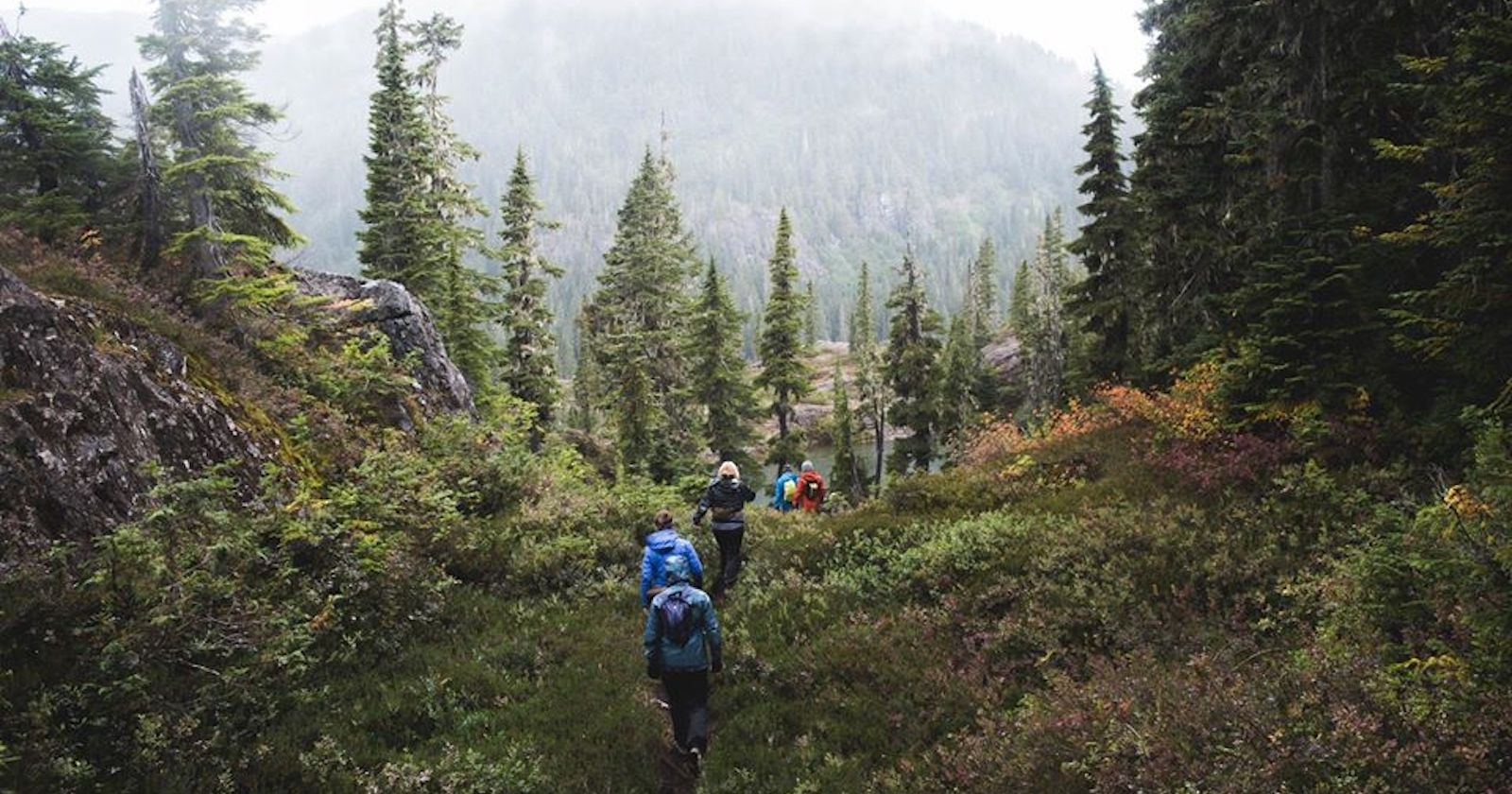 This trip was far from what you would expect. There was RAIN EVERYWHERE. It was cold, rainy, and windy. Just when we thought it could not get any worse, it began to snow as we set up our tents. What?! We painfully crawled into our wet little tents as we took off our damp boots. We sat in silence for a few minutes before we all started yelling words like, "I HAVE NEVER BEEN MORE COLD IN MY ENTIRE LIFE!" followed by tears of laughter at how hysterical this whole situation was. 
Were we crying? Were we laughing? No one really knew.
Here is what was so beautiful about the experience: pulled away from all the busyness of entering a new school and jumping into classes, this was the foundation to the beginning of our deep-rooted relationships. You can get to know someone by sitting down with them at a coffee shop, or doing a class assignment together, but there is also something so real and vulnerable about sharing a challenging experience that pushes you physically and mentally together. 
That night we huddled together and skipped the small talk. Suddenly these people that I had just met were sharing stories and testimonies of God's work in their life, laughing, struggling together, and just being human. I believe God has designed us to have relationships like these. 
There was even beauty amidst the rainy weather, too. The thick fog hovered over the clear lakes and the rain drops glistened on all the pine needles. This—experiencing fast Christian community in the beauty of God's creation—was only the start to my understanding of the beauty of God's glory and kingdom.
FYI, if you come out to Vancouver Island, you'll want to invest in a good rain jacket.
How My View of God Started to Shift
Three days later, back from an amazing trip that, despite the weather, turned out to be a great memory, our group had stories and inside jokes that we still talk about today. Then we began to dive into classes and chapels. 
As the year went on, this God that I served began to look bigger, and my awe of him did, too. Every out trip to come was something to look forward to, and you could see the class growing closer together. The topics we learned in class started making more sense as we did life together. Now, looking at the ocean from the top of Mount Washington with the clouds settled below, or eating hotdogs on a beach over a simple campfire, or standing at the top of an eighty-foot mast looking into the sunset, or cramming together to get a glimpse of dolphins jumping beside your boat, revealed the glory, creativity, and joy of our God. 
Thankfulness and conversations about God's power and glory started happening more often than before. The way we did life started to look a little different. We began to feel more alive, and I believe it is because God created us to adore him and enjoy his glory, and parts of his glory are seen in the world around us and the relationships we share with one another.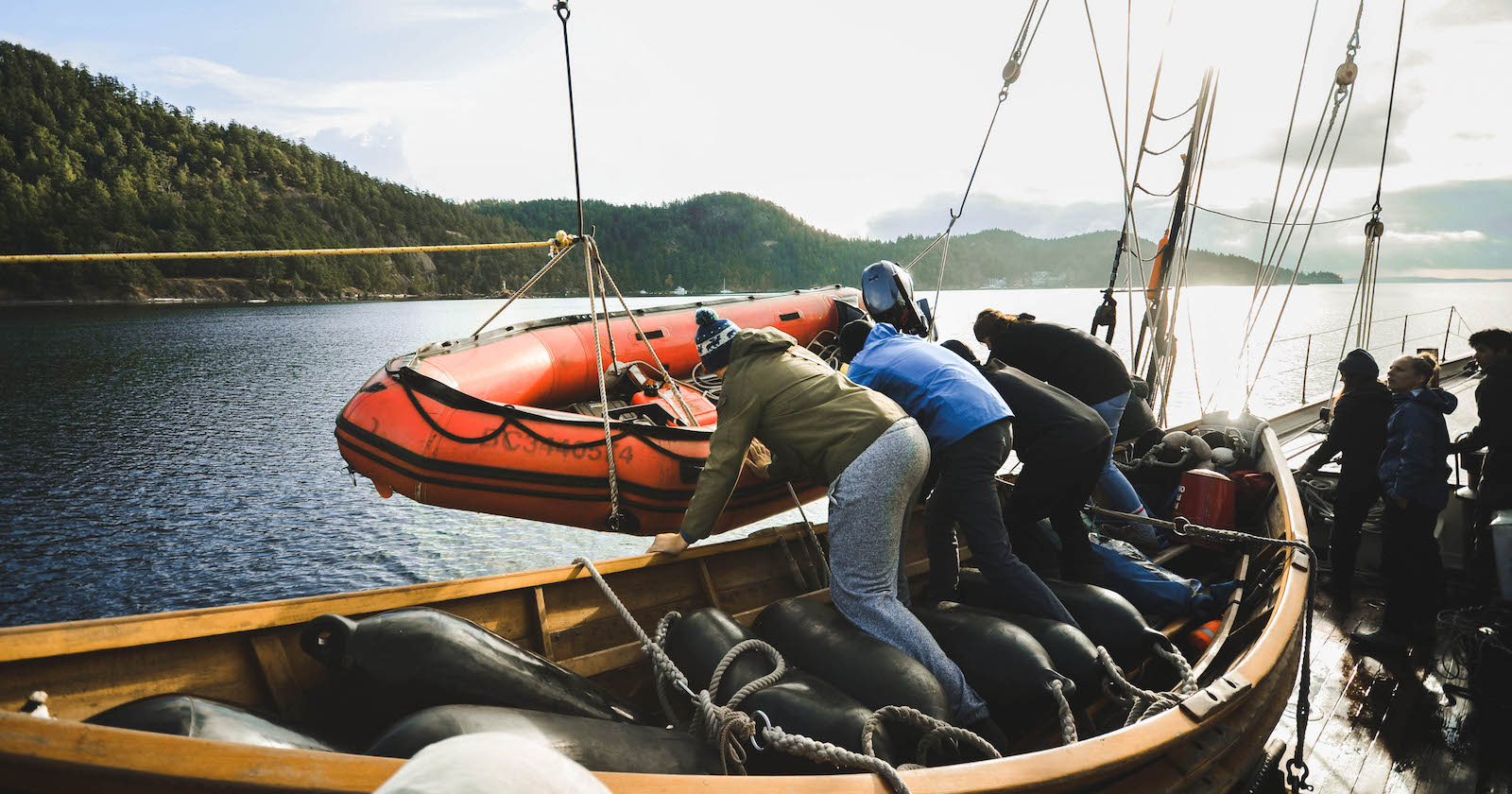 For since the creation of the world God's invisible qualities—his eternal power and divine nature—have been clearly seen, being understood from what has been made, so that people are without excuse. (Romans 1:20)
Life After Kaléo
As I discovered my passion for people, I also discovered a passion for outdoor leadership. This shaped the path I took in school and jobs in the following years. I realized that it is so important to find the gifts and desires God has placed in you so you can use them well in pursuit of glorifying him. 
As a Kaléo Student Life Assistant, I have seen students and friends discover new passions, go out of their comfort zones, experience something they had never thought they would do before, and become more awestruck by God's beauty as each out trip rolled by. 
It has been beautiful to watch students begin to flourish in their relationship with God through these trips. Through the years, students that came into the Kaleo program have come out beautifully changed, and I know God has used each trip, person, and circumstance to bring us to those spots. Many have gone back to their hometowns, and people comment on the difference they see in them. 
This year, God continued to challenge and reveal his character all the more to me in stories I could go on about, but I'll wrap it up. If you are on the fence about deciding to do Kaleo, I would say to take the leap and go for it. Whether you are an outdoor guru or a homebody, this can be a year where God absolutely transforms your life as he did for me. 
Read More: