Paul Magnus: Honouring a Fifty-year Legacy of Leadership
Posted: December 18, 2020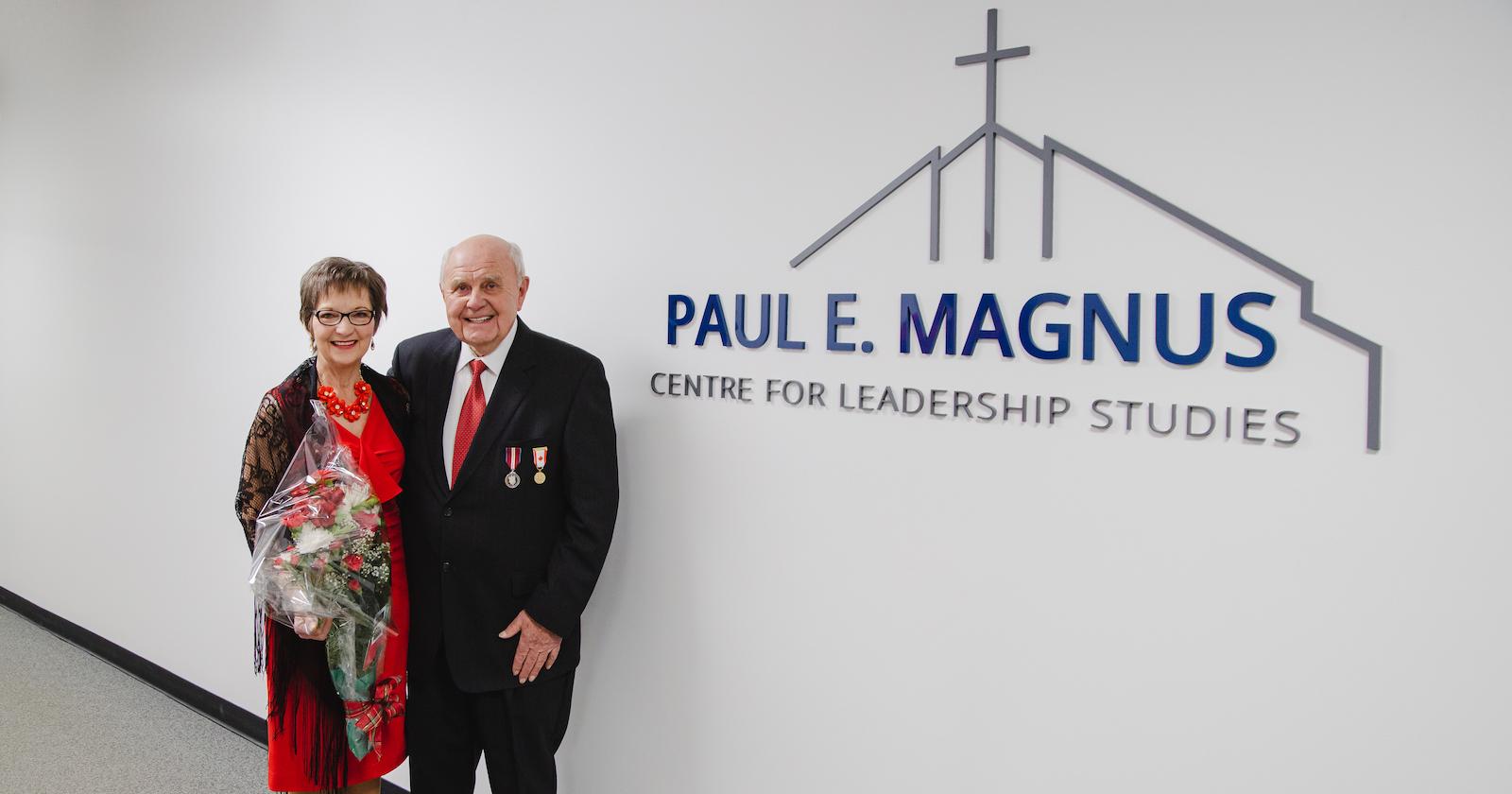 This week marked the beginning of a celebration honouring Dr. Paul Magnus' fifty-year legacy at Briercrest College and Seminary.
Throughout its history, Briercrest has been defined by the remarkable contributions of longstanding staff and faculty members who have faithfully carried out God's mission. Dr. Magnus has profoundly shaped the institution and is a shining example of this tradition.
"This is a deeply significant time whereby we seek to honour and show gratitude to Dr. Paul Magnus for his remarkable influence on our world through his leadership, his teaching, and his mentoring – and he has done so with this institution for over 50 of its 85 years," said President Michael Pawelke at the ceremony on Tuesday.
During his tenure at Briercrest, Dr. Magnus has served as a faculty member, vice president, provost, president (1996–2004), and President Emeritus. He remains in the classroom to this day as the Distinguished Professor of Leadership and Management at Briercrest Seminary.
Dr. Magnus is a graduate of Briercrest Bible Institute, the University of Saskatchewan, and Trinity Evangelical Divinity School, and has been recognized by countless institutions for his contribution as an educator. He's received awards of distinction by Christian Higher Education Canada and is the recipient of the Queen Elizabeth the Second Diamond Jubilee Commemorative Medal for significant service to Canadians.
Dr. Magnus' commitment to educating Christian leaders is evident. His Briercrest faculty profile lists none of his publications, saying instead that the hearts, minds, souls, and lives of 15,000 formal and informal learners are his academic legacy.
His drive to resource Christian leaders at Briercrest and beyond has also inspired a dedicated Centre for Leadership Studies to provide greater access to leadership development at the graduate level and create a networking hub that facilitates the support of Christian leaders across Canada.
At this week's ceremony, the new name and branding of the Paul E. Magnus Centre for Leadership Studies were revealed. The Centre that perpetuates Dr. Magnus' legacy now bears his name.
Plans are in motion to hold a public ceremony in the future as health guidelines permit.
"There is more than one way to celebrate a legacy of leadership—and we know because we've tried several, and COVID has not cooperated," joked Dr. Blayne Banting, Dean of Briercrest Seminary, at the ceremony.
Banting hopes that in the near future, colleagues, guests, past students, and protegees will be able to join the celebration and give tribute to Dr. Magnus.
"We've found that that maybe a celebration this big needs to be done in stages, so this is stage one."
You can learn more about Dr. Magnus' tenure as president at our past presidents page and more about the Paul E. Magnus Centre for Leadership Studies on Briercrest Seminary's website.