New Head Coach for Women's Volleyball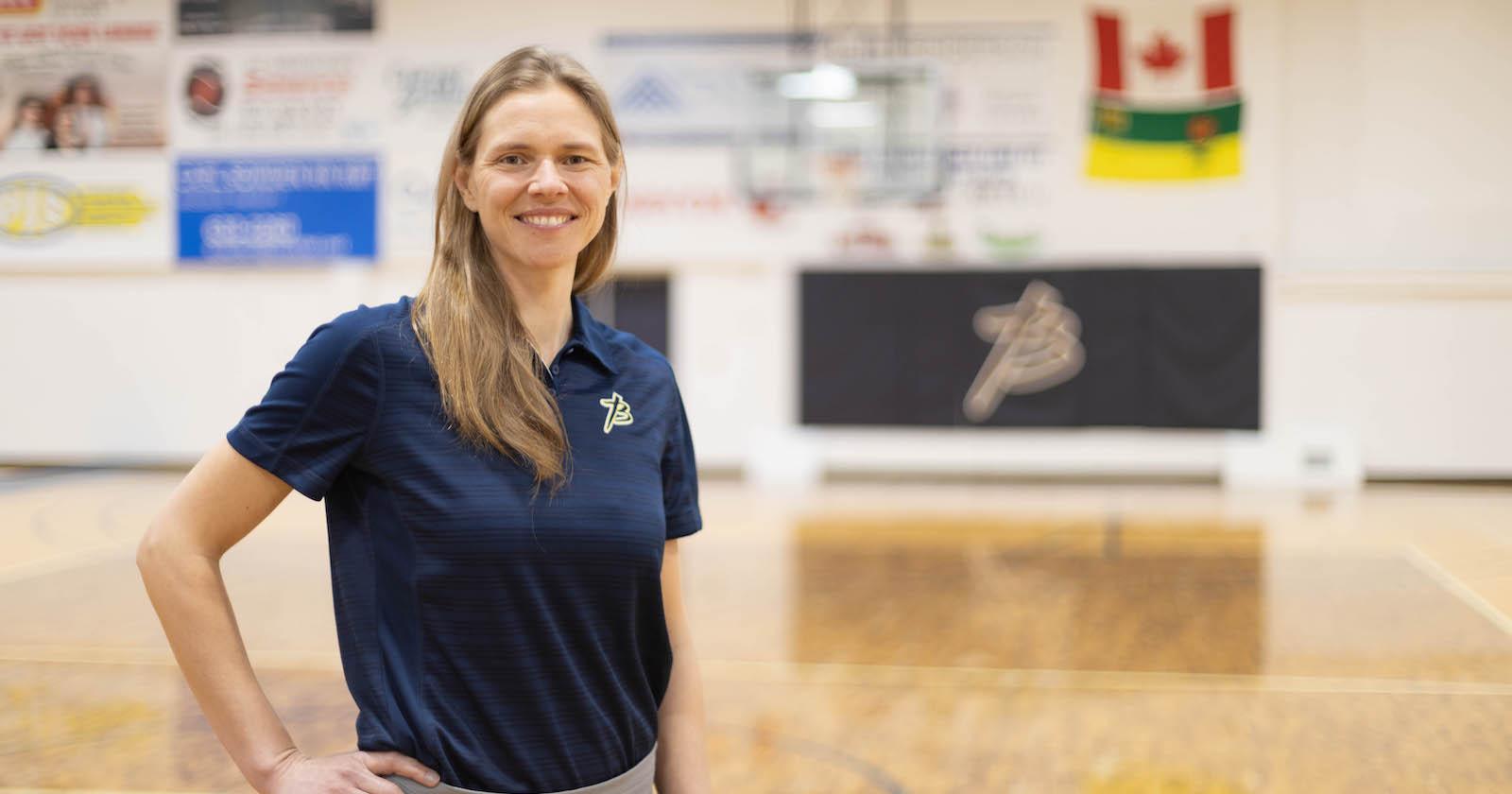 After sixteen years as the women's volleyball head coach, Nolan Weinmaster is stepping down. He is eager to spend more time with his family and undertake a new leadership role with Briercrest Athletics.
Sixteen Years of Service
We are so thankful for the culture Weinmaster has built into the women's volleyball program. His focus on transforming lives into more of their God-intended purpose has inspired players to understand how much they are loved by God and how they can use their gifts and talents to honour God.
His teams have achieved remarkable results winning two ACAC Championships (2016 & 2020), two ACAC Silver Medals (2018 & 2019), and earning three trips to the CCAA National Championships. He has had the privilege of developing players in the women's volleyball program who have been recognized at the highest level for their achievements: during his time as head coach, the program has had players named CCAA All-Canadians in seven of the last eight seasons, and CCAA National Player of the Year three times.
Weinmaster himself was named ACAC Coach of the Year seven times in his 15 seasons, including this most recent 2021-22 season. In 2018, he received the prestigious ACAC Coaching Excellence Award and CCAA National Coach of the Year. Sixteen years of service have helped develop an incredibly strong and Christ-centred program and Briercrest College is richer for having had Weinmaster in this couching role and grateful to retain him in a new position.
A New Head Coach
Stan Peters, Athletic Director, is ecstatic to announce that Rhonda Schmuland has been hired as the new head coach for Briercrest Women's Volleyball:
"We believe that coaches are the lynchpin to achieve our purpose in Briercrest Athletics, which is to 'Transform lives towards their God-intended purpose'. We do that here 'Using the pursuit of athletic championships in our unique Briercrest training ground to grow disciples of Jesus; form transformational leaders of character; inspire graduates; and develop skills for sport and life.' We believe that Rhonda is a 'both-and' coach: she has a deep faith in Jesus, a passion to see student-athletes grow and mature, and she wants to win. We are so thankful for the culture that Nolan established, and we believe that Rhonda is the person to lead it going forward. She is a transformational leader and coach, and we are so excited to have her as part of Briercrest Athletics."
Schmuland is an alumnus of the program, who returns to Briercrest with a decorated resume.
In her first year of college play at Briercrest College (2001-02) she received ACAC All-Conference Team honours.
She then played at the U-Sport level for the Trinity Western University Spartans and was team captain for three of her four seasons there.
While earning her Bachelor's in Human Kinetics at TWU, she earned Canada West Second-Team All-Star honours in 2004-05 and was a four-time U-Sport Academic All-Canadian.
Among other achievements and awards throughout her post-secondary athletic and academic career, Schmuland received the prestigious Thérèse Quigley Award in 2005-06 for her outstanding achievements in academics, community involvement and volleyball.
After a stint playing professionally in France, Schmuland returned to Canada and turned her attention to studies in physiotherapy and coaching volleyball. She earned her master's degree in physical therapy (MPT) from the University of Alberta in 2010.
In 2009, she was the team therapist for the University of Alberta Golden Bears men's volleyball team when they captured the U SPORTS national championship. Schmuland has remained involved at the high school, club, provincial team, and college level ever since.
Schmuland has served in many coaching roles over the last 20 years, giving her a vast arrange of experience:
She was an integral part of the Canuck Volleyball Club program in Calgary as a head coach for several years, creating great culture and positive experiences for athletes to develop under her leadership.
Schmuland was awarded the prestigious honor of the Volleyball Alberta U18 Coach of the Year Award in 2015.
She has also been sought after by Volleyball Alberta to be a coach for Team Alberta Provincial Team program, most recently head coaching the U17 team in the summer of 2021.
Rhonda moved into coaching at the post-secondary level in 2019, when she was hired as the head coach of the Olds College women's volleyball program, where she has again demonstrated the positive impact she has as a mentor and leader in growing a great team culture at the college level.
Schmuland is excited to continue to develop the Briercrest women's volleyball program to yet another level, as she builds off of the great foundation of excellence that has been laid.
She is most excited about the opportunity to use the incredible training ground in Briercrest Athletics to grow disciples of Jesus and develop young women into leaders of character through the pursuit of ACAC and CCAA championships in the years ahead.
Shmuland commented:
"I am honored and humbled to have this opportunity and know that God has paved the way for both Nolan and I to transition into these new roles, at this time in the programs history. Nolan has built an incredible culture and legacy in the Women's Volleyball Program over the past 16 years and it is with much gratitude and excitement that I am taking over as head coach. There is such a deep, rich foundation already laid here at Briercrest and I look forward to carrying on the traditions from the past while growing the program for the future. Attending Briercrest and Trinity Western University as a student-athlete was transformational in my personal development as a young woman. I am passionate about carrying this legacy forward and continuing to create an environment where the Holy Spirit can transform our future student-athletes lives for God's glory and purpose both while these young women are in our program and as they move into their God-given callings beyond their time at Briercrest College."
A Collaborative Transition
Schmuland and Weinmaster are currently working together to transition the program well to new leadership. Weinmaster expressed his excitement about Schmuland's leadership:
"God is so good! He has definitely been a work to bring the right person here to lead the women's volleyball program forward! Rhonda is an incredible person, leader and coach, and I am so excited for the young women in the program who will have the opportunity to be mentored by her! I cannot think of a better person and fit for our program and I am grateful to be able to pass the torch of Briercrest Women's Volleyball leadership on to her – she will take the program to new heights with her focus on excellence in all facets of the program and her passion to use competitive sport as a means to train leaders of character and disciples of Jesus who will be set up to have an important impact on our world when they go from here!"