#DearDonor: Nancy Moffitt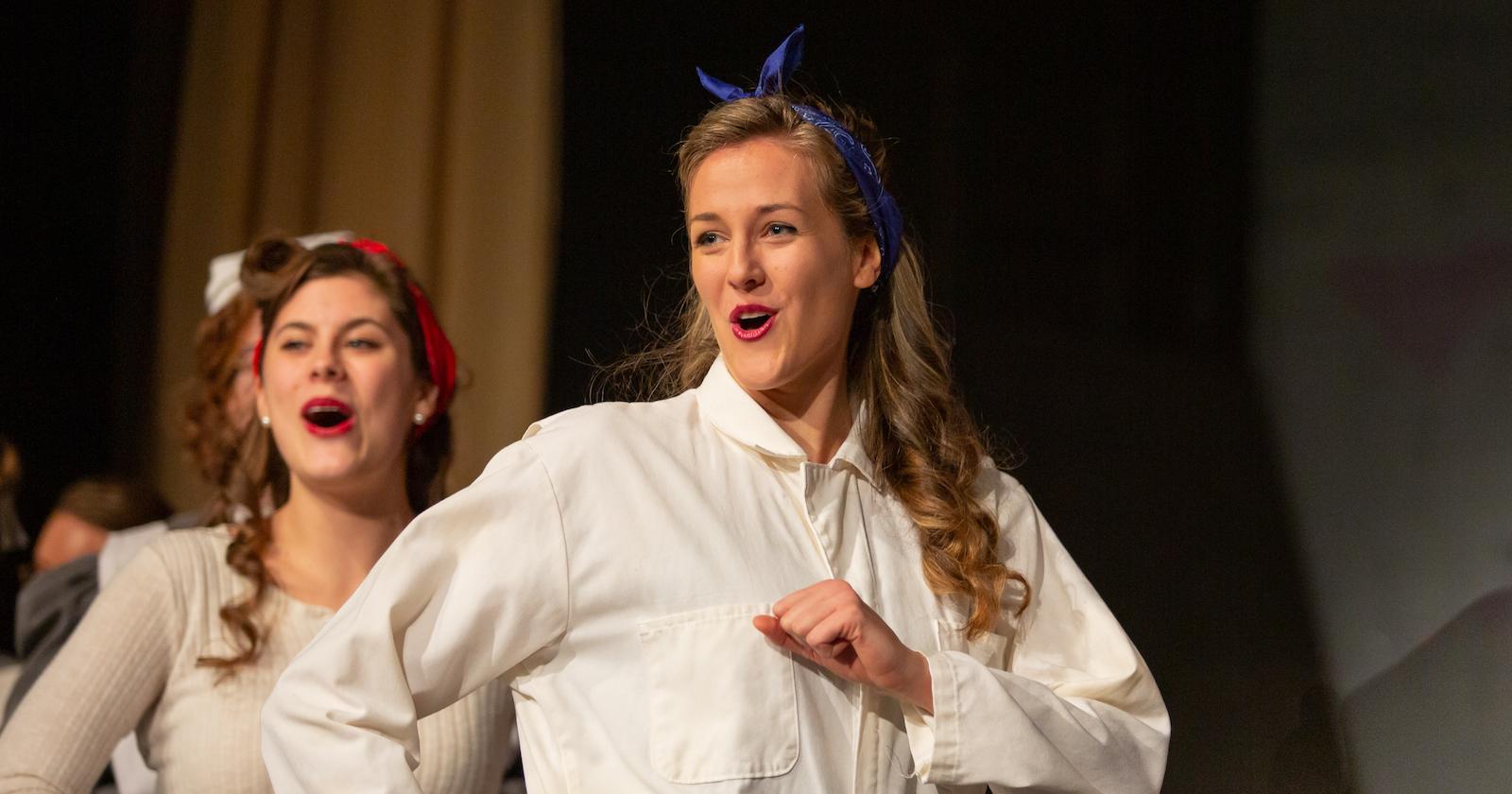 Dear Donor,
Thank you very much for your generous donation. I received the Vocal Performance Award and I am very grateful for the financial support which will help me in my educational journey
My name is Nancy Moffitt and I am from Bancroft, Ontario. I am in my fourth and final year of my Bachelor of Arts degree in Music with a concentration in vocal performance. For as long as I can remember I have loved to sing! Since grade nine, it has been a dream of mine to study voice at a post-secondary level. I planned to study at Wilfrid Laurier University; however, God had different plans as he called me to study here at Briercrest. This, I believe, is one of the best decisions I have made in my life.
My years at Briercrest have been absolutely foundational and transformative in so many areas of my life including my academic journey, Christian walk, and musical development. Through my classes, professors, and assignments, I have been pushed towards excellence in regard to academics which has shaped my worldview on many subjects. I have developed a much deeper and more sincere relationship with Christ through the teaching, mentorship, and leadership opportunities offered at Briercrest.
Briercrest has also offered me many opportunities to grow in my musical abilities through excellent teachers, various performance opportunities, and music classes. Throughout these experiences, I have been challenged to meditate on what it means to worship and honour Christ through my musical gifts.
In terms of my future plans, I have applied to several master's programs focusing in Vocal Studies and Pedagogy in Canada and the United States. I am not certain what my career destination will be, but I know that I love to teach and perform, and I would love to do so at a college or university. Whether I get accepted or not, I know that God has a plan for my life, and I have peace resting in his timing.
Thank you again for your donation. God has faithfully guided and provided for me throughout my education and I am very thankful that he used your generosity to help support me financially. Each semester brings such wonderful opportunities for growth.
Sincerely,
Nancy Moffitt