Academic Courses for Kaleo Program Suspended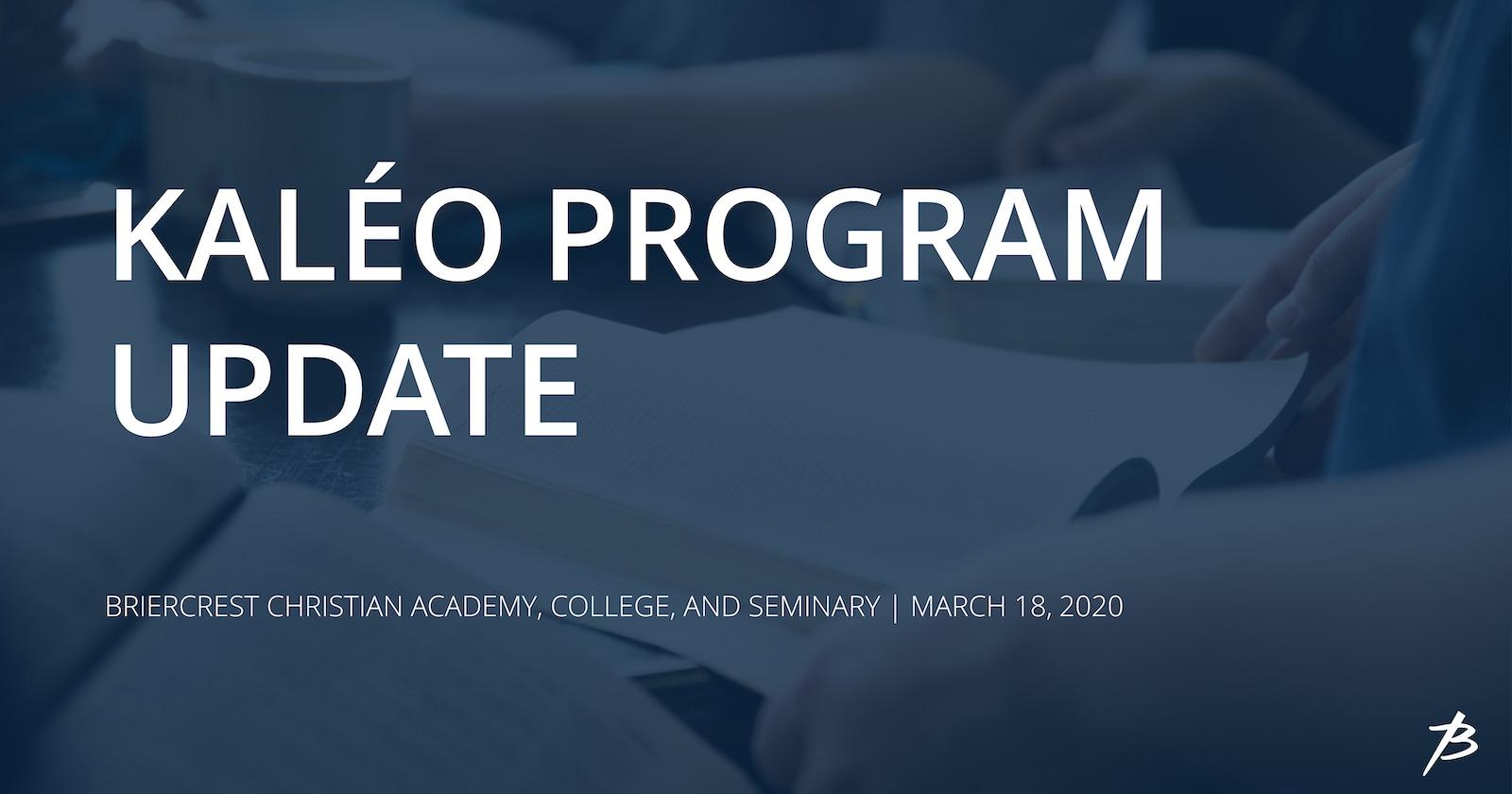 After monitoring and discussing the status of the COVID-19 pandemic, Briercrest is suspending the remaining academic courses from being delivered at Camp Qwanoes (Pauline Epistles and half of Youth and Camp Ministry) to students participating in the Kaléo program.
These courses will transition to being delivered in an online format. Details regarding their delivery will be forthcoming to students. Students are being released from the Kaleo program immediately as all responsibilities and commitments to the program will officially end for the semester at 5 pm on Friday, March 20th, 2020.
Briercrest College has identified this decision as the most socially responsible and proactive course of action in light of the increasing response to COVID-19, with action being taken by other educational institutions at the elementary and undergraduate level in British Columbia.
Briercrest regrets these circumstances, understanding that these preventative measures by Canadians are wise and justified. We are also very confident that the Kaléo leadership will help their students make this transition in a thoughtful manner, both in spiritual care and in the practical decisions to come in the days ahead.