God's Hand at Work: Heritage, Faith, and a Castle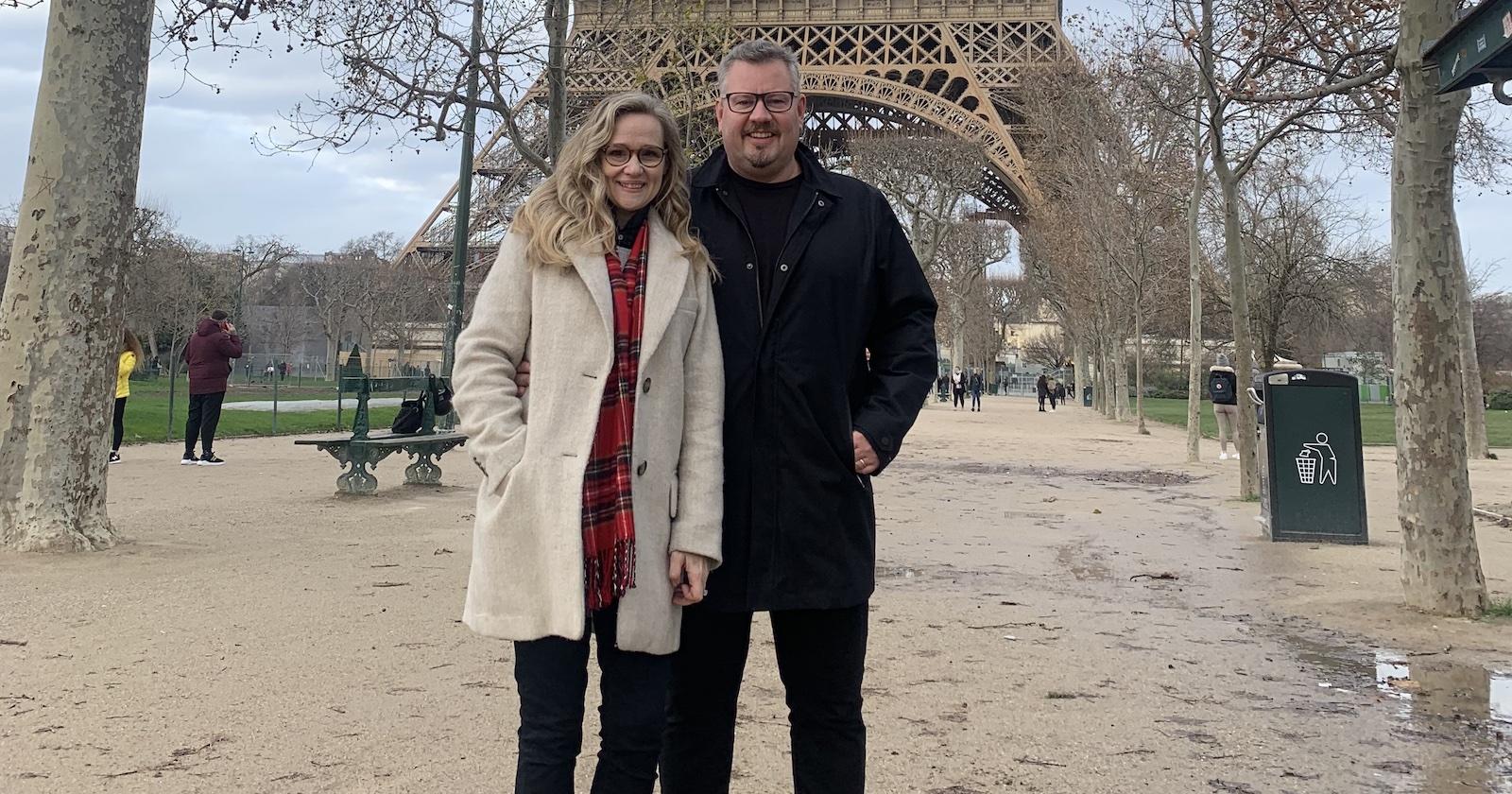 Dr. Robert Hildebrand (College '91) grew up in Caronport, SK with his brothers and their parents, David and Jeannie Hildebrand.
During the '80's, Rob watched his father David pursue his dream of assembling an orchestra for the local church's Sunday worship. As David recruited local players to join him in making worship music fit for a King, God provided beyond his expectations: instruments and players from other towns flooded in. A man who restored classic instruments offered violins and double basses worth upwards of $10,000 for free. Locals, students, and people from surrounding towns participated in lessons, taught by David, on a dozen different instruments.
After a couple of years of relentless teaching, recruiting, and soliciting, David had a full-blown 120-piece orchestra. And for the better part of a decade, Christians in Caronport sang their hymns with this incredible music as their backdrop.
Now, what does this have to do with Rob and a castle in France? Anybody who knew David Hildebrand and is watching Rob build a college from scratch in France with just word of mouth, the help of volunteers, and perfectly timed provisions from God, have seen this all before. It's his father's orchestra all over again.
Rob graduated from CHS in 1988 and BBC in 1991 with a Pastoral major. He met Leslie in high school and married her while they were students.
Presently, Rob is the Faculty Moderator at Multnomah University in Portland, Oregon, and is the chair of the "Youth and Educational Ministry" department. He and Leslie have been involved with youth ministry for over three decades.
Both Leslie and Rob have a heart for young people and were dreaming of a way to provide quality education and care for students who wanted to go to college but could not afford it. They began looking at possible real estate and found that in France, there were many "Chateaus" (castles) for sale. Would it work to purchase a Chateau and turn it into a place where students could take classes, live in community, and be mentored by faculty? These faculty could be volunteers (with degrees), which would allow them to keep the cost down.
To hear more about this dream, click here to watch Rob and Leslie share their vision!
Rob and Leslie flew to France for three weeks to look at fifteen castles to see what suitable options there might be. They chose Chateau de la Grifferaie for its beautiful, fenced twenty-five acres, 4000 sq. foot restaurant, twenty plus bedrooms and a stable.
To see the various castles, watch their vlog, "Castle Hunters France."
After returning home, Rob and Leslie made plans to return to France and rent a Chateau (one they had looked at), to see if students would come to be part of Loire Valley Study Abroad, the program that would be run in France. Students would visit nine countries to learn about European Culture, Geography and French Society, as well as studying the Old and New Testament.
Eighteen students ended up being part of this trial study program, and all were impacted by the importance of friendship, community, and the encouragement that this type of learning environment created. One student commented, "Seriously the most impactful and best investment in myself I have ever made. If you are a college student interested in traveling in Europe and furthering your knowledge of the Bible, earning college credit along the way, check this out!"
Rob and Leslie returned to Oregon where they decided on an amount they could offer for the Chateau. The gentleman in France they were dealing with said he would take the offer, but wanted a $100,000.00 down payment—no bank loans, no mortgage, and the rest of the money in three months. Rob and Leslie took what they had in their bank account and paid the down payment. Now to trust God for the rest!  They had farmland they needed to sell, as well as their home. Then they would need a place to stay once their home sold. And God provided! Their land sold by Christmas 2020. Their home sold within two days of being on the market, and Multnomah University, where Rob worked, offered them a "faculty in residence" apartment to live in.
After all this, there was still some money needed. Rob and Leslie posted their plans on Facebook and asked if anyone would like to be part of this ministry. Three friends lent them the money still needed (six digits). One "friend" was a pastor in Canada who they had never met, but who felt God was directing him to be involved.
They bought their tickets to France and got their visas. Everything was set to go. And then… covid.  Travel shut down, borders closed, and the currency began to decline.  What should they do? Rob and Leslie prayed, and Rob decided, "It all comes down to faith. God has brought us this far; we are going to go for it!" 
They sent the money, and all went smoothly. In July, France opened their border to Canadians, and since both Rob and Leslie have Canadian citizenship, they were able to travel to France.
To hear more about this faith journey, watch episode four of their vlog, "Faith."
This is just the beginning of an incredible story of God's faithfulness, provision, and grace.
You can continue to follow Rob and Leslie on YouTube as they renovate the Chateau and begin to have students arrive. Presently, they have eight Canadian students in their Study Abroad program and hope to someday have students from Briercrest attend.