Briercrest Adds Provincially Authorized Degrees in Biblical Studies, Business, and General Studies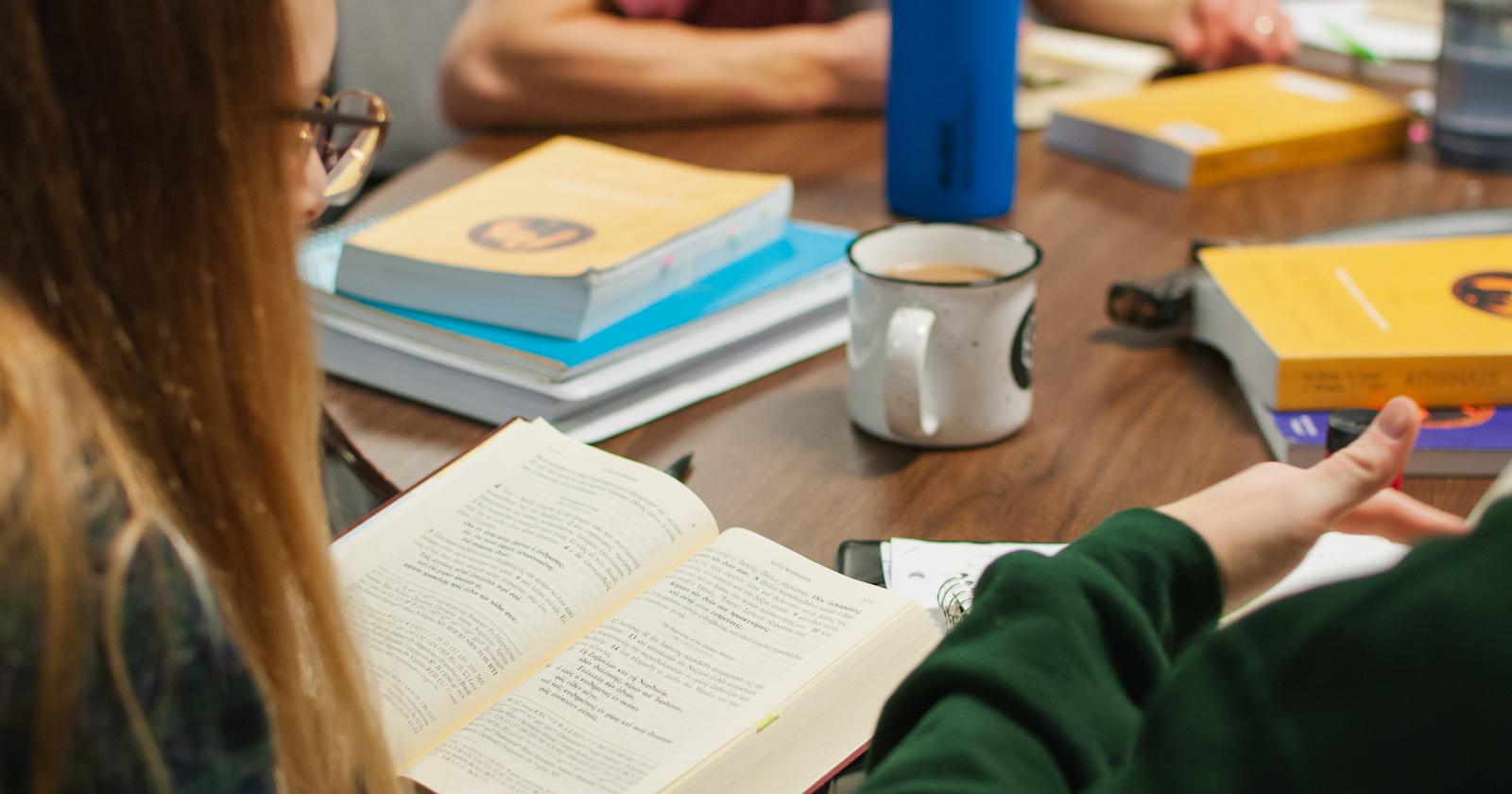 Briercrest College is adding three more programs to its complement of provincially authorized bachelor's degrees.
The Bachelor of Arts in Biblical Studies, Bachelor of Arts in Business Administration, and Bachelor of General Studies were approved for authorization this month after a thorough review process by the Saskatchewan Higher Education Quality Assurance Board (SHEQAB). This means that all three programs are now provincially authorized as university-level degrees.
Dr. Don Taylor, Dean of the College, is thrilled about the new recognitions. "It's really going to set students up for further study and career options. But it's also just a testimony to the quality of their education."
While all of Briercrest's programs are accredited, provincial authorization is an extra accreditation step that allows Briercrest students to pursue graduate education or employment opportunities specifically requiring a university degree.
"Our drive to have degrees authorized is to obtain the recognition that our students deserve as they invest in their studies," added Taylor. "These authorizations give assurance to students and parents that their Briercrest education counts and stands alongside university-level education."
This new authorization means that biblical studies, business, and general studies students will be able to make their faith a priority without compromising on their academic and career goals—a balance that Briercrest is committed to providing.
Provincial recognition a stamp of quality on biblical studies degree
Biblical Studies is a historically strong department at Briercrest. The bachelor of arts degree is designed to equip students to do biblical research and Bible teaching, while an honours track allows interested students to conduct independent research and write an honours thesis under faculty supervision.
Program graduates have gone on to pursue many types of careers including that of a pastor, teacher, or Bible translator. The quality of Briercrest Biblical Studies students continues to be recognized in the academic community as two program graduates are set to begin funded PhD research programs at Duke University and the University of Cambridge in the fall.
Provincial accreditation opens doors for Briercrest business students
One of Briercrest College's largest programs, the BA Business Administration offers students a well-rounded business education that is rooted in and enhanced by a biblical worldview. Past graduates have pursued careers in all areas of business, bringing their skills to both for-profit and non-profit companies, as well as at church and parachurch ministries.
The program's provincial authorization will open doors for students to pursue graduate schooling, as well as more employment opportunities with their Briercrest degrees.
New general studies degree makes career pathways more attainable for Briercrest students
The Bachelor of General Studies degree is a new three-year program that will allow students to begin their professional studies while also investing in their faith.
The program's two tracks, Education and Arts and Science, are designed to meet the requirements for further professional training. "The Bachelor of General Studies is a pre-professional degree that will give students a strong foundation for a variety of fields—including education, law, and nursing," explained Erin Gordon, program coordinator for the Education track.
Notably, this new degree will allow future teachers to continue their training at universities in Canada. "The Bachelor of General Studies Education Track is closely aligned to curricular requirements for students applying to education after-degree programs at the University of Regina," said Gordon. "If you aren't planning to complete school in Saskatchewan, the degree also meets the curricular breadth requirements for various after-degree programs in other western provinces."
Overall, these authorizations open more doors for Briercrest graduates. "At Briercrest, we strive for academic distinction, and authorization affirms to students that they are receiving university calibre training," said Dr. Taylor. "Students can advance to higher levels of training, certifications, graduate school with confidence that their studies at Briercrest are recognized as university-level by the provincial government."
Not only is this good news for future graduates, it's also good news for current students and alumni. Past graduates are able to apply to upgrade to the authorized version of the degrees by meeting the new degree standards, while current students will be able to seamlessly switch into the authorized program beginning this fall.
Briercrest College now offers 7 provincially authorized bachelor's degrees in the following disciplines: Humanities, English, History, Psychology, Biblical Studies, Business Administration, and General Studies.
To explore Briercrest's programs and learn more about academics at Briercrest, visit https://www.briercrestcollege.ca/academics.
To learn more about how degree accreditation works at Briercrest, visit https://www.briercrestcollege.ca/academics/accreditation.