Four Briercrest Teams Make Playoffs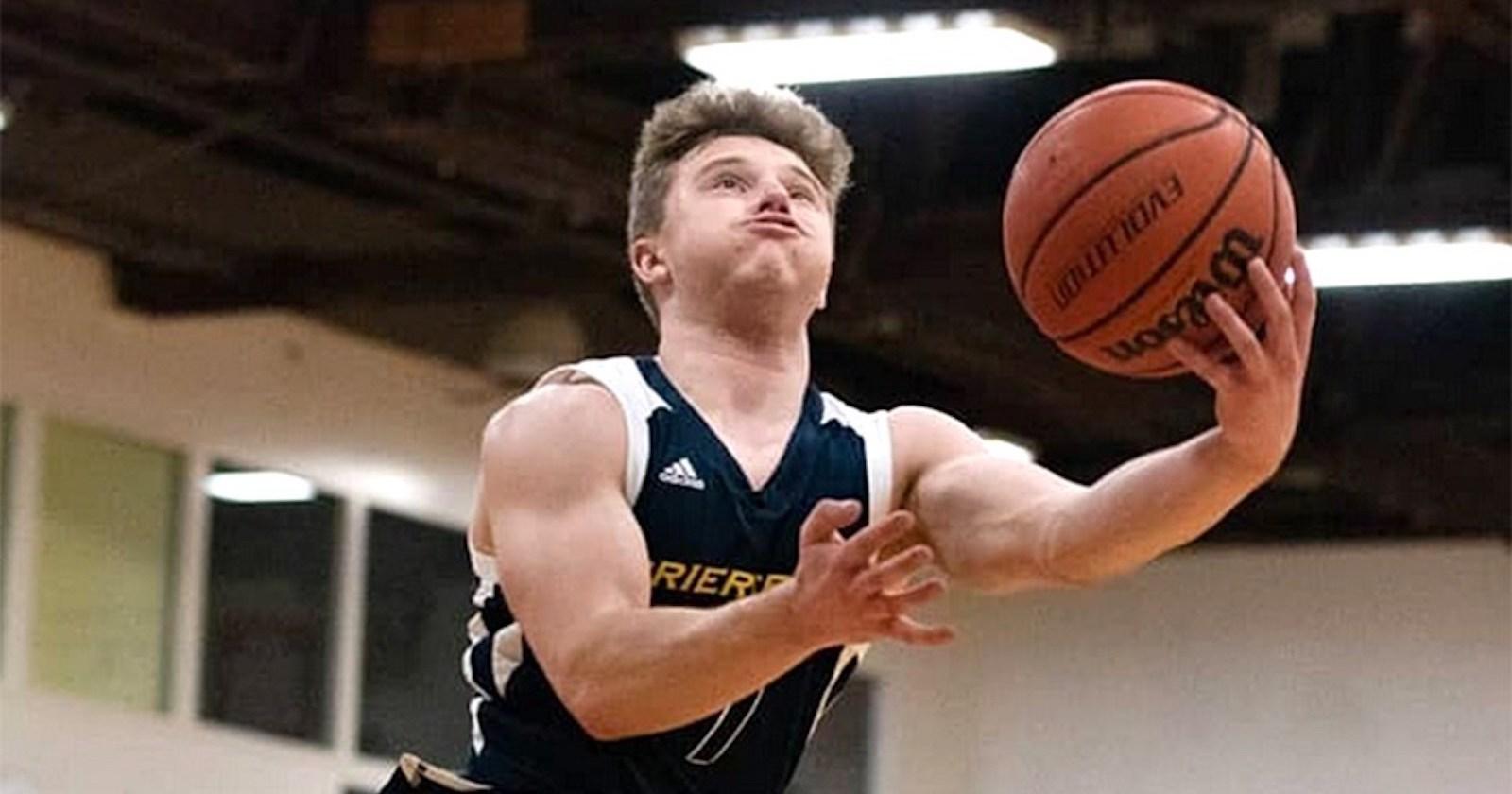 This March, four teams of Briercrest College Clippers are playing for the ACAC title.
Men's basketball, men's hockey, and both men's volleyball and women's volleyball made it to the 2022 playoffs. This is the first time for men's basketball since 2014 and the first for hockey since 2008.
Shane Sowden, men's basketball coach, said:
"The last three weeks have been a lot of fun as the guys have really come together at the right time and put in some great performances. Pretty much every game has been an elimination game for the last few weeks but each time the guys have stepped up and competed. Nobody gave up on the season, kept working hard and believing and the guys are being rewarded now with a playoff berth. Very proud of these guys."
Both volleyball teams are hosting their ACAC quarter final games on campus, Sunday, March 6, Women at 2 pm and Men at 4 pm in the Margaret P. Reimer Gym.
Read the Moose Jaw Today article on four of five Briercrest Clippers teams making playoffs.
Nolan Weinmaster, women's volleyball coach, commented:
"It has been so fun to watch our team grow together this season! This is definitely one of the most, if not the most-improved team that I have had the opportunity to coach in all my years, and their hard work and focus has really started to pay off in the 2nd half of the season, as they have really started to execute well in our matches in recent weeks. I'm excited to see us unleash more of our greatest potential in the playoffs ahead! Most importantly, it has been so great to see God at work in our team member's lives this season, as they are using the great training opportunity we have here with competitive sport at Briercrest, to grow in their character and in their relationships with the Lord!"
Men's basketball is playing in Red Deer on Friday, March 4, the same night Men's hockey begins their best-of-3 series also in Red Deer.
Despite not qualifying for the postseason, women's basketball played a season to be proud of. After winning no games first semester, the new year brought four wins and a number of very close games. In their final match they came within three points of qualifying for playoffs.
Anthony Skepple, coach for women's basketball, said:
We had some early season struggles with a very young team and getting used to playing games again after a season off but I was so proud of the growth the team showed during the season. The team showed great character growing through adversity and finishing second semester 4-6 beating 4 playoff teams and just missing out on a playoff opportunity. I am really excited about where the program is headed and the next steps the team is taking in their development. Having talked with a few players on the team during mod break they're very excited for the future and already working towards what should be a very special season next year. 
Stan Peters, Director of Briercrest Athletics, is pleased with all five teams of Clippers:
"Every team gave themselves opportunities to win this year. They all learned more about what it takes to compete. You can't go from struggling to winning. You have to learn how to compete first. Each of our sports programs put themselves in positions to win games. Men's hockey and women's basketball in particular competed hard and were in lots of close games. And then they started to win. Tonnes to be proud of there. Especially because they did it as a team rather than relying on one or two players."
Watch Friday's away games streamed online or streamed live at The Beacon!
6:50 pm Friday, March 4 – Men's Basketball – Streamed live at The Beacon, Caronport SK
8:50 pm Friday March 4 – Men's Hockey – Streamed live at The Beacon, Caronport SK
On Sunday, visit campus to cheer on Clippers volleyball or stream the games online.
2:00 pm Sunday, March 6 – Women's Volleyball – Margaret P. Reimer Gym
4:00 pm Sunday, March 6 – Men's Volleyball – Margaret P. Reimer Gym