Briercrest College finishes in-person school year with zero COVID transmissions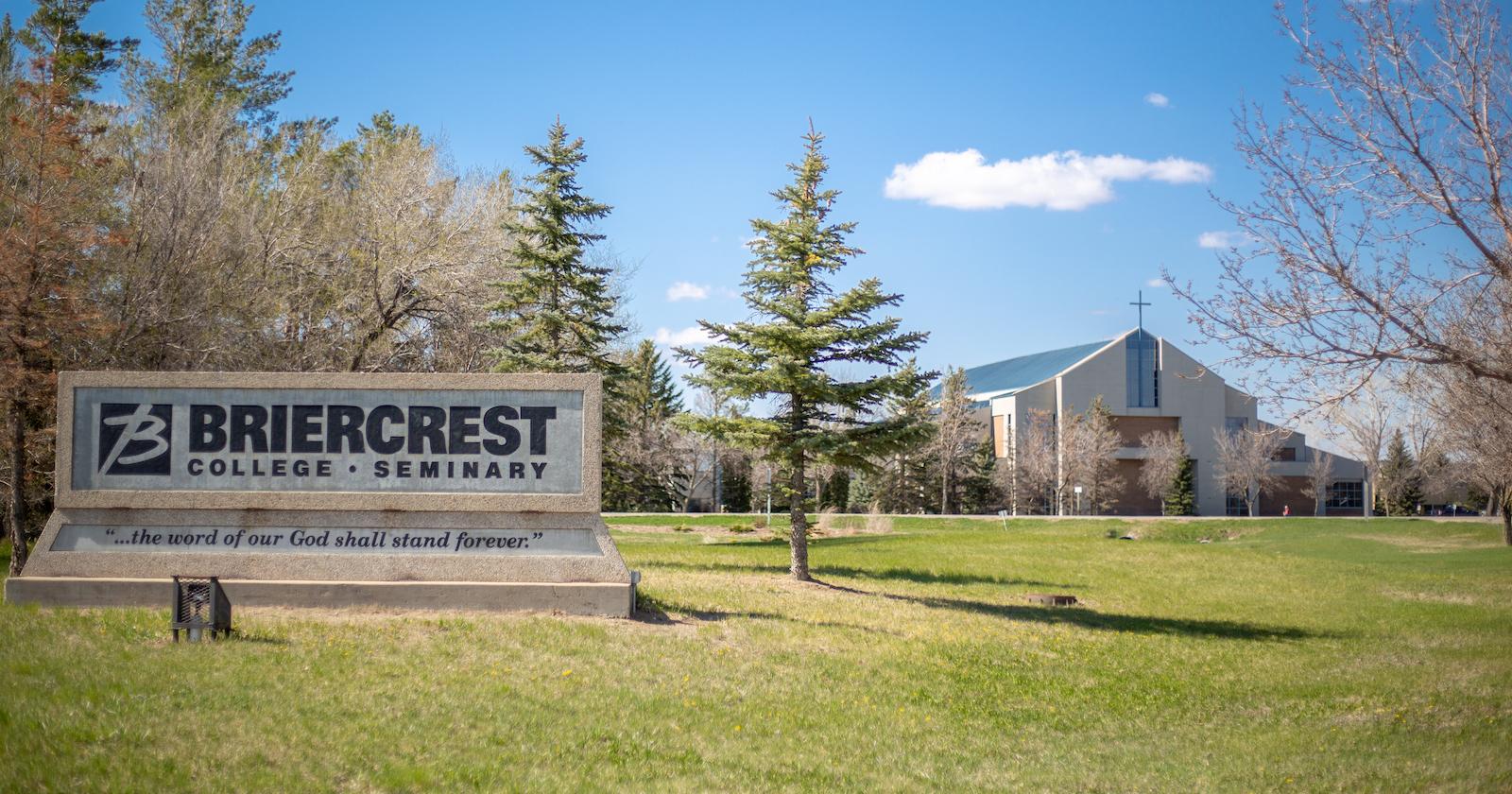 Briercrest College just completed eight months of in-person education with zero COVID-19 transmissions or outbreaks.
"Even with two positive cases (one in September, one in January) arriving to campus, we had zero transmissions. Even with various symptoms and fatigue and continual pivots and creative solutions, there were zero outbreaks," said Kevin Thiessen, Dean of Students.
Both positive cases were caught during precautionary testing and did not result in any transmission thanks to a carefully designed Return to Campus health plan that followed Saskatchewan Health Authority guidelines. Protocols like daily screenings, modified class schedules, and designated isolation dorms for students presenting symptoms both prevented outbreaks and preserved student life on campus.
First-year student Alyssa Peterson said being on campus this year was the healthiest option for her. "I was blessed every day with the community. If I would've had to do online school, I don't know where I would be. I would be struggling every day. But even just hearing girls talking on the hall [in dorm] as they walked past my door was a reason to get out of bed."
Combating the negative effects of isolation was a stated objective of the Return to Campus plan. Alongside classes, students enjoyed social events, regular worship gatherings, and communal living. Two-thirds of Briercrest College's student body lived in dorm this year.
Early on in the year, staff saw close-knit, supportive dorm environments flourishing—an unexpected result of the restrictions. "With students having to stick to their halls, a greater intimacy and depth of relationship was formed within 'family groups' and hall cohorts," said Thiessen.
"As students went deeper, we saw wonderful 'fruit,' such as a handful of students declaring faith in Jesus and over a dozen baptisms in hot tubs and backyards as students declared their allegiance to Christ."
Located in Caronport, SK, Briercrest also operates a high school and a seminary. Both the high school and college were able to provide face-to-face education this year. Two months remain in the high school academic year. Briercrest Seminary has offered courses online this year.
Completing the college year transmission-free was a campus-wide effort, said Dr. Don Taylor, Briercrest's Provost. "Our staff and faculty sacrificed greatly and worked extra hard to provide a safe and accommodating class experience. Our student body was very cooperative in caring for one another and following the guidelines.
"And finally, most obviously, we experienced God's favour and grace in protecting us from any serious outbreak or disruption. Everyone who has witnessed our success this year acknowledges God's providential care in watching over almost 500 students, who had multiple travel breaks, lived in close community, and were nearly untouched by the virus."
Next year, Taylor says, the school plans to return to a more normal educational environment. "We are planning to move back to a 15-week semester and return to classes in a more normal environment, but we expect there will still be some precautions in place and some government guidelines to follow. Of course, it is too early to know the details. Nonetheless, it is our desire to gravitate to a more normal social community life, including extracurricular and sporting activities."