Support for BCA Students Continues Despite Closure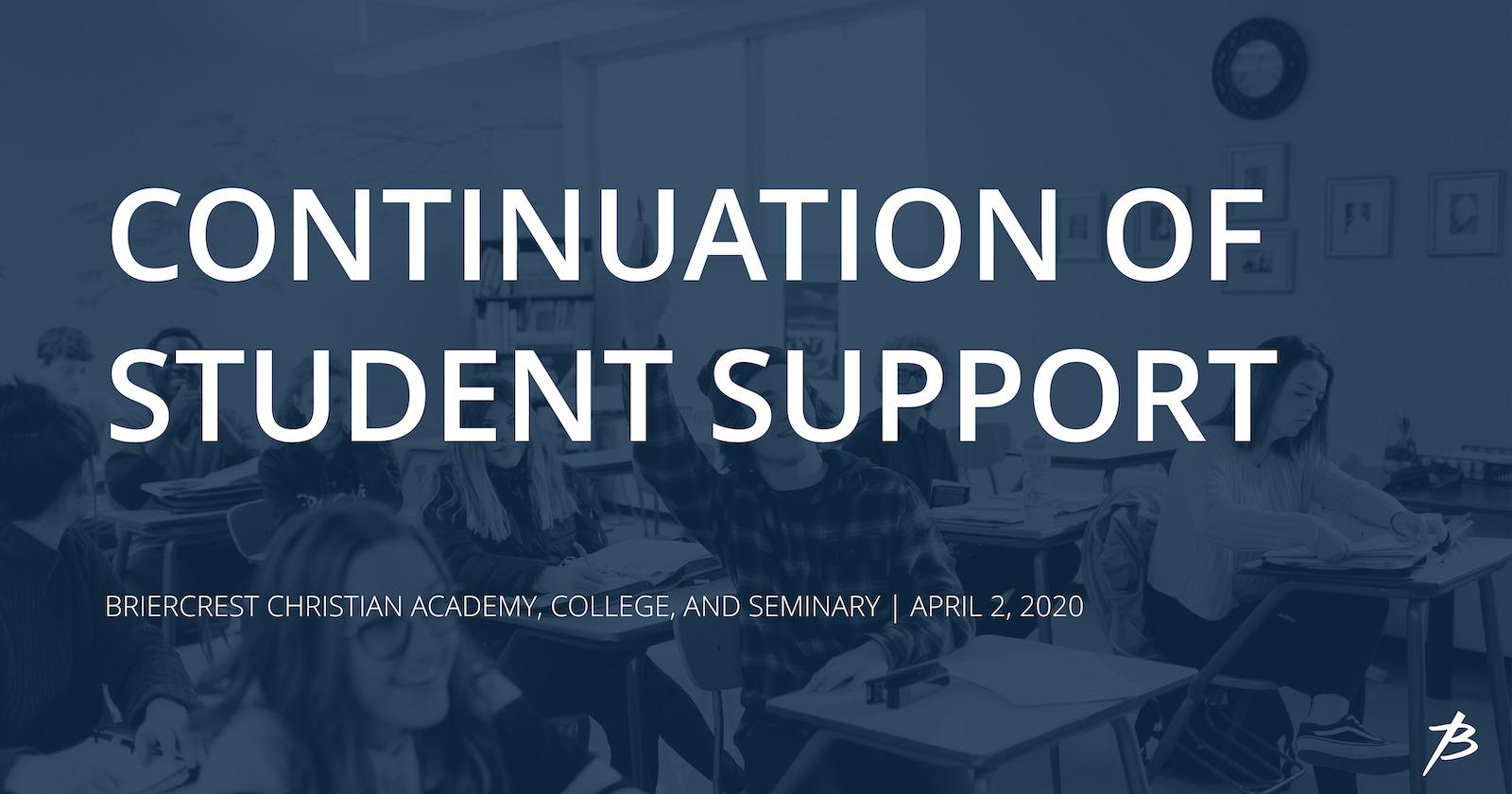 Briercrest President Michael Pawelke summed up the sentiment of teachers and staff well when he addressed students saying, "We want you to know that we love you and already miss you."
The COVID-19 pandemic has brought many changes to Briercrest Christian Academy, but what hasn't changed is our commitment to helping students grow academically, spiritually, and relationally.
Heeding the recommendations and directives of the Saskatchewan Government, we have made quick changes for the good of our students and our community. Within a few short days we had announced the closure of our dorms and the suspending of classes, and were saying goodbye to our students, sending them home across the country and across the world.
Tearful farewells happened in classrooms and hallways as students parted with their friends and their favourite teachers. We all felt the weight of the uncertainty and the loss of the rich relationships we had built over the school year.
It didn't take long for staff and students to respond by reaching out through social media. Whether it was our chaplain, Caleb, tagging students in the #stayathomechallenge, or Miss A. continuing her practice of Thankful Thursdays over Instagram stories, we are keeping the BCA community alive.
As soon as the decision was made to close our dorms, our teachers and tech department started discussing ways to move teaching online. By utilizing our Learning Management System as a hub of learning resources, our students will continue learning online with the support of their parents.
Students can also benefit from daily drop-ins with their teachers through Zoom meetings. Our goal is to provide academic, emotional, and spiritual support as students adjust to their new learning context and transition back home.
Every day at Briercrest Christian Academy we prioritize growing in faith through Christian Ethics class, chapel, and small group Bible studies. With the move to online learning we have had to get creative to facilitate this growth together.
Our teachers continue to encourage our students through daily devotions on Instagram and we have moved chapel online. Many of the local community members that have served as small group leaders are also reaching out online. We have been blessed to continue to connect virtually with our students, both in the classroom and in their personal lives.
Though the future remains unknown, we look forward to seeing students grow in their home contexts and await the day that we can welcome students back to our campus.