Return to Campus Plan: Semester Start Postponed to September 7 and 8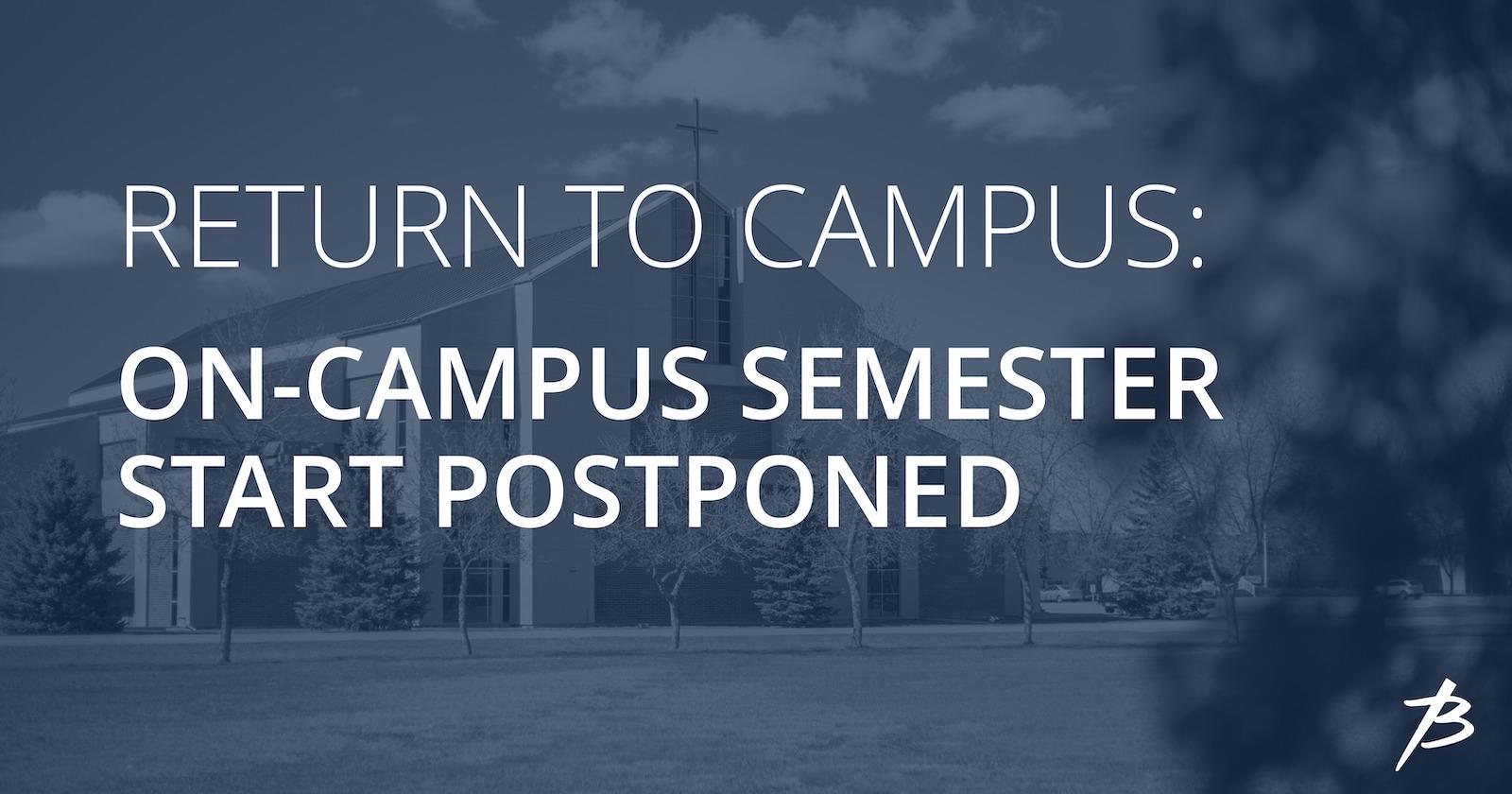 Following the Government of Saskatchewan's decision to reschedule the start of classes for K-12, Briercrest Christian Academy and College will postpone the beginning of their Fall 2020 semesters.
The new check-in day for Briercrest College will be Monday, September 7 and check-in for Briercrest Christian Academy will be Tuesday, September 8. Briercrest Seminary's course schedule will proceed as planned online.
Briercrest is ready to accommodate student travel plans that are already in place. "We are happy to welcome students before their Check-In Day if they have made travel plans that can't be changed," said Kevin Thiessen, Dean of Student Development. In that case, students should indicate this to their Residence Director or to Student Development at studentdevelopment@briercrest.ca.
On Tuesday, September 8, the Saskatchewan Health Authority will run an on-campus mobile testing site for students from provinces that do not offer asymptomatic testing and for those who for any other reason could not get tested earlier. All students must be tested.
In order to make student check-in run smoothly and safely, Briercrest will be sending out a series of emails requiring action from students. We encourage students to continue checking emails regularly for action steps regarding registration and campus life.
For the latest about daily health guidelines on campus, see the August 17 update and/or the Briercrest Return to Campus Plan.