Clippers win against tough opponent
Posted: November 11, 2023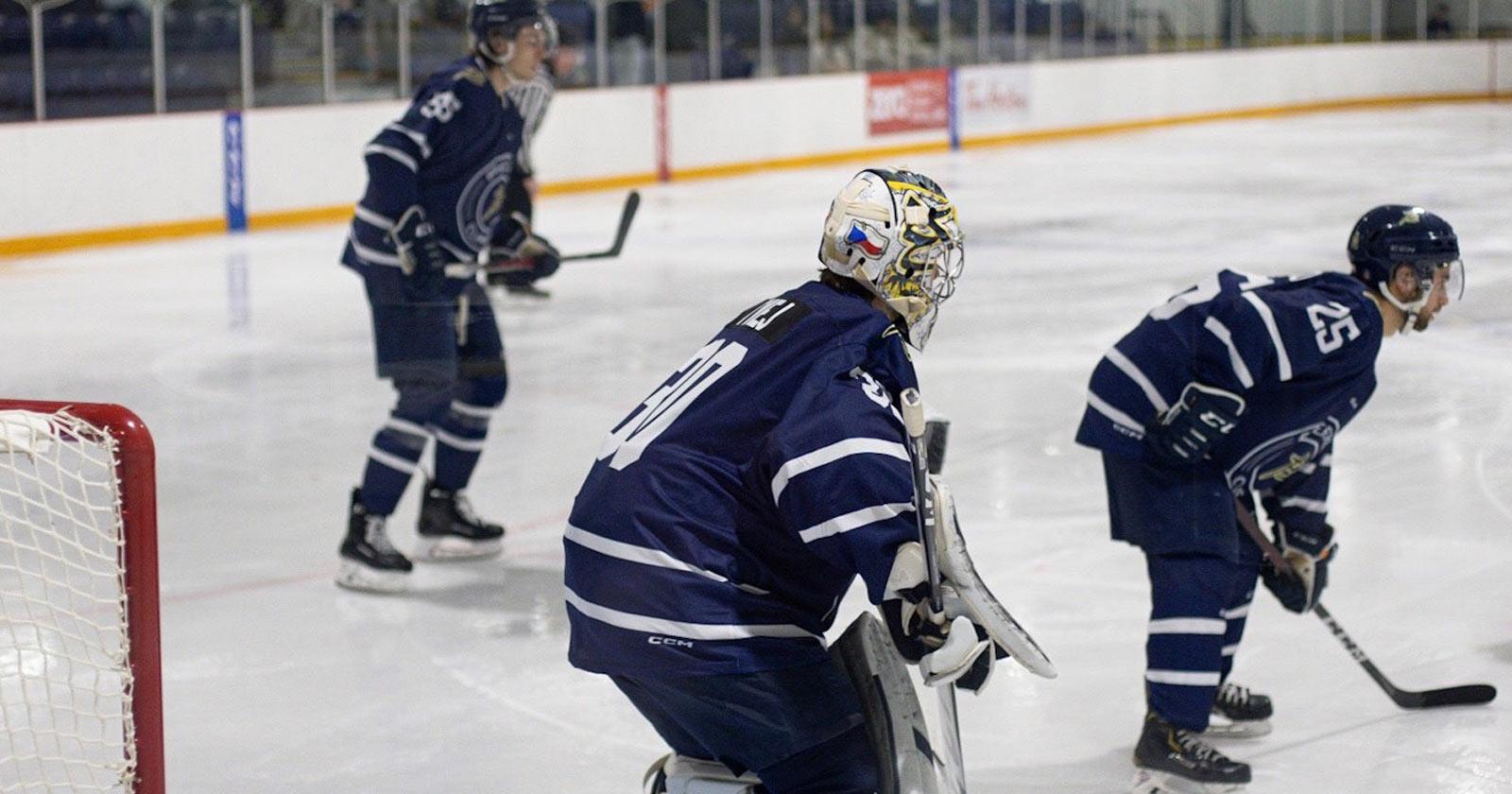 The Briercrest Clippers continued to demonstrate that they can win any style of game as they prevailed in a defensive battle against the Concordia Thunder Friday night in Caronport.
"We're proving ourselves as one of the hardest teams to play against in this league," remarked Clipper player of the game Cole Stevenson afterward. "Other teams don't take kindly to that." No, not kindly at all... The intensity was red hot even in the first period, as the Thunder looked to climb out of the ACAC's basement. Both teams generated some decent chances, but the story was physicality and the author Ryan Miley, who sent a Thunder forward head over heels into the Clippers bench in what might be the hit of the decade. Briercrest's Alex Worthington and Concordia's Griffin Bowerman both stood tall in net as the teams headed into the first intermission deadlocked at zero.
Early in the second period, the teams each took successive penalties and played some four on four. With more room on the ice, Justin Keck put on a show in the span of thirty seconds as he had a breakaway chance, set up a teammate on a 2 on 1, and then stole the puck and spun around to send a hard pass to Stevenson, who jammed it in and put the home side up 1-0. Caleb Grandfield and Josh Morton came close to doubling the lead minutes later, but Bowerman bailed out his teammates and kept them within a goal as the final frame loomed.
Concordia looked increasingly desperate in the third and what had been a sizable shot advantage for the Clippers started to even out. Worthington made several spectacular saves and it looked like one goal might be enough for the evening. The Clippers checked tightly and continued to show why they boast the lowest goals against in the ACAC. With a shortened bench, the Thunder kept pressing and were finally rewarded with a late goal from their player of the game, Isaac Leik. The prize was overtime and the guarantee of at least one point, which was all they would get after taking a penalty and letting Briercrest's lethal powerplay go to work. Stevenson quickly set up Jake Dale, who roofed a shot over Bowerman's glove and the celebration was on.
With the win, the Clippers vault past Red Deer and Augustana into third place. "It's really special to be part of this team," commented Worthington after notching his second win of the season. "We were able to get the job done."
Catch the rematch tomorrow at 2:00 as the Clippers go for the weekend sweep.