Humanities Summer Book Discussion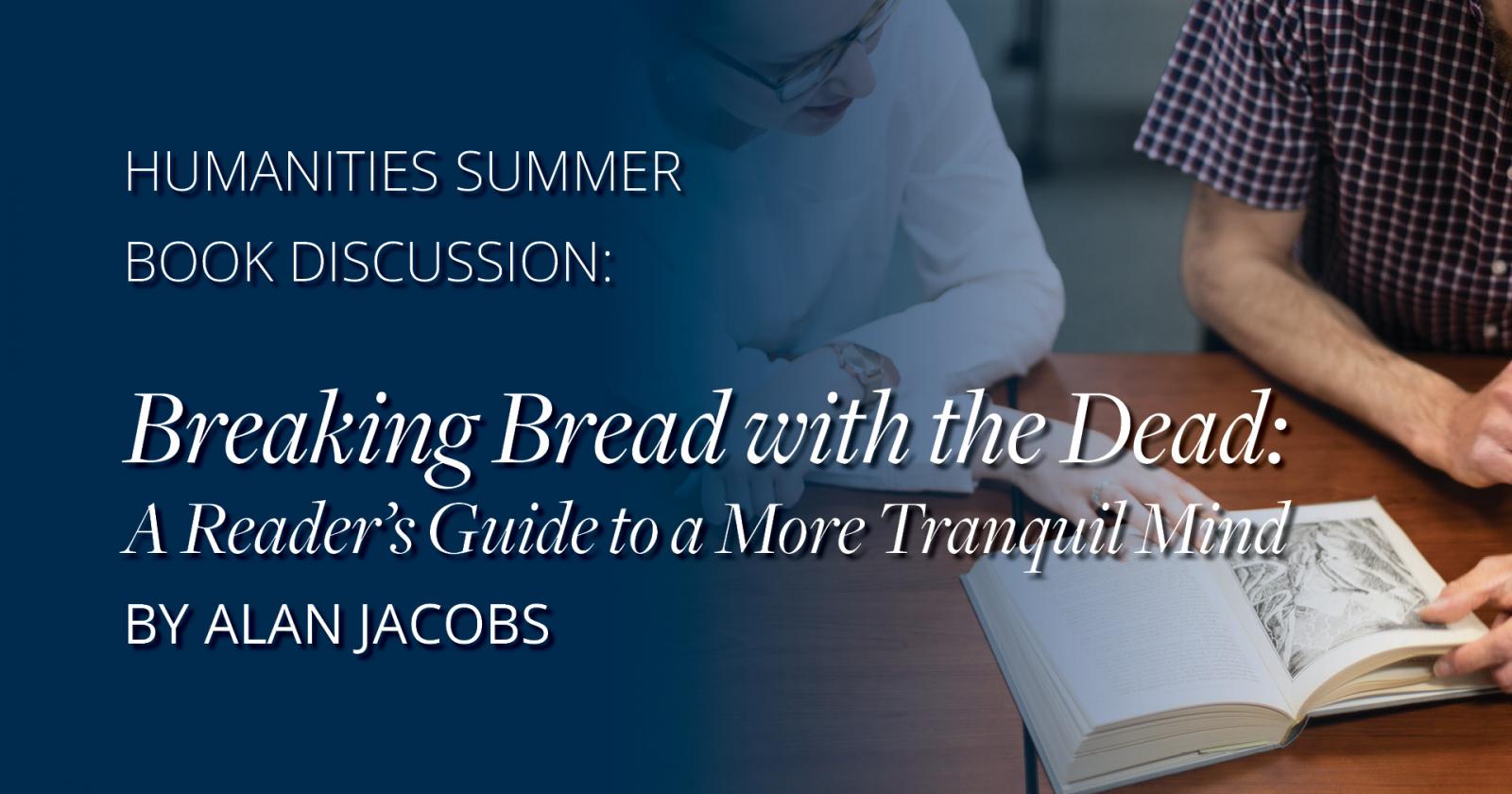 Wednesday, August 31, 2022 7:00 PM CST
Looking for a thoughtful summer read? Enjoy discussing the books you have on the go?
Join the Humanities Faculty at Briercrest College in reading and discussing:
Breaking Bread with the Dead: A Reader's Guide to a More Tranquil Mind by Alan Jacobs.
All are welcome: current students, alumni, community members, and participants from any discipline.
Register to attend the FREE one-night discussion online.