ACAC single season steals record broken
Posted: February 10, 2021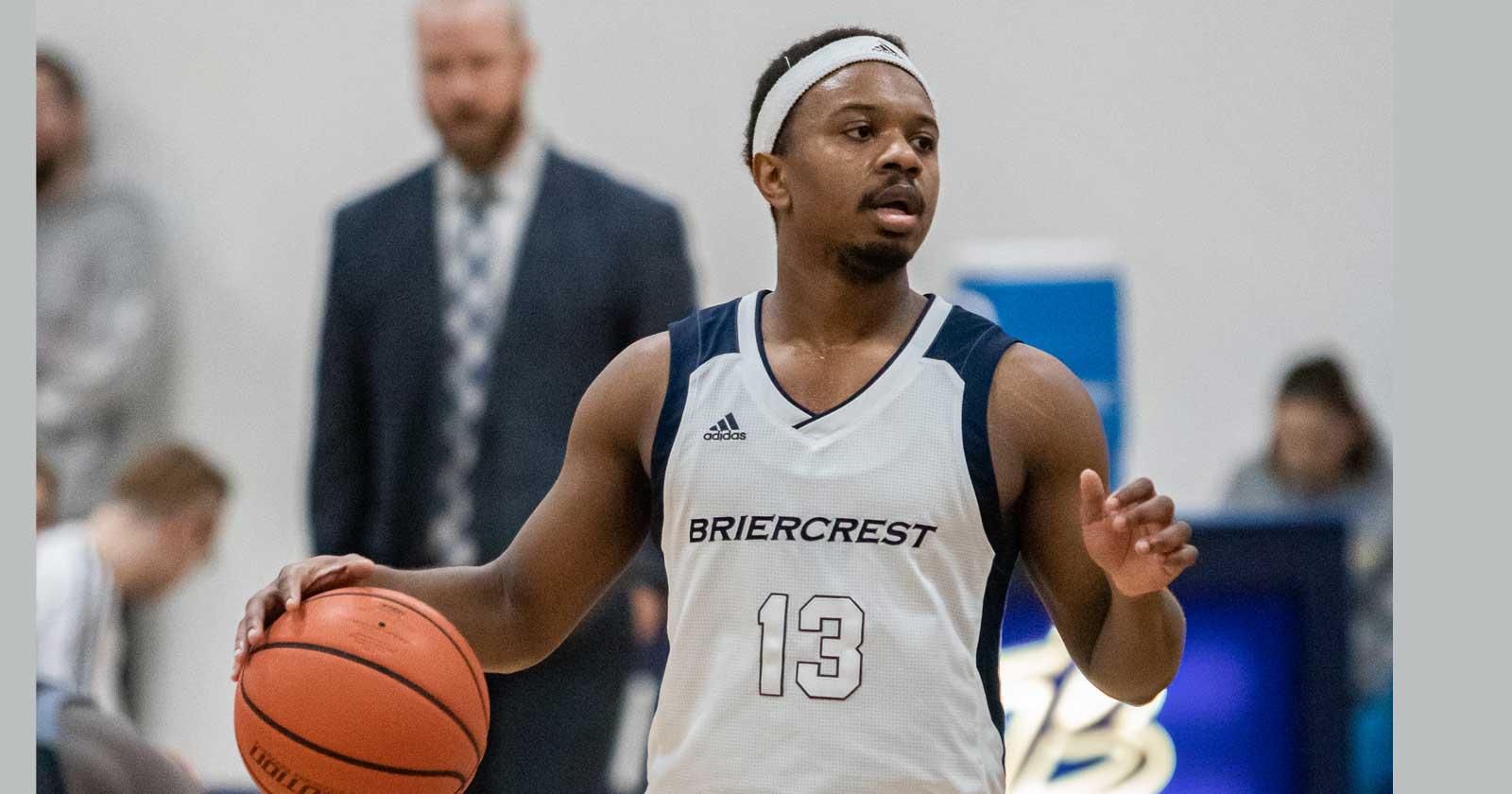 Two schools, two states, and multiple injuries culminating in leaving the heat of his hometown Dallas for the frigid prairies of Caronport was probably not what Chris "Yogi" Cheatham expected when he graduated in 2015. But 4 years later, Yogi found himself committed to Briercrest College for the 2019-2020 season, leaving the comforts of his home for a tiny college town in a country he was unfamiliar with. When he left Briercrest just seven short months after he arrived, Yogi had put together one of the most impressive individual seasons in Briercrest basketball history, a breakout that was years in the making.
Some people might argue that there are perks to being short; however, whatever those perks may be, they do not extend to the basketball court. Listed at 5'8 (which may or may not be generous), Yogi is not short compared to the average person but in college basketball, he is about as short as it gets. His height, or lack thereof, is the only reasonable explanation for why Yogi was not heavily recruited out of high school despite putting up very solid numbers. Even after two years of college basketball, split between Mount Marty College in South Dakota and Columbia Basin College in Washington, Yogi was left searching for a better fit. Thankfully for the basketball staff, players, and fans at Briercrest, Yogi settled on suiting up for the Clippers and for second-year Head Coach Shane Sowden.
In asking Coach Sowden what stood out to him about Yogi, he came up with an answer that would be of no surprise to anyone who watched Yogi play, had the privilege of playing alongside him, or were tasked with the unpleasant job of guarding him:
"His speed...he is insanely quick with the ball in his hand."
It is a simple answer. Most of the time, keeping it simple is best but don't try telling that to Yogi because he is liable to dribble through a full-court press all by himself just to prove you wrong. Therein lies the beauty of his game; it often seems as if he is doing things on the court simply because people have told him he can't do them. Normal rules of basketball don't tend to apply to him. Ask any coach what the best way to beat a full-court press is and they will undoubtedly answer with "pass out of it." But ask Yogi what the best way to beat a full-court press is and his answer will probably be something along the lines of like, "Give me the ball, take a step back, and watch." It is the same with defense; staying in between your man and the basket is the main goal of any defender but last year it was not surprising when Yogi was beside or sometimes even behind his defender. For most players, that means failure. For Yogi it was simply an opportunity to add to his steal totals and then run a one-man fast break, finishing with an easy layup before the other team knew what happened.
Setting the ACAC record for steals in a single season doesn't happen because of luck. It
happens because of a fierce competitive nature, a never-die attitude, and a pure desire to win. It would be one thing if Yogi had set his record on a bad team; it's a whole different story when you are able to set that record while also being an integral part of Briercrest's most successful Men's basketball team since 2014. Even with Yogi not being able to return this year because of COVID-19, he has remained committed to the program and the school. When I spoke to Yogi, he remained humble, giving thanks to God for the opportunity to play at Briercrest. He said what he appreciated most was that "Briercrest allowed me to play to my full potential." That potential to be a defensive menace and the backbone of a competitive team was always there for Yogi; it just took a bit of a journey for that potential to be realized.
Even with a successful season in the rearview mirror, Yogi Cheatham and the Men's basketball program still have a lot to prove. Looking forward to next season, there is palpable excitement about Yogi's return, as well as an overall excitement about the Men's program moving forward and what the future might hold.