Athlete Profile: Daine Milgate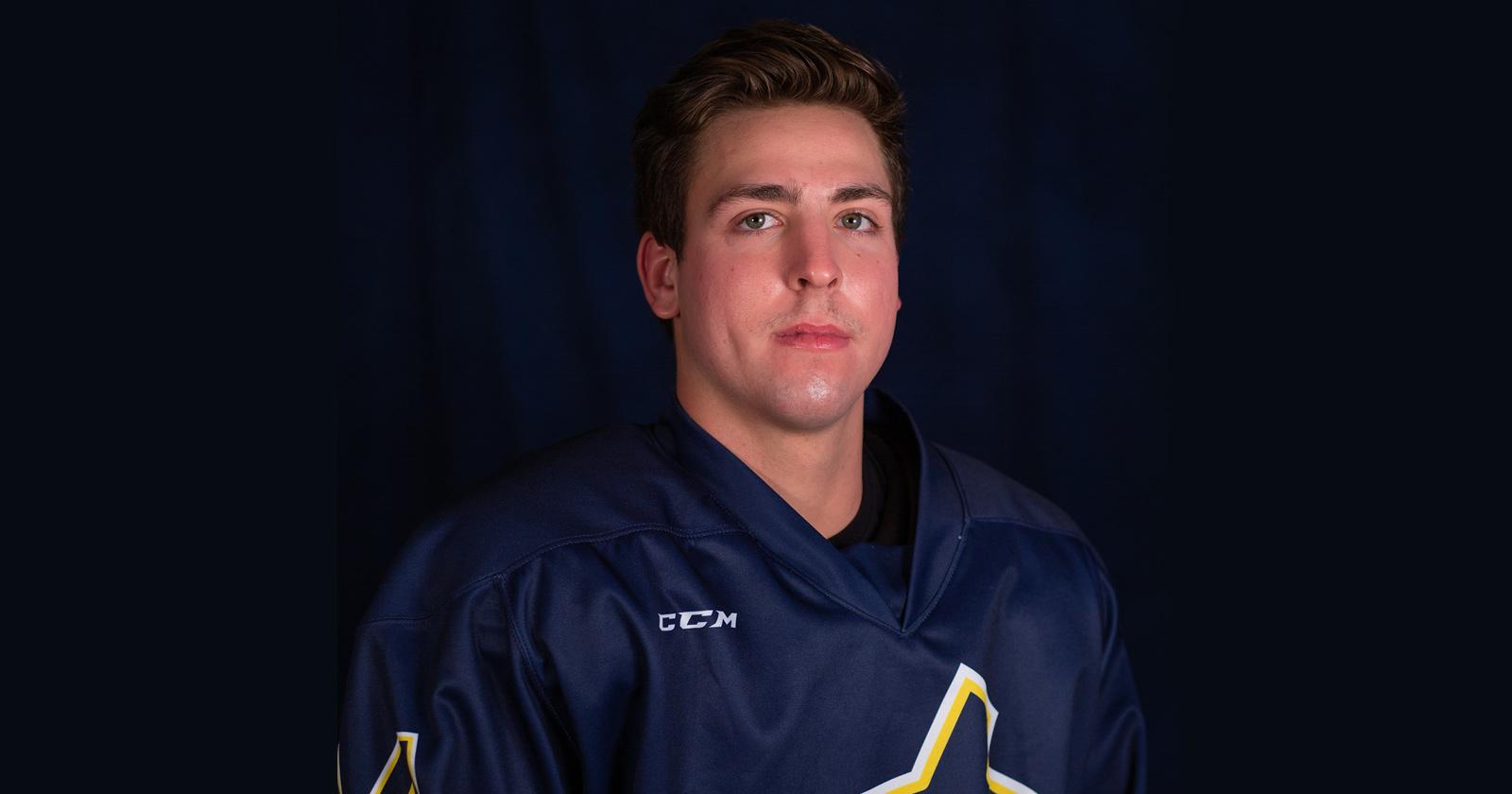 Fans love the goal-scorers, the guys with slick handles that can skate circles around the defense, the players who put on a show when they score. Simply put, fans love players who dangle, snipe, and celly; those are the guys who put fans in the stands. There is another type of player though, who does not always get the hype they deserve but helps the team in many ways. Daine Milgate is that type of player.
He plays hard in the hard areas, flies around the ice, puts his body on the line to create scoring opportunities for himself and his teammates. He is tenacious; the type of player to never take a play off. That would be valuable for any team, but for a team like Briercrest that is trying to become a contender in the ACAC, it is essential. He does all the little things that coaches love to see and players hate to play against which is why Matt Melo, men's hockey assistant coach, is so excited to have Daine as a part of the program:
"I think what stood out to us was his quickness and motor. There is never a question mark about the work ethic Daine will bring… we know he is a guy we can trust to put in big moments to close out a game because of the attention he pays to the little details on the defensive end."
Daine is the perfect team player, a guy who could fit in anywhere; the fact that he chose to bring his talents to Briercrest is a testament to the program that Head Coach Brad Cole and his staff have established here.
Aside from hockey, there is more to why Daine feels he is at Briercrest. Other than the fact that there is a little bit of Briercrest in his blood (both of his parents and other family members attended Briercrest), it is clear that Daine is here for God first and foremost. COVID has made almost everything more difficult this year, but even amidst all the struggles Daine has seen God move in his church, his family, and in his own life. The pandemic has taken him back to what truly matters, and he sees that Briercrest is a place where he can both learn about God, but also become closer with him alongside an amazing community of believers.
The harsh reality that college athletes are dealing with right now is that they are many months away from actually playing the game they love. For dedicated athletes like Daine who live and breathe competition, the transition from constant games and practices to basically nothing has taken its toll but Daine recognizes that it is a blessing to be at Briercrest, a place where he can be on the ice everyday and work on his game. That does not stop him from missing the little things that he loves about hockey: the butterflies before the game, the adrenaline surging through his veins after a big hit, hearing the crowd go wild after a goal, or the jubilation of hearing the buzzer sound and putting a mark in the win column. In this season, most athletes can relate to Daine; it is Daine's mindset that sets him apart. He recognizes that the opportunity to put in work now while other people can't is a huge advantage that has to be capitalized on. It's not surprising that he has such a strong work ethic. After all, he must put in the work if he wants to meet his goals for next season, whenever that might be. When asked about his goals for next season, he made it quite clear:
"My goal is to be a leader on the team and a guy that people will look up to. Ultimately, I want to be the guy that you can count on in any situation and is consistent all season-long."
His focus isn't on goals or points or glory; his humble, team-centric focus is more valuable than all of those things put together. That attitude is what separates good and great teams. Being at Briercrest has helped Daine to "regain his passion for hockey" and there is no doubt that Daine will reward Briercrest for that by playing hard, playing for his teammates, and most importantly, glorifying God with what he is able to accomplish on the ice.