Men make it three straight wins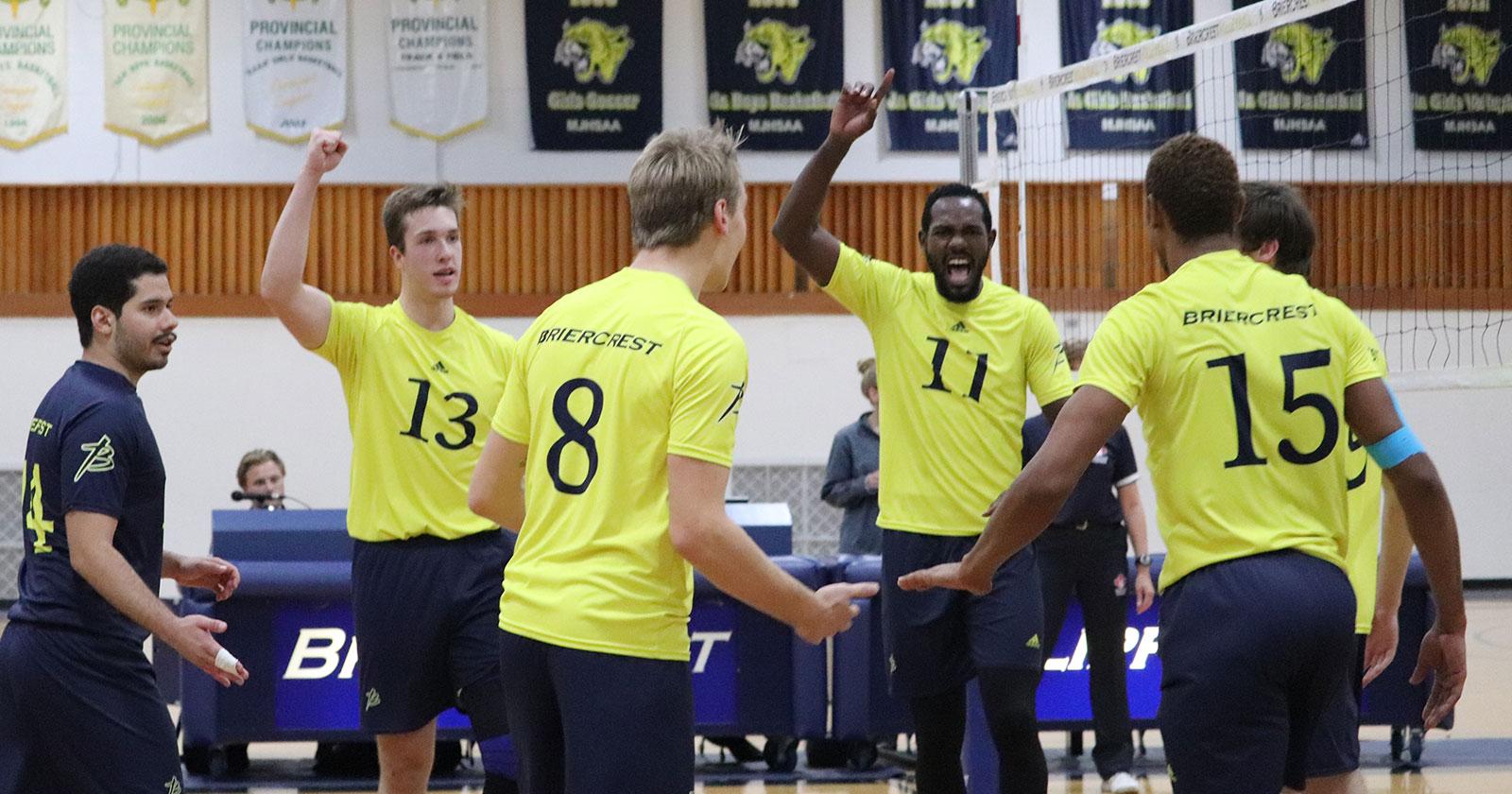 Caronport, SK- The Briercrest Clippers and Medicine Hat Rattlers faced off for the second time this weekend after Briercrest took Friday's game 3 sets to 0.
The Rattlers began the first set with passion, clearly disappointed with the outcome of Friday's game, forcing two early Briercrest timeouts at 6-1 and 10-3. The Rattlers continued their barrage, widening the lead to ten points. However, the Clippers were not done yet, and began to find their groove, and the Rattlers found themselves in a desperate race to finish the set as the Clippers' momentum continued to grow. But the comeback was not meant to be, and the Rattlers were able to take the set 25-22 after Briercrest's late push.
However, the Clippers took the start of the second set at a run, building off the momentum from the previous set. The Rattlers called a timeout at 8-3 Clippers lead, but it was not enough to stop the onslaught. The Clippers continued to add to their lead, capturing the set in quick order 25-11.
The third set began very similar to the second, with Briercrest clearly in their rhythm and seeking to maintain their level of play. Medicine Hat once again found themselves on the defense, calling a timeout at 10-5, and once again it was not enough to stop the momentum built up by the Clippers, who took the set 25-15.
The Rattlers were looking to find their groove to start the fourth set, but it was not meant to be. The Clippers had no plans of slowing down, and forced Medicine Hat timeouts at 7-2 and 19-6. Although the Rattlers exchanged points with the Clippers for the rest of the set it was not enough, and Briercrest won the fourth set 25-13.
Making the presentation for Player of the Game was 2018-19 Briercrest volleyball alumnus Drew Harder. For the Rattlers, it went to libero Tanzim Mirza, who recorded 4 digs and 1 assist. For the Clippers, it went to middle TJ Ward, who put up 3 kills, 1 dig, 1 assist, and 4 blocks. He shared that "it was encouraging to see the team rally together after the first set and finish strong. I'm excited for the season to come."
The two teams will face each other again on January 24th & 25th.