Women sweep the Rattlers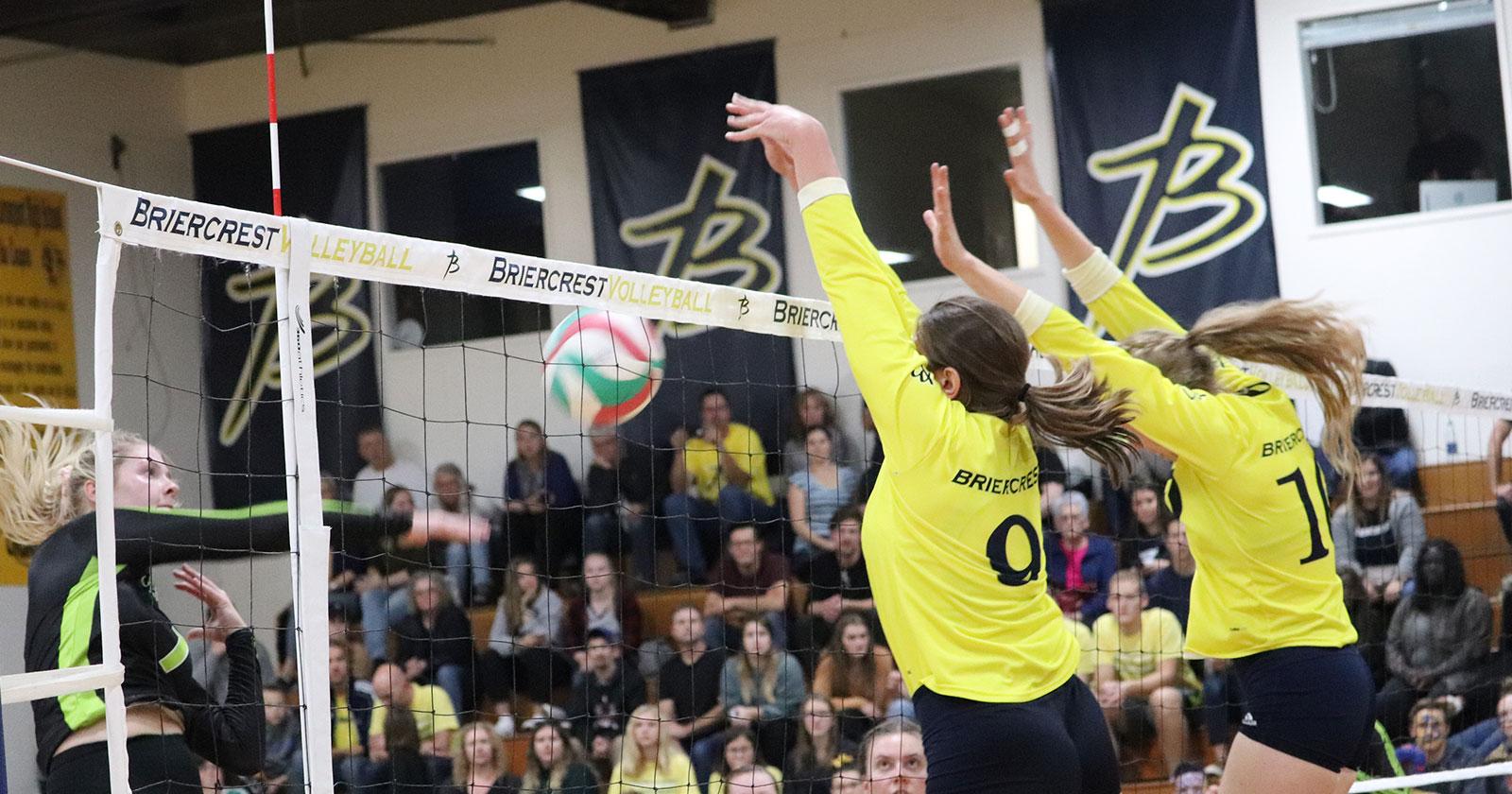 Caronport, SK- The Briercrest Clippers and Medicine Hat Rattlers faced off for the second time on the weekend after Briercrest took Friday's game 3 sets to 0.
Briercrest took the early lead, going up 8-2 and never surrendering their lead as their momentum grew. The Clippers continued to build their lead, forcing a Medicine Hat timeout at 17 points to 9. The Rattlers were able to push back, but not enough to overcome the deficit and lost the set 25-19.
The second set saw Medicine Hat score the first point, but the game was quickly tied at 4 a piece. From that point on Briercrest established a firm lead, going up four points and causing a Medicine hat timeout at 10-6. The Clippers continued to roll with their rhythm, opening the score to a five-point lead, but the Rattlers began to fight back and cut the Briercrest lead to 21-18. However, the Clippers rallied for a final push, taking the set 25-20.
The third set began with Medicine Hat scoring first again, and like the previous set the teams found themselves tied at four points apiece. The Rattlers and Clippers continued to exchange points, keeping the set close until Briercrest gained some traction, forcing Medicine Hat timeouts at 15-13 and 20-15. The Rattlers were not finished though, and they made a last-minute effort that led to a Briercrest timeout at 23-20 for the Clippers. But the comeback was not to be achieved, and the Clippers too the set 25-21.
Presenting Player of the Game was Briercrest volleyball alumnus Tracy Juul-Hansen, an All-Canadian in 1988. Player of the Game for the Rattlers was rookie Sarah Singular, who recorded 4 kills, 6 digs, and 2 blocks. The player recognized for Briercrest was fifth-year Rebecca Garner, who logged 15 kills, 4 digs, and 2 aces. Garner commented afterwards that the match was "a real team effort! So fun playing at home again, looking forward to the rest of the season!"
The two teams will face each other again on January 24th & 25th.