Hockey night in Caronport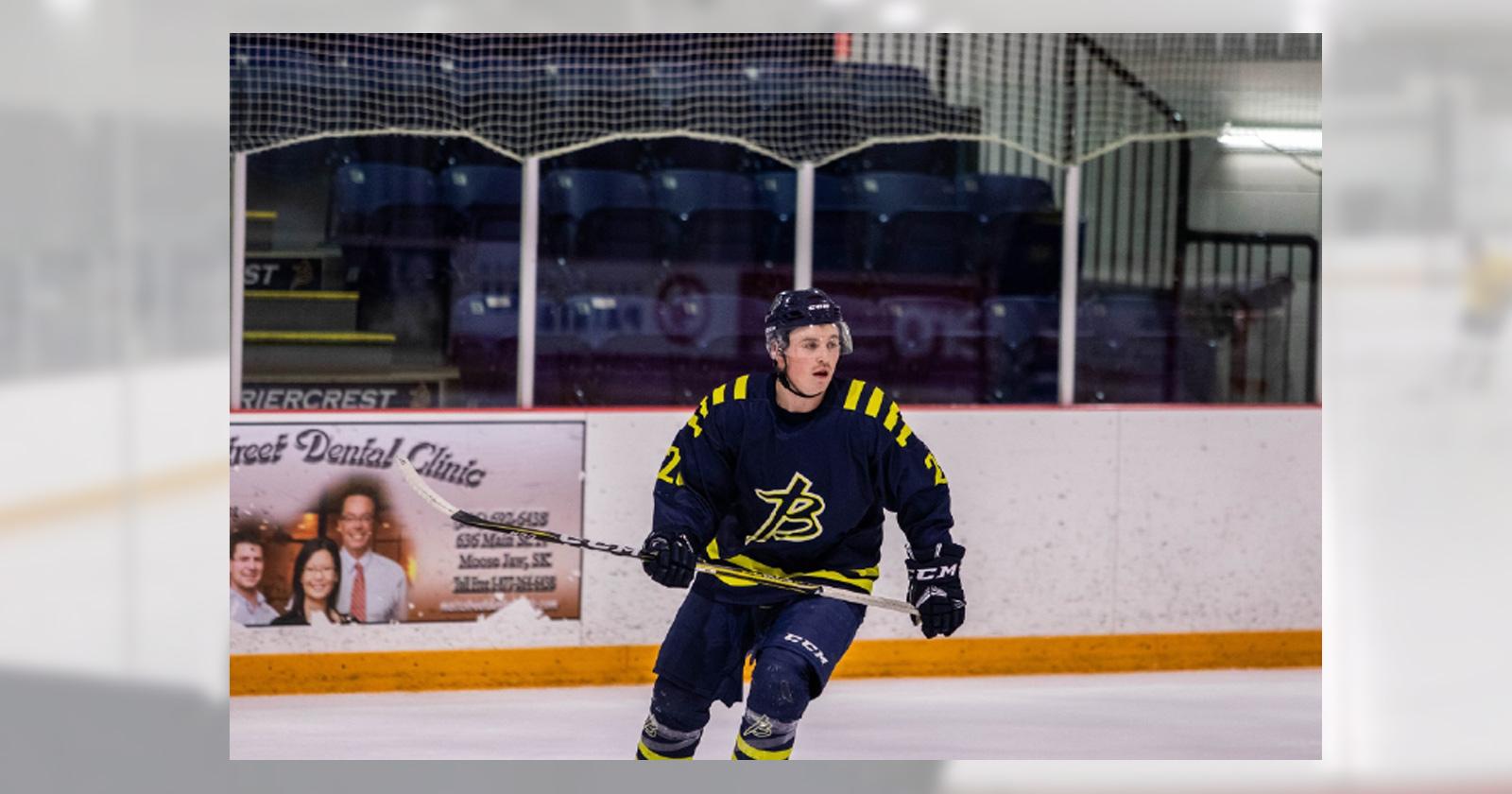 Fifth-year player Blayd Anholt (College) is anticipating one last year as a Briercrest student athlete this fall.
The BA Business Management student was first drawn to Briercrest after seeing the impact it had on his siblings—playing hockey was an added bonus. Joining a program that valued more than just wins piqued his interest and has continued to shape his Briercrest experience.
"We try to honour God through how we play and carry ourselves," he said, noting that after Friday night home games the team invites opponents to share a meal and to hear testimony from Briercrest players. This tradition, called "FICA," was adopted in the 90's after the Clippers' overseas mission trip to Sweden. The Clippers, with new head coach Brad Cole and assistant coach Matt Melo, are hosting their home opener this weekend.
I was drawn to the program because I liked the idea that we try to honour God through how we play and carry ourselves.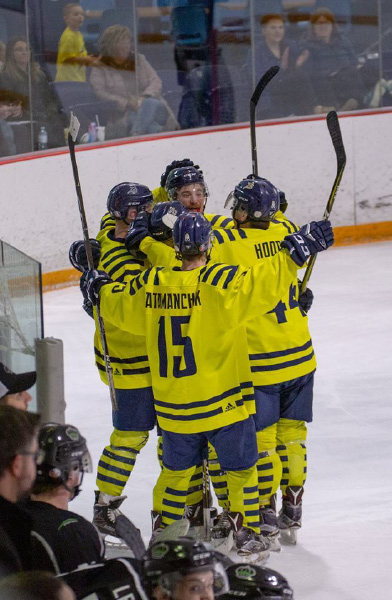 Hockey has opened up other ministry opportunities for Anholt, too—like a unique position in the high school dorm. He served as a Residence Assistant in the dorm during the first year of Prairie Hockey Academy, ministering to new students who also shared his love of the game. During this year, Anholt saw students grow in their faith as he himself was challenged to grow spiritually. Opportunities to pray with students and see them turn to God during their struggles will remain some of his favourite Briercrest memories.
Anholt welcomes the opportunity to pour into his teammates' lives for one final year, embracing every moment and opportunity to be on the ice. With the recent announcement of new coaching staff, fellow fifth-year players Chad Davidson and Josiah Friesen are embracing the opportunities that lay before them. Davidson is looking forward to the different perspective that comes with new leadership, and to develop as a player and as a person. Friesen is excited to lace up his skates and get back on the ice with the guys.
See the Men's Hockey schedule and results.