New teaching studio closes gap in distance education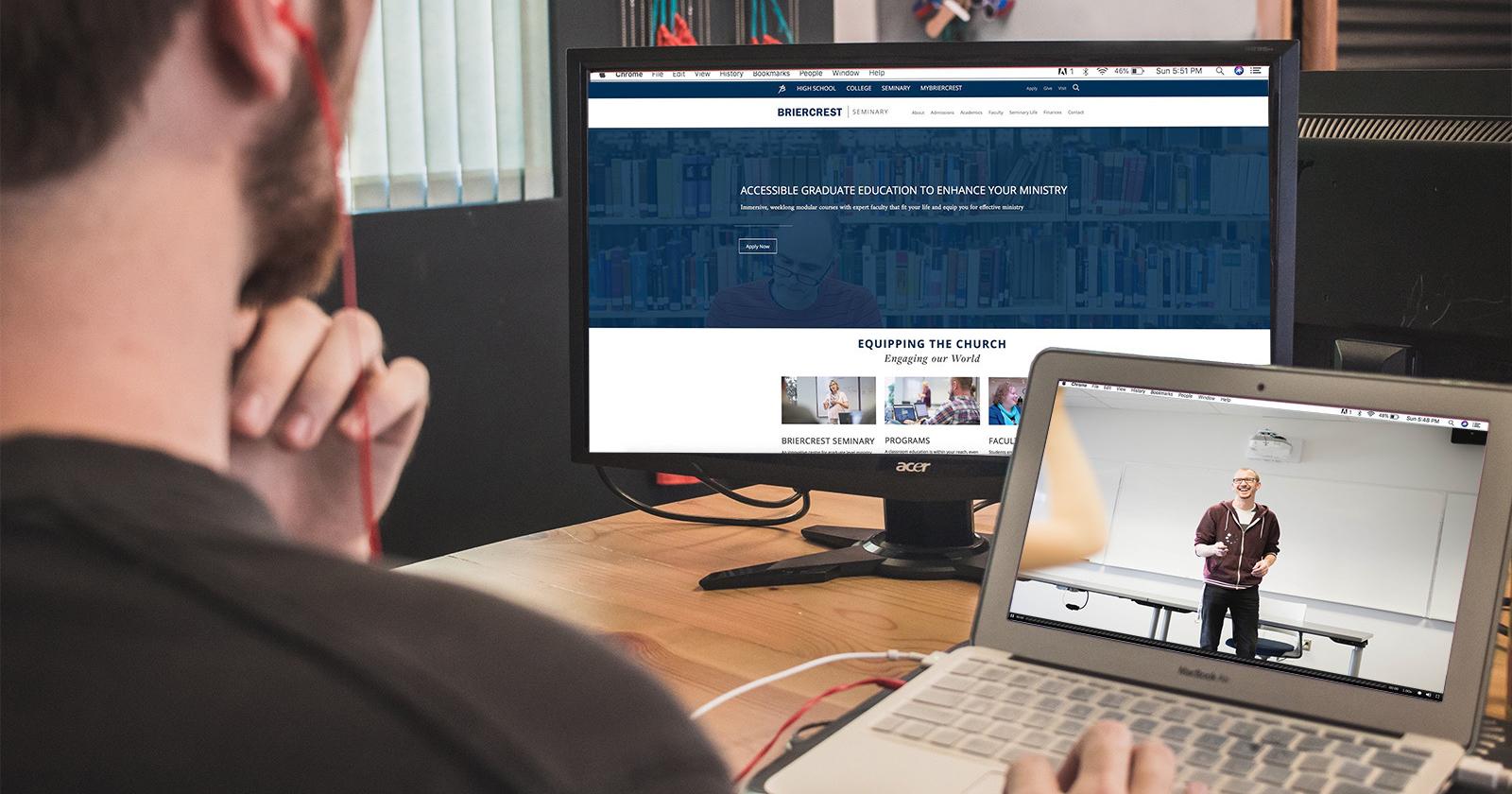 Briercrest is proud to announce the completion of its new teaching studio, where students can get a state-of-the-art classroom experience online.
Briercrest Seminary led the initiative, developing a strategic plan in 2014 to meet the needs of pastors and leaders across Canada. The goal? Offering one third of every Seminary program online by 2019.
The completed teaching studio is the final step in the process. Now, students who aren't able to travel for a modular course can still receive highly accessible and relevant training.
The studio setup allows lectures to take place in real time. Students can tune in, interact with their peers and professor, and download the full course video recording once class is over.
The studio will open doors for Seminary students and beyond. Kimberly McElroy, Coordinator of the Seminary's Centre for Leadership Studies, is excited about the opportunity to deliver training to students online: "Already we have feedback from students who say they wouldn't have chosen to take the current class if it wasn't offered in a live format."
Now that the studio is fully renovated, it can be used to benefit students and educators at all three Briercrest schools. In addition to classes, the studio will be open for students and faculty members interested in producing podcasts or hosting discussion panels.
McElroy also hopes to see online coaching circles develop through the Seminary's Leadership and Management program. "If there's a group of pastors and leaders across Canada trying to figure out the same problem, all of them could meet and be coached by a leader in order to solve it."
With the completion of the studio, Briercrest will be able to expand its reach to continue to offer students the best classroom experience possible, even at a distance.
To see the teaching studio in action, check out upcoming Briercrest Seminary courses.