Men's team sweep the weekend at home
Posted: November 26, 2018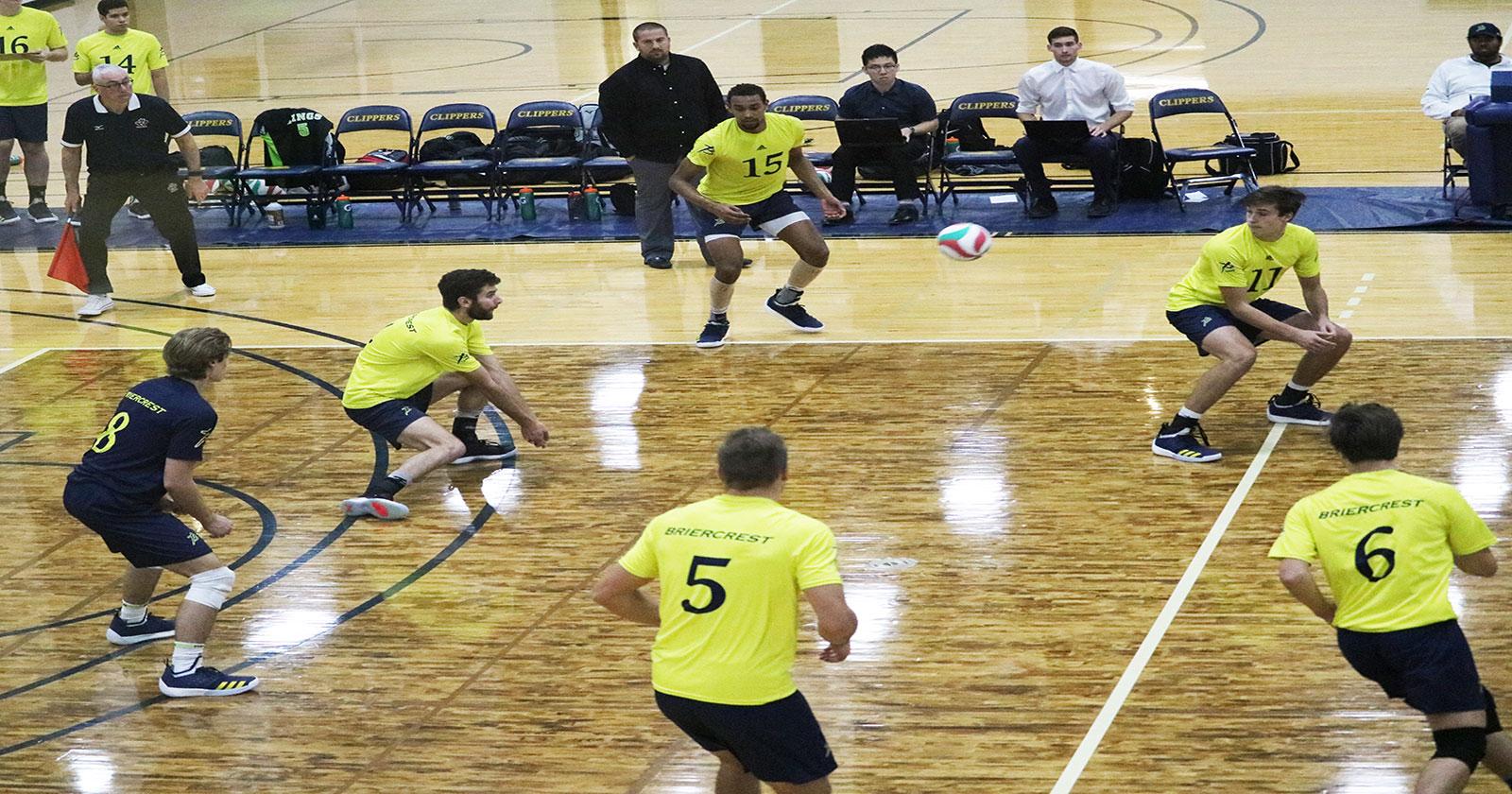 The men's team played the Ambrose Lions in a rematch Saturday afternoon, the result was a Clippers win in three sets. Scores coming to 25-17, 25-15 and 25-18.
The first set started off with a Clippers drive to win, pulling ahead with a 13-8 lead halfway into the set. The Clippers held their ground and won the set 25-17.
The Clippers came with heat off the start of the second set, up 13-6 halfway through and being able to maintain the lead the lead to a 25-15 set win. A huge part to this contribution was captain #5 Mitch Erickson with 9 digs and 8 kills.
The fourth set was tight, the Lions looking to keep the match alive. Midway through the set the Clippers were up 13-11. The Clippers went on for a 9-4 run taking the set 25-18 and finishing the match and weekend sweep.
Player of the game for Briercrest #7 Javier Alvarez who obtained 7 digs, 5 kills and 2 aces during the game.
Head Coach Nigel Mullan commented on the Men's success on the weekend, saying he was "happy the guys came out this weekend, we talked on making sure to be efficient on first contact on serving and passing. The guys did a great job on staying focused and not ending our own momentum and we did a good job on that throughout the weekend. Credit to Ambrose for how hard they fought throughout the weekend."
Briercrest ends the first half of the season 6-6, takes on Medicine Hat College in the New Year on January 3 at 8:00pm, watch in Caronport, SK or on ACAC TV.