COVID-19 Update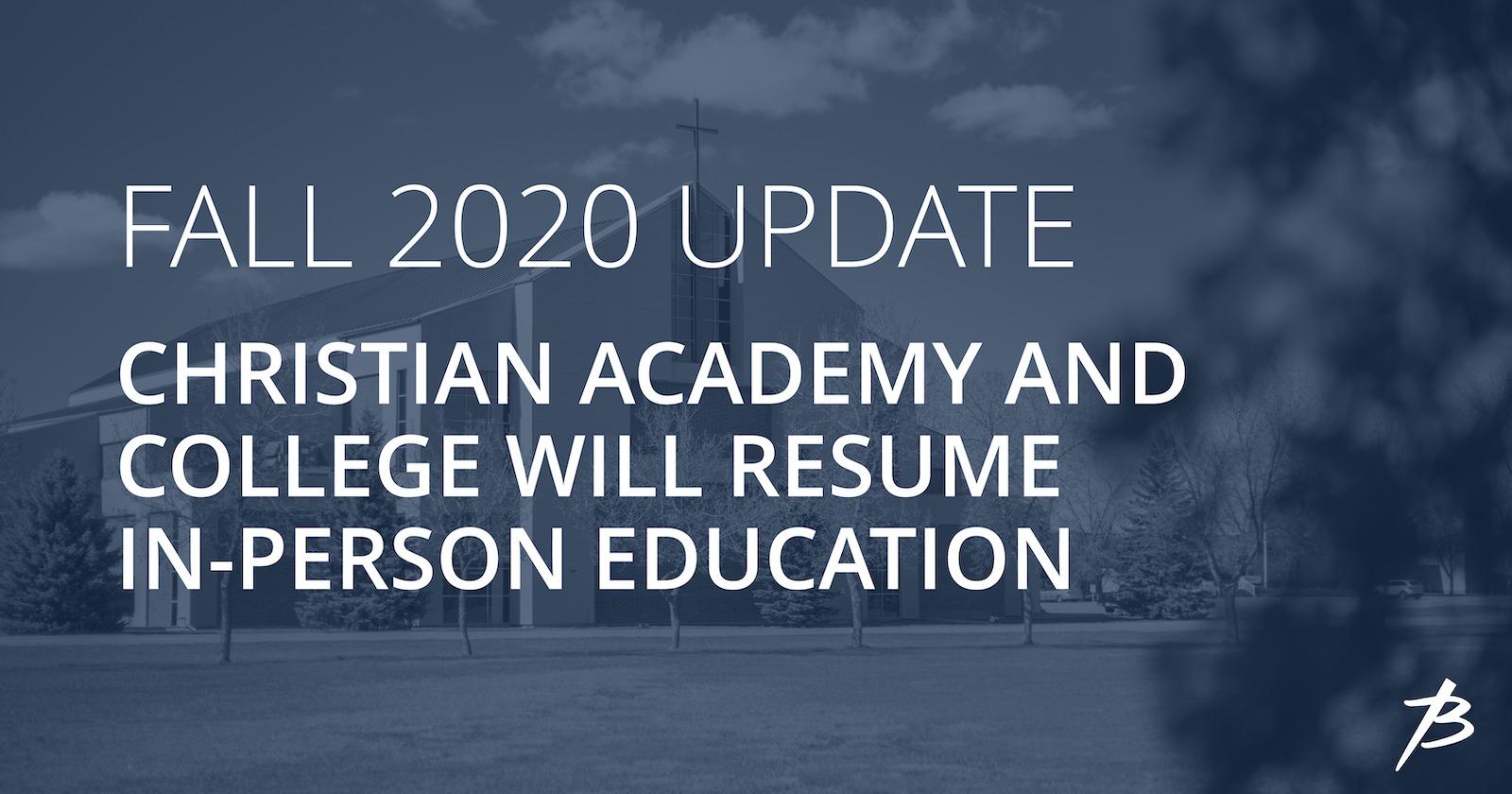 Briercrest Christian Academy and College will resume in-person education on campus for the Fall 2020 semester following consultation with the Saskatchewan Health Authority. Campus and dorms will be open to students September 1, 2020.
Posted: July 21, 2020
Also see
Our webinars page for a series of upcoming (FREE) live webinars on the variou aspects of live on campus under COVID-19 restrictions
For school specific information, see these pages
What you need to know
Fall 2020 Course Delivery
Briercrest Christian Academy and Briercrest College will provide on campus, in-person programs this fall.
Briercrest Seminary is offering its programs online for Fall 2020
The Kaléo Program is proceeding with its Fall 2020 semester in accordance with B.C. Health Guidelines. Details
Campus Facilities
All Briercrest facilities are currently closed to the public.
The Husky, Subway, and Pilgrim Centre Coffee Shop remain open, but there is no longer in-store dining in these locations.
The Archibald Library is CLOSED until further notice. For research assistance, or to ask questions, please email library@briercrest.ca
Events
All events at Briercrest are cancelled for the foreseeable future.
Sports Camps for 2020 are cancelled
Graduation
In March 2020, Briercrest College and Seminary's graduation ceremony was postponed until further notice.
General Information
For COVID-19 information from the Province of Saskatchewan, please use the links below.