Youth Quake '22 Theme | "Homecoming"
Since 1963, Youth Quake has been hosting Christian youth retreats and providing resources designed to equip youth workers and disciple teenagers in Saskatchewan.
Each year, the Youth Quake theme has guided the messages by speakers and the content of resources to serve the youth and youth workers who join. Kait Giddings, Youth Quake Director, shared some background on why her team selected "Homecoming" and Luke 15:11-32 for Youth Quake '22.
"Thinking about the theme for the year," Kait explained, "we usually bring in a lot of people from the school and even externally to help hash out an idea. People who work with teenagers and have teenagers and see what the ins-and-outs of every day are like.
"And the conversation that kept popping up was around 'no hope' or 'no excitement' especially around the older kids in high school, those who've missed out on so much… for many of them all of it [what they were looking forward to] got taken away."
The second theme her group heard repeatedly concerned surviving the last couple years: "Just get through it. It will get better." While that's not far off from biblical hope, it is a far cry from the redeemed flourishing available in Christ right now.
What message would speak to youth caught in the tension of 'nothing to look forward to' and 'only looking forward because now is so tough'?
Luke 15:11-32 tells of the wayward son who scorns his father's love, falls to the lowest place he could, and returns to his father's warm embrace and a celebration. Homecoming.
Read more & Register – YouthQuakeAtHome.
Read more & Register – Youth Quake Senior Retreat (April 29–May 1, 2022).
Read more & Register – Youth Quake Junior Retreat (May 6–7, 2022).
Jesus told this story to illustrate God the Father's lavish love! Anyone who trusts God's saving work in Christ is adopted as a child and love unconditionally for all eternity.
But it is not only the future hope that this homecoming creates. That "one day" makes a difference today.
Kait reflected: "Sometimes people see too much of a divide… the Father is eternally relational so how would we separate that?"
The future hope and the present blessing of God the Father's love are are more connected than we sometimes think.
But the fact remains… Holding those both isn't easy for any of us!
"Even for myself," Kait admitted, "I am looking forward to later, but it's nothing like 'looking forward' in [only] earthly terms… I struggle with that, we all struggle with that even as we continue to age and mature and grow, so to say that to a kid: 'it's right here, it's right now in front of me' and then to say 'keep waiting, keep waiting' isn't actually bringing them the joy that they should have right now when they know Jesus."
What we have in Christ and in the Father's love by His Spirit will be full and complete one day, but it is present today. We are at present children of God the Father and can find our home in him.
It is not only the future hope that this homecoming creates. That "one day" makes a difference today.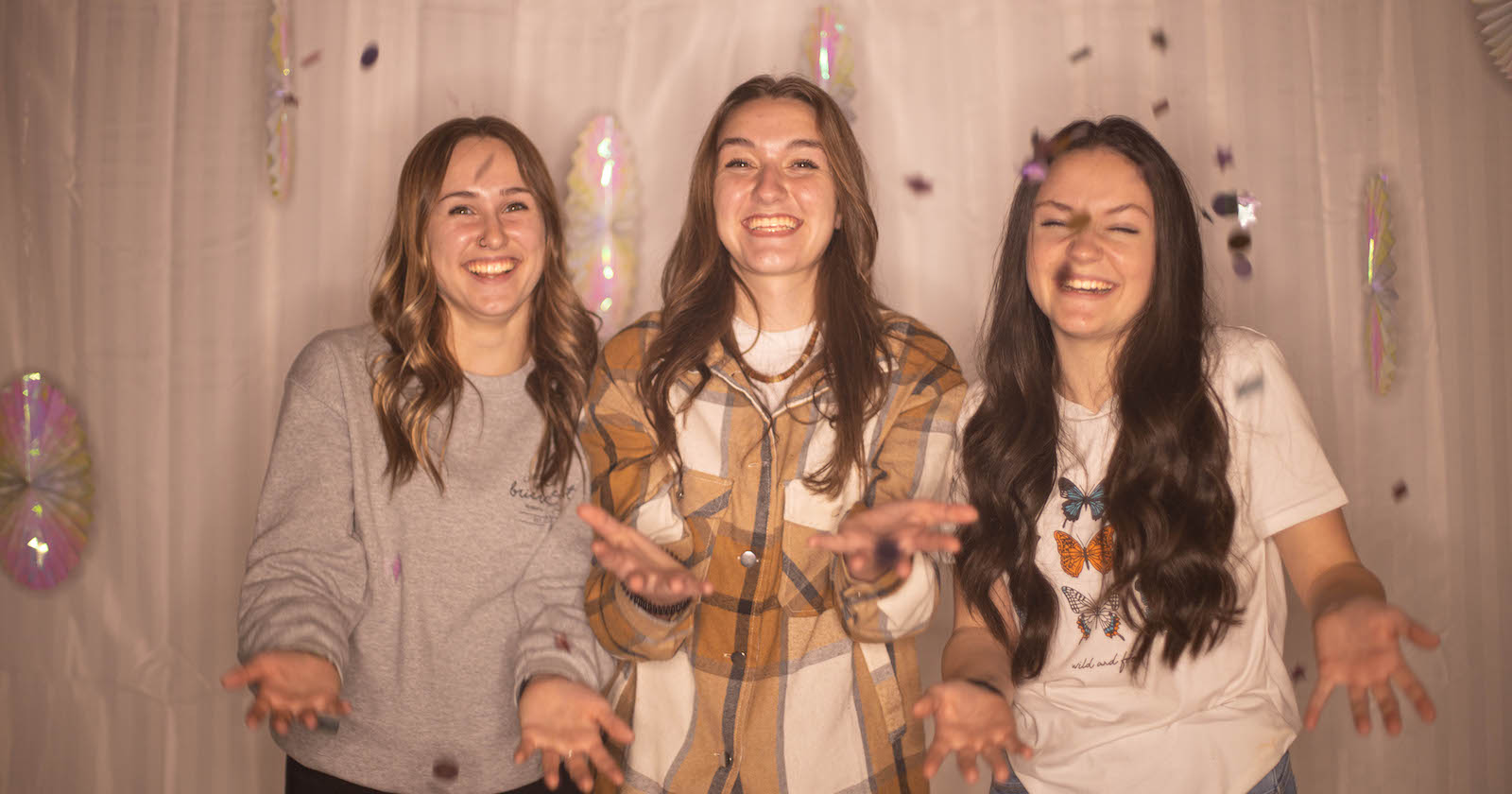 "Teenagers are so much smarter than we give them credit for, so let's not dilute it or talk about it in abstract ways and just give it to them straight that yes there is this homecoming that we're looking forward to that Scripture talks about when we will be with Christ and with the Father. But we need to know that we are with him every day and we are in his Son every day and have the Spirit in us."
For Kait, the story in Luke 15 brings that clearly into focus.
"That passage, I've come back to time and time again and I always find something new in it that is for me in this time. That's true of all Scripture but I think this passage and parable in particular is just so good all the time because it has so many different characters that people can relate to even in different seasons of life."
"It's just generally a good heart-check of 'what is my posture towards the Father?' It might be the older brother, resentful and hardworking, or the younger brother, entitled and scheming, but I think it's a vast spectrum where we might find ourselves and it's always convicting."