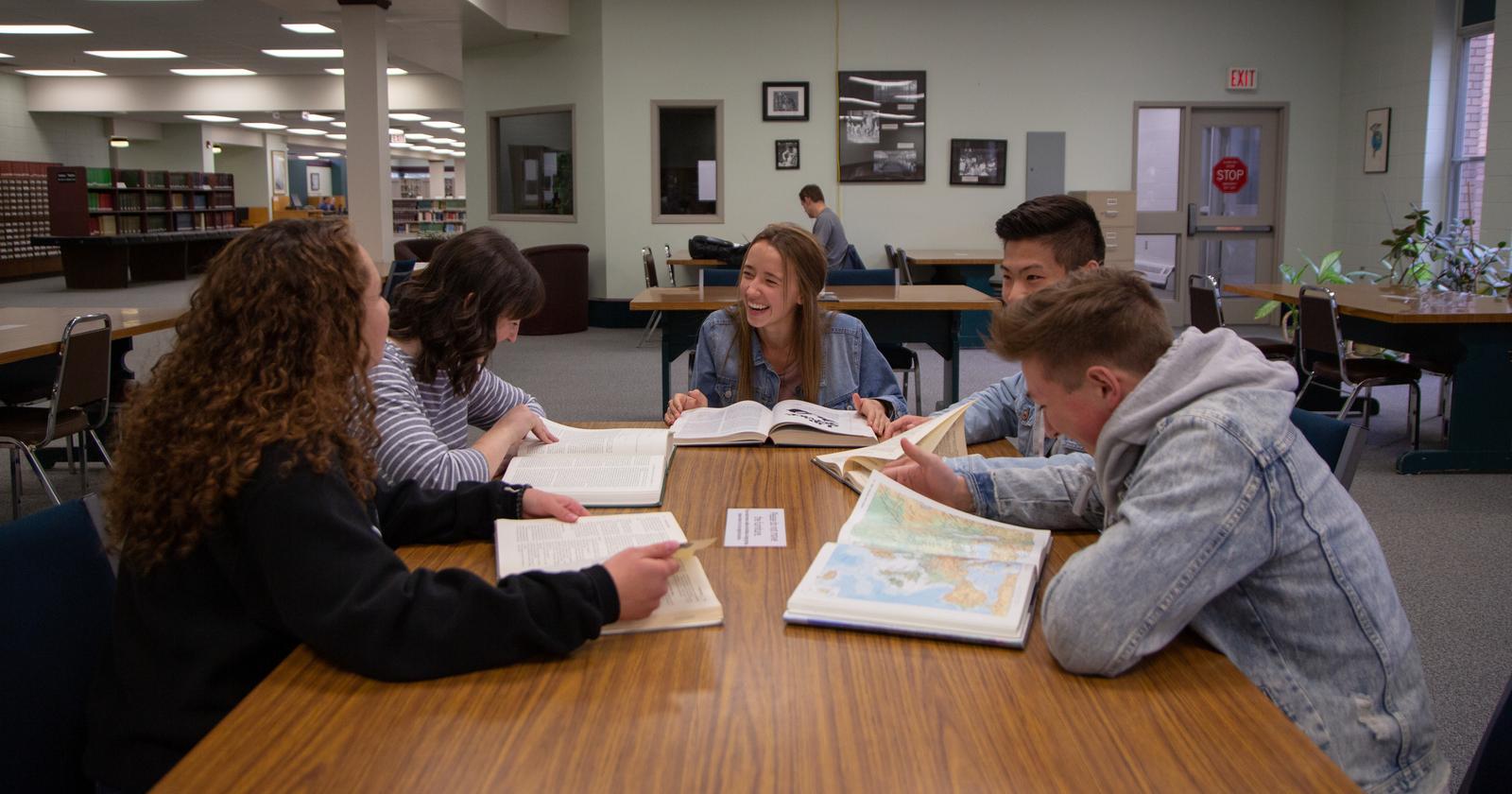 Parent Story: My Daughter is Thriving Spiritually, Emotionally, and Physically
Opportunity for a New Start
God continues to use Briercrest Christian Academy to restore, reclaim, and transform the lives of high school students. For many students, BCA is an opportunity to start over. For Sarah* BCA provided an alternative to a challenging home life and bullying in her old school.
When Sarah's family made the decision to transfer to BCA in 2019, "Sarah wasn't leaving anything behind that she liked" as Tanya*, Sarah's mom, put it. For Tanya, sending her daughter to Briercrest confirmed for her that God has a plan and a purpose for her life beyond what she could imagine.
Living in Community
When Sarah arrived at BCA, she became part of the community immediately, taking part in extra-curricular sports and living in the girls' dorm, Glen Manor.
In the dorm, students live in close proximity, making friends quickly, because they do life together 24/7. Tanya explained it by saying "These girls immediately become sisters, it is different than friends, and they are all learning lessons from each other." Not only do these students learn from each other, but they all come with their own past experiences that many are looking to leave behind and change.
BCA dorm allows for deep relationships and often, a much-needed change.
In addition to the rich dorm experience that Sarah has received, she has also been nurtured by her teachers. Teachers who Tanya believes are working at Briercrest Christian Academy because they have been called there. She affirms that the teachers at BCA "love God, love the kids, and they love the families, and this is seen in the care that we have been given."
Keeping in Touch
Though challenging to give over her most prized possession Tanya never felt far from her daughter. This was supported by the dorm staff, especially the Senior Residence Director, Kirsten Matthies. Tanya expressed her gratitude by saying "Kirsten in the dorm was critical for me. She is a great communicator and checked in regularly on my daughter". Besides the dorm, Tanya felt connected through Canvas news and announcements, noting that "even though she was so far away, she felt like a stone's throw away".
Following God's Lead
In the two years that Sarah has been at BCA, Tanya says, her daughter is thriving spiritually, emotionally, and physically. She attributes this wholly to God but sees Briercrest's part in it as she acknowledges that "I needed help raising my children and Briercrest helped me do that."
Throughout our last two years at Briercrest "we have learned to trust God when our trust was totally betrayed, and to trust God, someone we can't even see," Tanya reflects.
Since Sarah's first year at Briercrest, Tanya says that their whole family has clearly seen the sovereignty of God from the beginning in getting Sarah to campus to paying the bill. Tanya believes the cost is worth it because Sarah gets one crack at high school and at life.
Tanya also spoke of God's provision, noting that "For my daughter, and myself, and those families considering Briercrest, if this has come to mind as an option, God is the one who has given it as an option." For Tanya and Sarah, the journey to attending BCA was about trusting that if we ask God to lead us in the right direction, he will.
Find out more!
Curious about what a future at Briercrest could look like?
Fill out this form to have a Recruitment Representative answer all your questions!