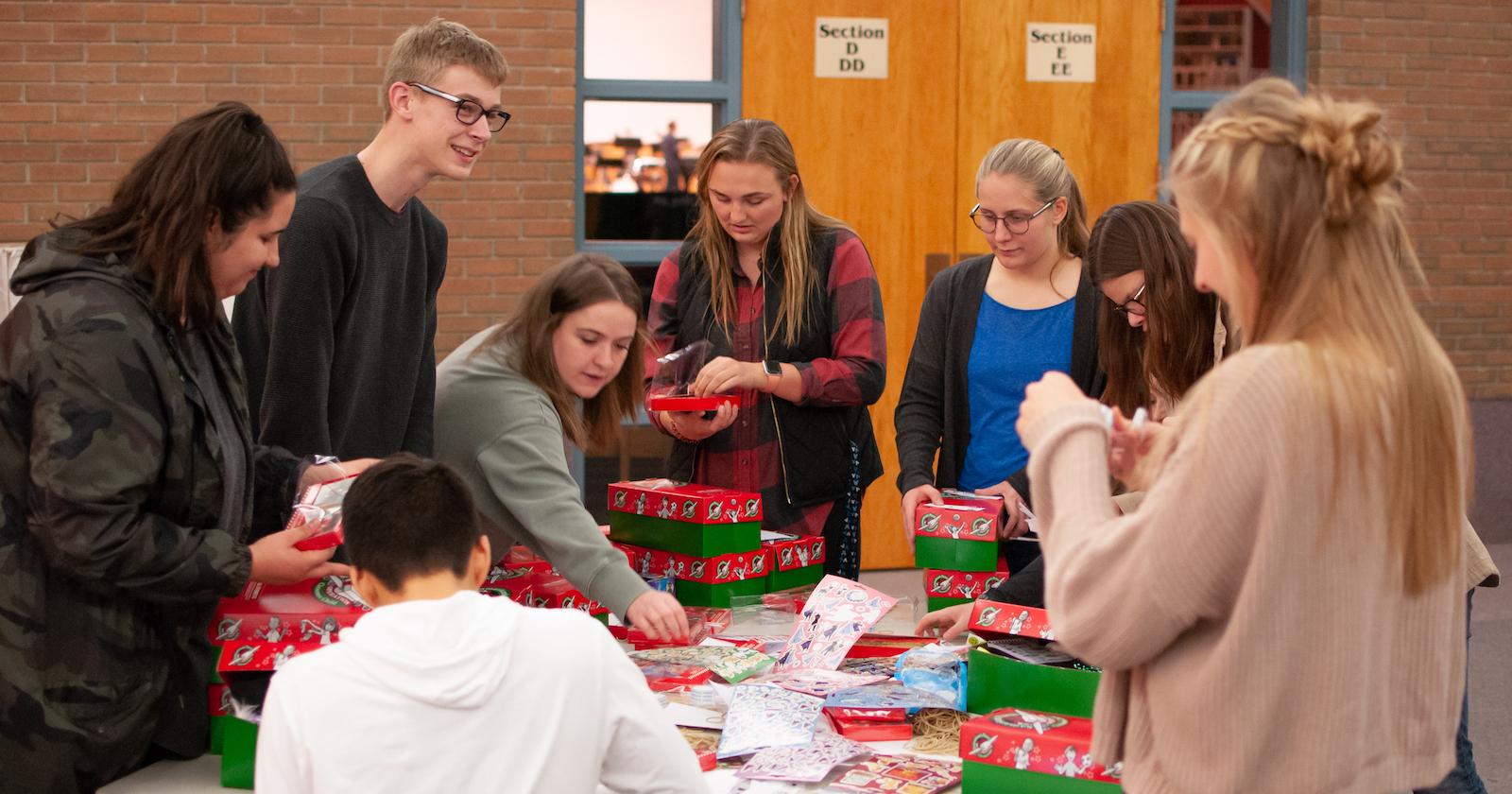 Coming to Briercrest to Study Ministry? Here's What You Need to Know!
I'm just going to say it now, I think you have made a great decision to come to Briercrest to study ministry. Briercrest is an amazing place to train while you are answering the call for pastoral ministry, missions, or any other ministry you can think of. 
I get that the whole process of coming to college can be overwhelming. Looking back, it would have been nice to get some advice before jumping in feet first at Briercrest.
So, imagine this article like me and you going for coffee at The Beacon (my favourite place on campus) and talking about some things I've learned over the years!
1. Get connected with a church immediately
"And let us not neglect our meeting together, as some people do, but encourage one another, especially now that the day of his return is drawing near." (Hebrews 10:25 NLT)
It is crucial to connect with a church community, simply because the Bible tells us not to neglect our meeting together! (This includes while you are at Briercrest, too.) There are a couple of options to choose from.
First, you definitely can situate yourself at the Church in Caronport. Or you could branch out and seek many other options in Moose Jaw (a 15-minute drive away from Caronport). Some of these options include, but are not limited to, Church of God, First Free Methodist Church, Hillcrest Apostolic Church, Moose Jaw Alliance Church, St. Aidan Anglican, and Victory Church. (I encourage you to check out their websites to get a glimpse of what they are about!)
In my first week at Briercrest I connected with Church of God, and I still attend the church. Connecting with a church community is an absolute must!
2. While you're at it, serve in a ministry at that church
"Each of you should use whatever gift you have received to serve others, as faithful stewards of God's grace in its various forms." (1 Peter 4:10 NIV)
God calls us not only to find a church community but to serve it as well. This is why you must serve the church while you're at Briercrest. I got connected with the youth ministry at Church of God, and it was amazing. 
All of us have unique gifts, and we are called to use them to serve the church. I call this a non-negotiable because Jesus welded together theory and practice. For coming to study ministry, you ought to serve in a ministry too!
3. If you can't find a ministry at your church that suits your gifts, find a parachurch opportunity
"For even the Son of Man came not to be served but to serve others and to give his life as a ransom for many." (Mark 10:45 NLT)
So, here's the thing, if the church you are going to doesn't necessarily have a ministry that suits your own gifts, there are many other opportunities to serve in the 'parachurch' context.
Here are some of the options!
Briercrest: There are many opportunities to serve within our school (though you may need to wait until next year to take part in some student leadership opportunities). Here are a few ideas: a high school small group leader, an internship, joining the outreach team, a resident assistant, etc.!
Joe's Place: This is a youth drop-in centre for youth at risk. There are always endless opportunities here!
Riverside Mission: This place is a community kitchen, emergency men's shelter, assisted living support, and low-income housing with the purpose of spreading the Gospel!
Youth for Christ: YFC is an organization dedicated to spreading the Gospel to youth through platforms such as sports or school programs!
I encourage you to check out these ministries. I've included connection points for each place
God calls us not only to find a church community but to serve it as well.
4. Do all the reading you are assigned in class
"Do your best to present yourself to God as one approved, a worker who does not need to be ashamed and who correctly handles the word of truth." (2 Timothy 2:15 NLT)
I'm going to be honest here, a regret I had in my first two years of college was not doing the assigned reading I had for class. It's not that I learned nothing, but I didn't maximize the amount I could have been learning. 
Since picking up my slack and becoming a better student, the results have been quite fruitful! 
This applies to you too: if you dig into your studies, you will see the benefits reaped from doing your best. So, I encourage you to press into doing all the assigned work you get in class.
5. If you have a class-related question, set up a meeting with a professor
"Keep on asking, and you will receive what you ask for. Keep on seeking, and you will find. Keep on knocking, and the door will be opened to you." (Matthew 7:7 NLT)
Something awesome at Briercrest is our professors are willing to meet their students. Pre-COVID, I literally went to professors' houses for meals! (Pretty cool, right?)
You should take advantage of this opportunity. Last week, I had a question about the Sabbath that came up in my Gospel of John class with Wes Olmstead. I then had the opportunity to ask him all the questions I had about the topic; it was brilliant.
When you have a question that you're wrestling with (which I can almost guarantee will happen), I really encourage you to engage with your professor about the question. 
6. Make it a commitment to come to chapel every day
"All the believers devoted themselves to the apostles' teaching, and to fellowship, and to sharing in meals (including the Lord's Supper), and to prayer." (Acts 2:42 NLT)
Chapel is mandatory at Briercrest, and it's a beautiful thing. The first believers set the stage for what it meant to be Christ-followers in Acts 2:42. And at chapel, we specifically devote ourselves to the teaching of the Gospel, fellowship, and prayer.  
It can become easy to skip chapel, but it is crucial for students at Briercrest. So, I call you to make a commitment to come to chapel every day when you arrive at Briercrest.
7. Do not neglect necessary daily spiritual disciplines while at Briercrest 
"No discipline is enjoyable while it is happening—it's painful! But afterward there will be a peaceful harvest of right living for those who are trained in this way." (Hebrews 12:11 NLT)
There are many spiritual disciplines built in for you at Briercrest, including Bible reading for classes, or going to chapel every day. 
But it must not stop there. When you come to Briercrest, you must make sure you make a commitment to pray, meditate, and study the word of God on your own time. 
Prayer 
I have found it extremely helpful to set a timer for five minutes a day at a minimum and just commit to praying. This has been crucial for me as talking to God is vital in our journeys of faith. 
Bible reading
I think the best advice I ever got on Bible reading was from our President, Michael Pawelke. He wisely said, "Will, every single day you should commit to reading the Bible for personal study. It doesn't matter if it is one verse, one chapter, or even one book. To be a Christ-follower you have to commit to reading the bible every single day." From that day two years ago, I have not missed a day of reading God's word. It has been so influential in my own faith journey. 
Interested in reading more about the spiritual disciplines? The best book I know on the topic is The Celebration of Discipline by Richard Foster.
Check Out Our Campus
Ever been to Caronport, Saskatchewan? Explore our campus virtually with our interactive campus map and learn more about what we have here.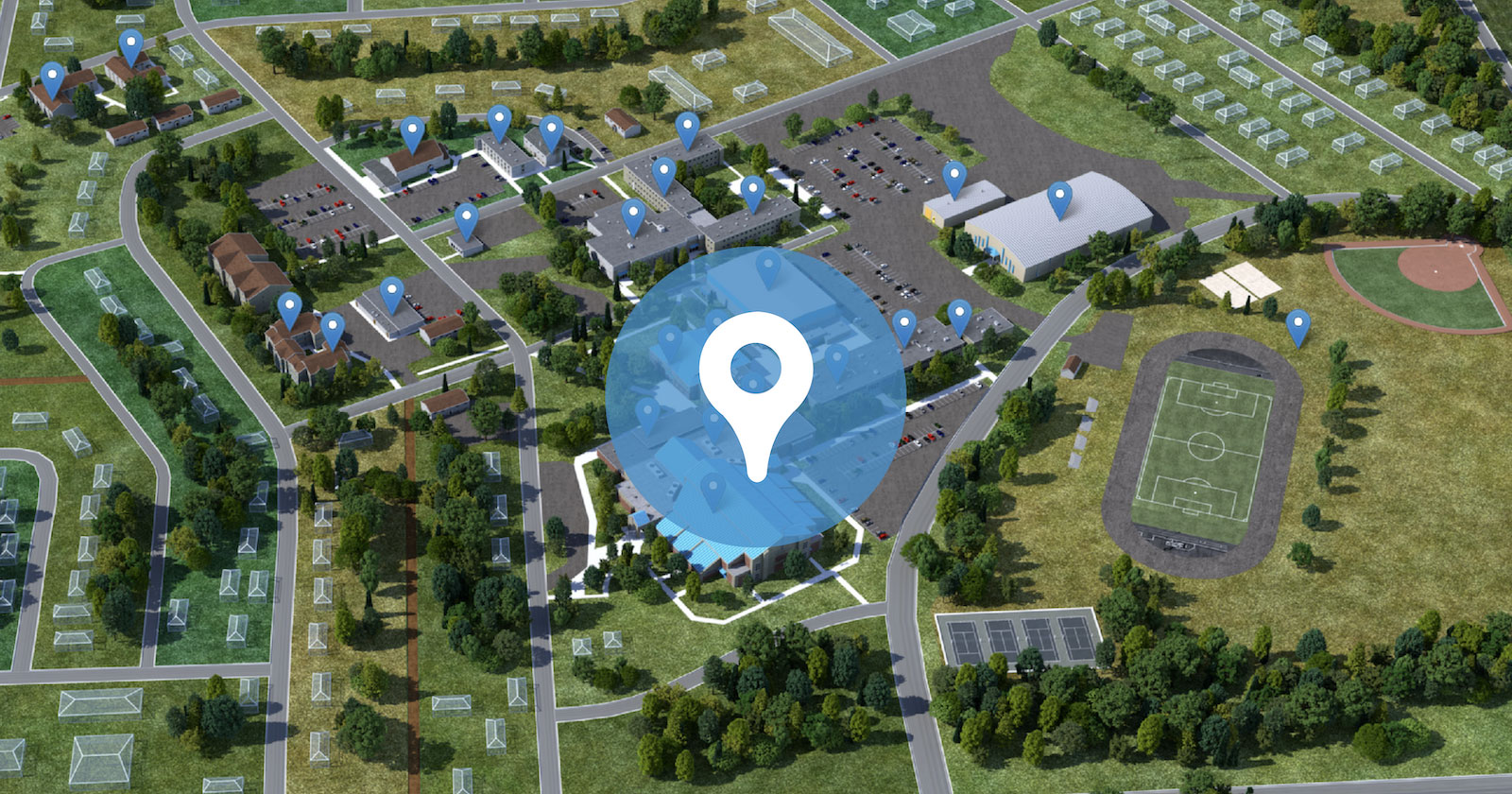 8. Rest from doing work once a week
"Come to me, all of you who are weary and carry heavy burdens, and I will give you rest." (Matthew 11:28 NLT)
Another thing I wish I did in my first two years was observe the Sabbath. If you're not familiar with the Sabbath, it's merely resting from work one day a week. It is one of the Ten Commandments in the Old Testament and something Jesus Himself observed.
I think this day of rest is so crucial to everyone, especially for students at Briercrest. Often, we fall into the trap of working so hard that we feel like we can't afford a day off.
During my second year at Briercrest, I overcommitted to different ministries on top of my classes, resulting in me burning out by March. I learned a hard but valuable lesson that we need to rest from work. This year, I have been observing the Sabbath, and it has been absolutely incredible.
Some examples of what I do on my Sabbath might include sleeping in, going to a park and exploring it, having a bros night, or a date with my girlfriend! Resting is merely ceasing from doing work (at Briercrest, this would generally be homework). 
The Sabbath is without a doubt my favourite day of the week. I call you to observe the Sabbath when you arrive on campus. Whether it's a Saturday or Sunday, commit to taking one day off!!!
9. Pursue finding a mentor-like figure
"As iron sharpens iron, so one person sharpens another." (Proverbs 27:17 NIV)
Finding a mentor who can help guide you through discipleship is exceptionally crucial as a follower of Jesus.
Whether this may be a professor, a chaplain, RA, RD, Pastor, or anyone else, there are many opportunities to find a mentor-like figure in your life. But you have to be the one to pursue that!
10. Give all the glory to God
"So, whether you eat or drink or whatever you do, do it all for the glory of God." (1 Corinthians 10:31)
When you come to Briercrest and grow deeper in your relationship with God, or perhaps serve in a fruitful ministry, you have to give all the glory to God. 
What good is growing in your faith if you aren't handing it over to Him? 
This is why I have become convinced that when you come to Briercrest, you have to remind yourself each day that God must get the glory for every single thing He has called us to do!
Last thoughts
These are a lot of things to take in. But every one of these 'pro tips' that I have learned through my time at Briercrest have been really important to me. 
Briercrest is a great place to study ministry because the education will disciple you to become a more faithful follower of Jesus.
When you arrive on campus, you can expect to find a great community that will help you grow deeper in your faith. And I am so excited that you are choosing to come to Briercrest and study ministry.