Expensive, But Worth it: How to Pay for Christian Higher Education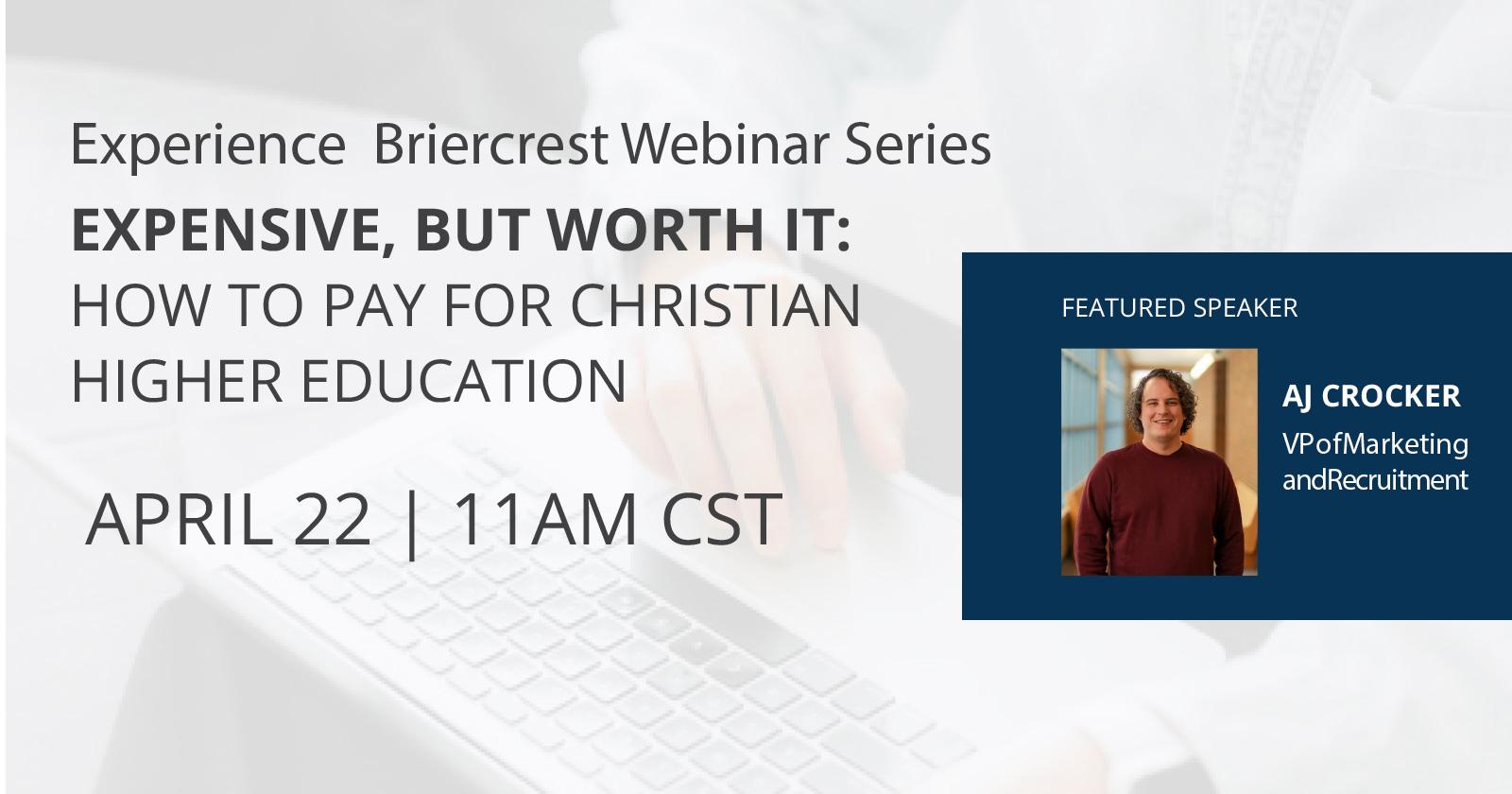 Private Christian education is expensive and Briercrest is no different. However, each year students tell us that the cost is incredibly worth it. Hundreds of young adults choose Briercrest each year because of the mix of Christian discipleship community and highly transferable university-level education that we offer. Though it is expensive, we believe it is more accessible than you may think. From scholarships to RESP's, there are a number of ways to access funding for college. Register now to join this webinar where we'll discuss how you can utilize different methods to afford private Christian education.
Questions we will answer in this webinar:
What do I gain for this extra cost?
What is the full cost of attending Briercrest College?
What is the cost difference between a public university and Briercrest College?
What are the 9 different sources that students use to pay for school?
How do I apply for scholarships, bursaries, and awards?
Time: Apr 22, 2020 11:00 AM Saskatchewan
Speaker: AJ Crocker, VP of Marketing and Recruitment
AJ Crocker is a former youth pastor, high school chaplain, and Foot Locker employee. He currently serves as a Vice President here at Briercrest but you may recognize his hair from Youth Quake, which he has led for the last decade, or from speaking at your camp over the years. AJ came from Vancouver, BC in 2005 to attend Briercrest and graduated with a BA in Youth Ministry in 2008. AJ made use of scholarships, bursaries, personal savings, student loans and internships to pay his way through college and is excited to walk you through 9 ways that you can pay for a life-changing education at Briercrest.
Register (free) to watch this webinar now