Return to Campus Plan Awaiting Additional Guidelines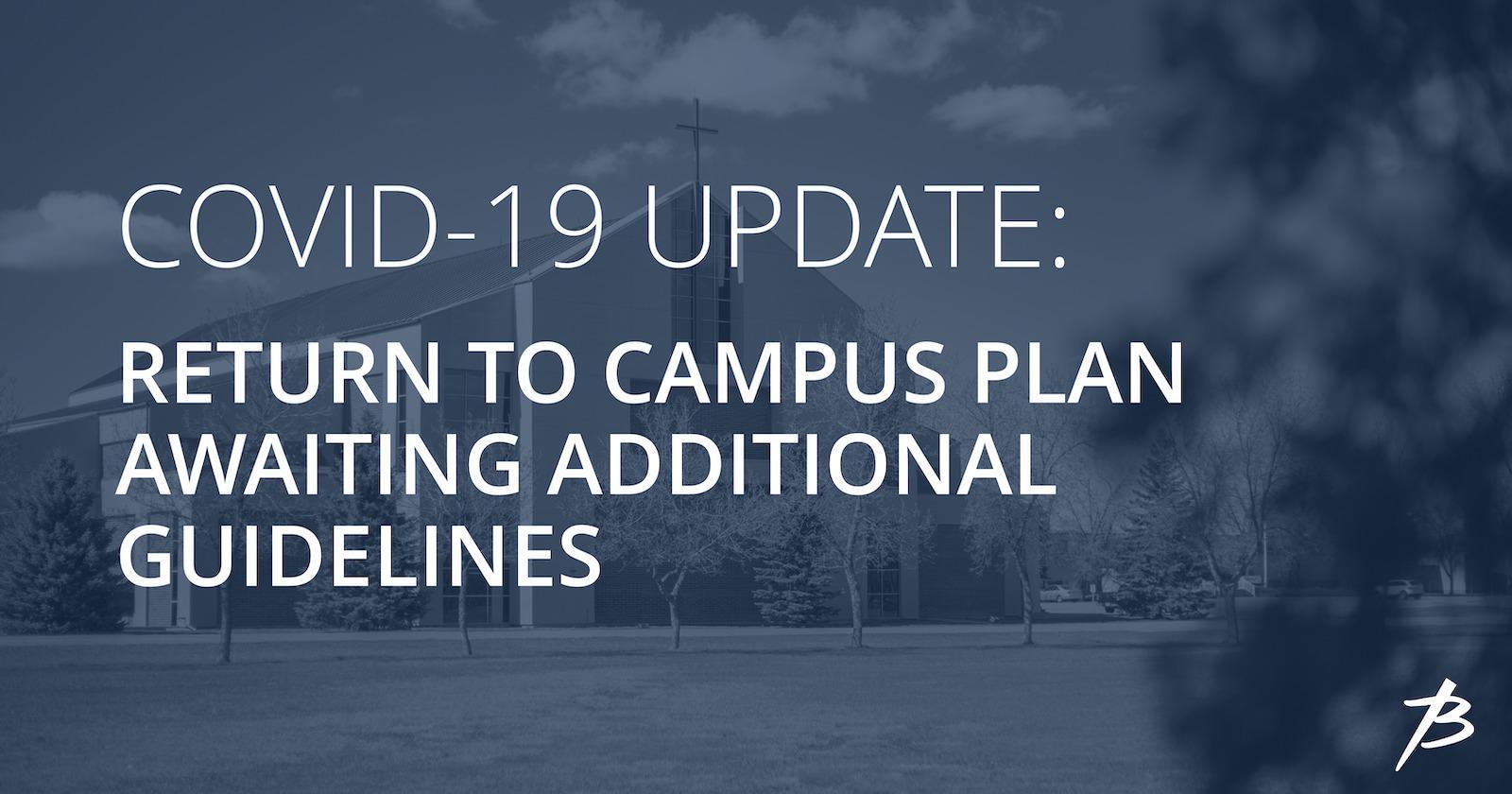 Briercrest Christian Academy and College continue to wait for additional guidelines from the Government of Saskatchewan on their Fall 2020 Return to Campus Plan. An initial draft was submitted on May 19th by our COVID-19 committee to the Ministry of Advanced Education for review. In early July, we received additional guidelines for refinement of the plan. Upon receiving these guidelines, the COVID-19 committee resubmitted the plan. We are currently awaiting additional guidelines.
This plan would allow students back to campus to live in dorms and to study in a combination of face to face and online instruction. We feel that as the province of Saskatchewan continues to reopen, our rural campus and housing capacity would allow us to maintain safe social distancing while also providing a rich discipleship community.
Given the planning and travel required for students, Briercrest Seminary will offer courses for the Fall 2020 semester in an online format.