Return to Campus Plan: Updated Campus Health Guidelines Announced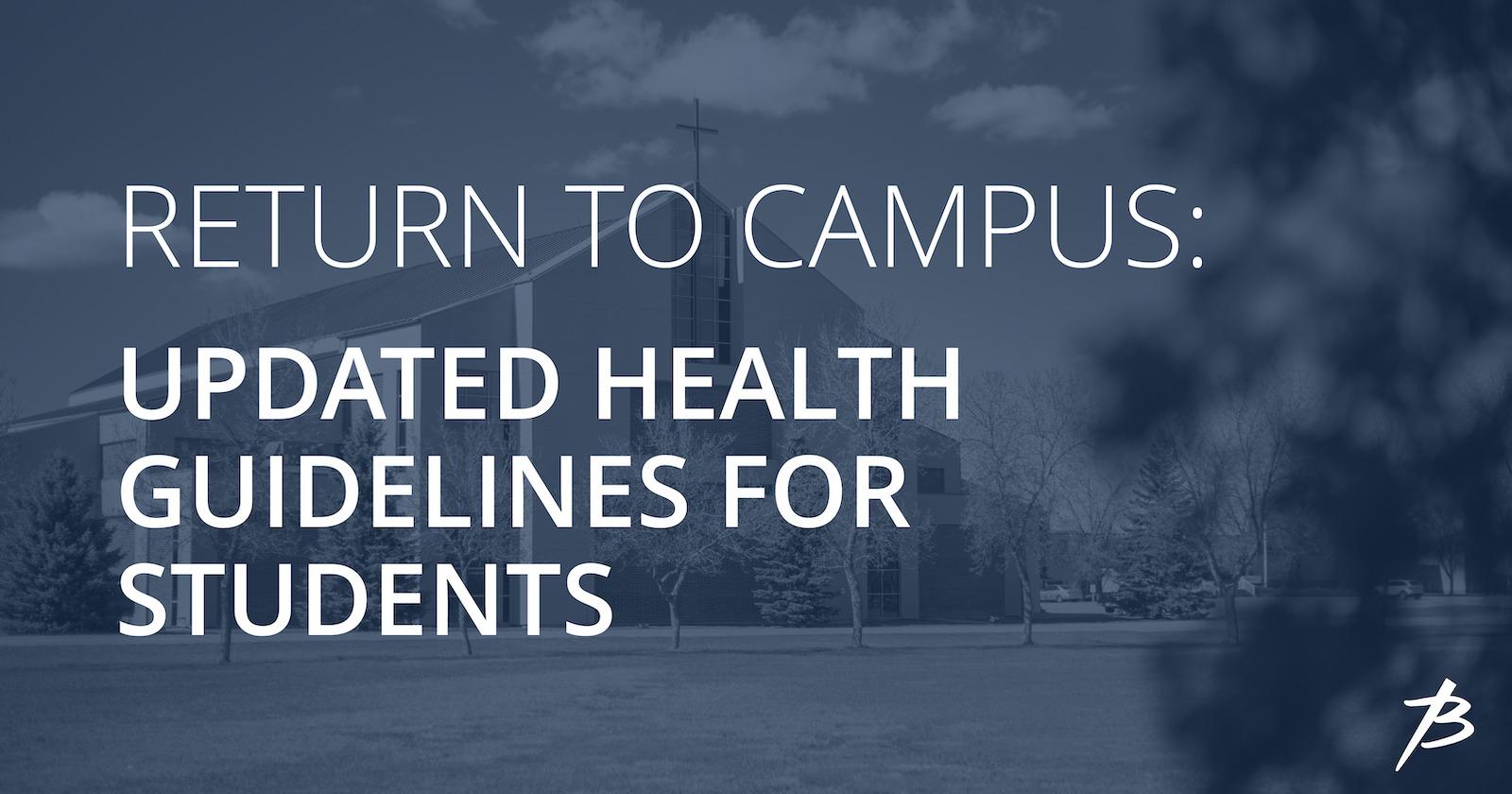 Through the ongoing collaboration with the Saskatchewan Health Authority and Briercrest's COVID-19 task force, further details have been confirmed regarding on-campus restrictions.
Briercrest Christian Academy and Briercrest College students studying on campus will be expected to adhere to the following regulations during the Fall 2020 semester: 
Mask usage 
For students and staff, masks will be worn in designated areas and when indoors in transit between public spaces. We will be carefully monitoring the best practices in mask usage and may be adjusting this policy in the future.
Daily screening
Daily screening will include temperature checks before classes begin for the day. Each dorm hall will have a touchless thermometer and students living out of dorm will be expected to use their own thermometers to monitor their temperatures.
Student temperature data will be reported to designated leaders daily. Staff will also screen their temperatures daily and report results.
Testing expectations
Students from provinces offering asymptomatic testing (as of August 17, Saskatchewan and Alberta) should be tested in their home province prior to arrival on campus. Students still requiring testing will have a testing appointment set up upon arrival on campus.
An email will be sent to students in the coming weeks with a link to declare when they were/will be tested, the results of their test (if applicable), and other pertinent health information.
A micro-testing site will be set up before students arrive for all staff to be tested. 
Expectations waiver
Students wishing to study on campus will be asked to sign an online waiver acknowledging the expectations and guidelines for face to face education and dorm living, and agreeing to take responsibility for their personal adherence to our guidelines. This waiver is currently in development, with details to follow.
For more information, visit our Return to Campus landing page or select your school's Return to Campus plan below:
Briercrest College | Download our Free Return to Campus eBook or watch our Return to Campus Webinar Series
Briercrest Christian Academy | Download our Free BCA Return to Campus eBook or watch our Return to Campus Webinar Series
Briercrest Seminary | Fall 2020 Semester Information or watch our Fall 2020 Webinar