Staying at home in Ulaanbaatar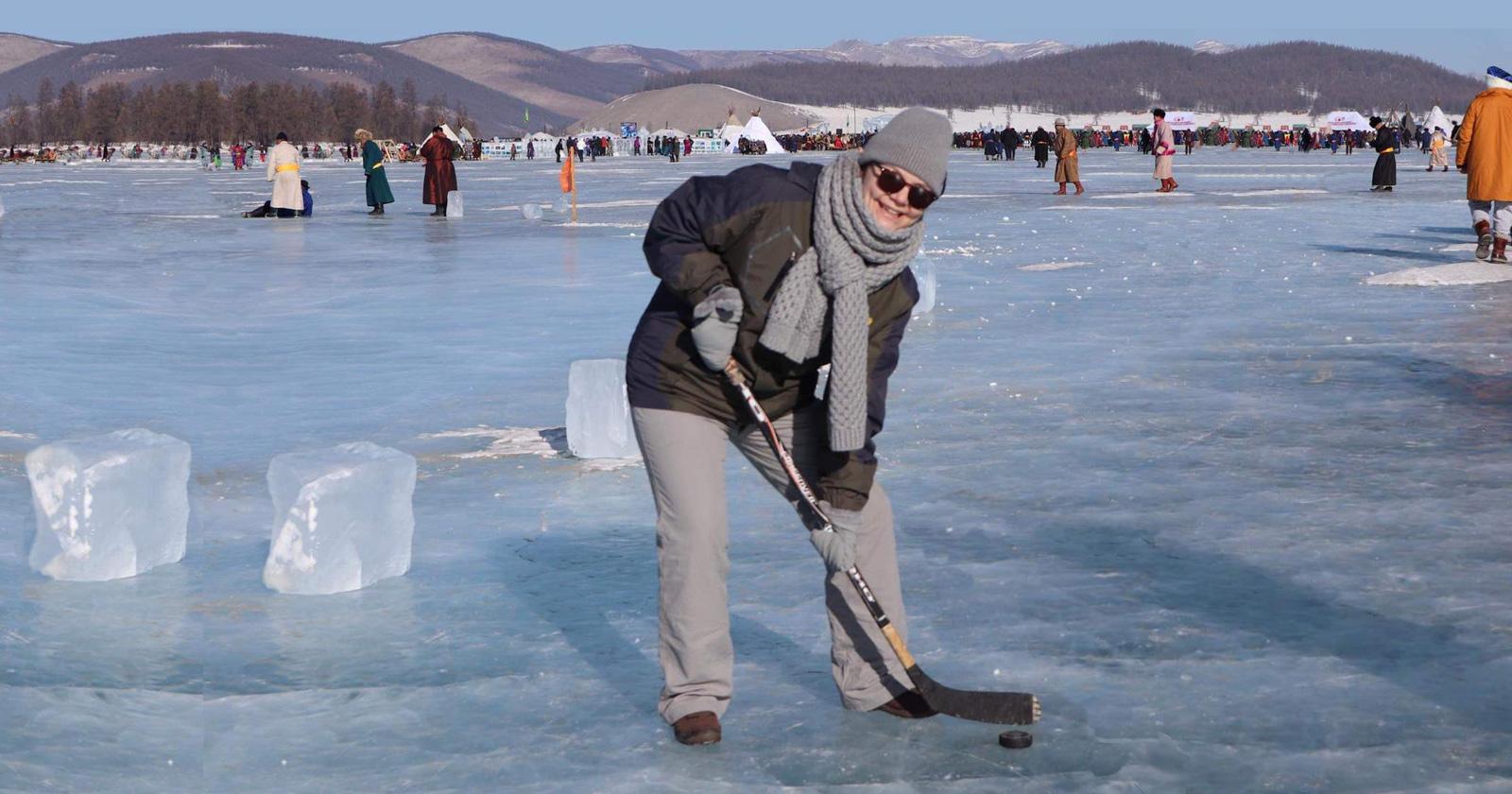 During the COVID-19 pandemic, Canadians everywhere are heeding government mandates to stay home. Cheryl Rosenkerr (College '10) is doing the same, with one small difference: she's staying home in Ulaanbaatar, Mongolia, where she has served as an English teacher for eight of the past 10 years.
"The Mongolian government sprung to action with taking preventative measures as soon as the first cases were being reported in China, as we are neighbours," she explained. "We are a developing country and are not equipped for a pandemic like COVID-19. We were told to stay at home, and if we had to go out, to wear masks."
Although Canadian schools like Briercrest have only recently closed their doors to flatten the curve, Orchlon International School, where Cheryl works as a primary English teacher, has been suspended since January.
"School has been closed until further notice, but we will continue our online classes until the end of May," she said.
Cheryl and her colleagues worked quickly to move their classes online, but admit that this solution doesn't compare to a live classroom environment.
"We are heading into week 14 of working from home, and I absolutely miss teaching in a classroom and seeing my students in person, but we have been doing our best," she said. "I have been learning more about making engaging and interesting videos for my students and utilizing silly filters from Snapchat to add to my lessons."
Fortunately, her TESOL education prepared her to get creative with her classes. "I'm so thankful that I took Materials Development, because I have had to make the majority of my materials."
In a time when many international workers have had to return to their home countries, Cheryl remains confident in her calling to serve in Mongolia: "God knows where and when you need to be and so here I am," she said simply.
Cheryl first visited Mongolia during her TESOL summer teaching internship in 2009. Her love for the country and its people has grown ever since. After her graduation in 2010, God opened a door at one of the first bilingual schools in the country, and she worked there for six years.
Cheryl returned to Canada for two years to help care for her mother, who was terminally ill with cancer. But with her family's support, Cheryl began to look for ways to return to Mongolia after her mother passed away in March 2017.
"The whole time I was in Canada, my heart yearned to be in Mongolia," she shared. "Whenever I was watching a program and Mongolia came up I would instantly tear up and could not wait to return. I just feel like I belong in this place and it is home."
An opportunity came when she was asked to be a bridesmaid in the wedding of a Mongolian friend she'd met during her teaching internship eight years earlier. In between wedding preparations and bridesmaid duties, Cheryl found time to drop off a resume at Orchlon International School.
Now back in Ulaanbaatar, Cheryl is immersed in her ministry to students and colleagues. She credits this focus to her Briercrest education. "Briercrest, [and especially professors] David Catterick and Darla Gamache, laid down a firm foundation which has made this job about more than just teaching English to speakers of other languages. They made it about having a golden key that could unlock doors for the Kingdom."
Cheryl has no reservations about using the "golden key" of English language teaching to spread the Gospel right where she is.
"I love reaching out and sharing with coworkers about who God is and why I believe in Jesus. I love the fact that God has given me the gift of being able to be a safe place for all people, children and adults alike," she said, explaining that Mongolian culture values being tough over sharing one's inner feelings.
"They have a warrior spirit, but deep down inside they long to be able to share about their hurts. I have developed meaningful and wonderful relationships here with both foreigners and Mongolians. I pray that God would continue to use me as a safe haven for those who need to share."
From her home in Ulaanbaatar, Mongolia, Cheryl shared some prayer requests for the Briercrest alumni network: "Prayer would be appreciated for all of us around the world who have had their lives flipped upside down in some ways with this disease. My prayer here in Mongolia is especially for the homeless who have been greatly affected by the closing of programs like my friend's ministry and NGO outreach. May God continue to guide us and give us wisdom and discernment in this trying time."