Women's Volleyball captures ACAC gold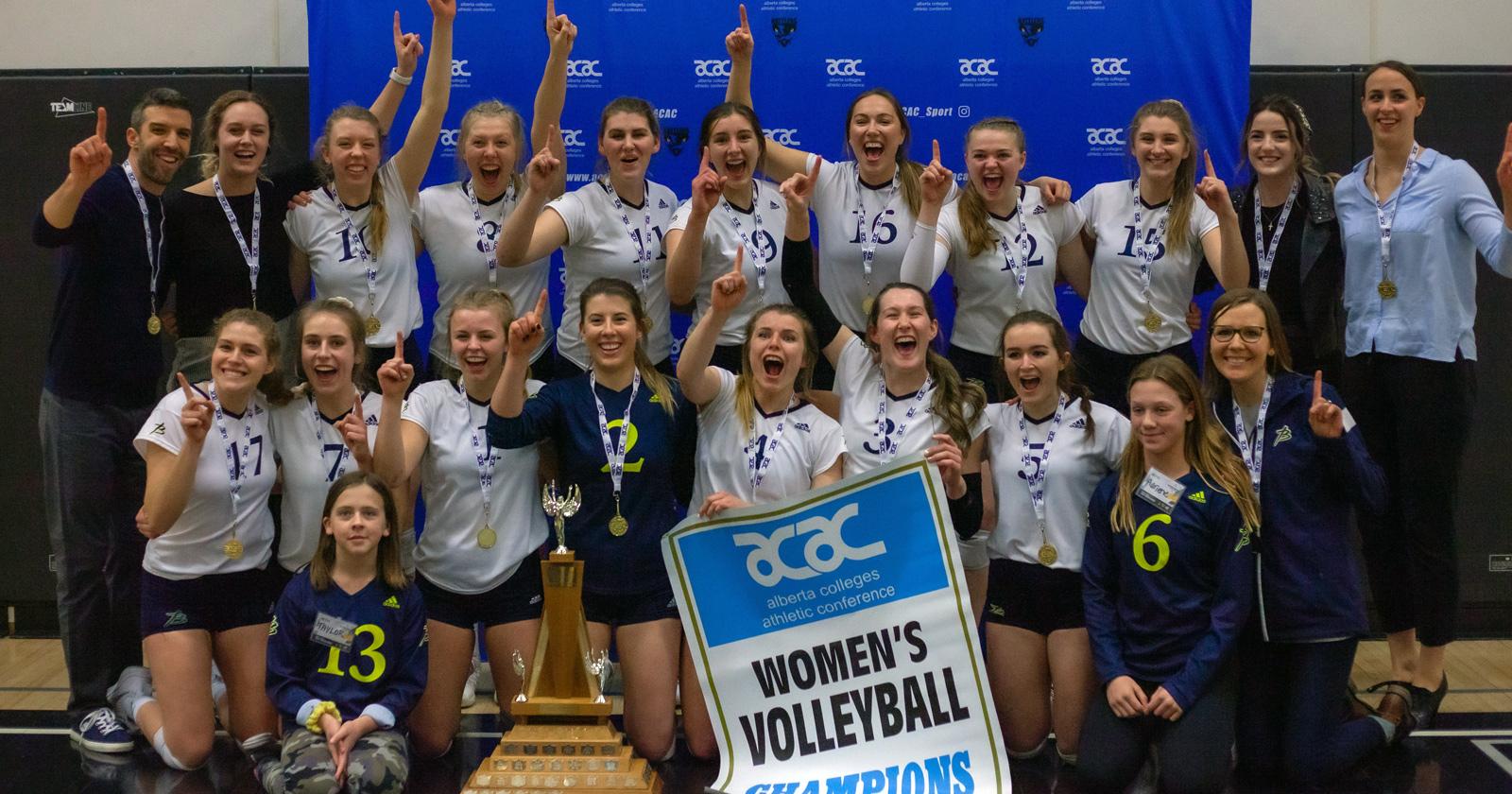 Briercrest Athletics is excited to introduce the 2019-20 ACAC Women's Volleyball champions! This is the second championship that Briercrest women's volleyball has won in the last five years, the first one being captured in 2015-16. The women also appeared at the conference championship every year in between, finishing as one of the top eight teams in the league to qualify for the conference championship, capturing two back-to-back silver medals in their 2017-18 and 2018-19 second place finishes. After being swept in the three-set match against The King's University in the 2018-19 gold medal game, earning their second silver medal in a row, the women's volleyball team sought to make a change this year and bring home the gold.
After a phenomenal season with 22 wins and 2 losses, the women entered the conference championship first in their division and with the best record in the league. The weekend tournament began well, with the team winning their first matchup against the NAIT Ooks in the quarter-final 3 sets to 0. In the semi-final on Friday, our women found themselves facing off against The King's University, the defending ACAC champions. However, 2020 was not the King's year, and the Briercrest Clippers defeated them in another 3-set match, securing a place in the final and a spot at nationals. Saturday saw the Briercrest women going toe-to-toe with the second-best team in their division, the Red Deer Queens. In a nail-biting five-set match, the Briercrest Clippers would scrape out a narrow victory in the final set after a close game exchanging sets with the Queens. Ending the drought, the Clippers brought home the gold and broke the silver medal streak.
Briercrest Athletics is proud of how hard every single woman on the team worked and the individual and team effort that was poured into the season and the conference championship. It was an epic way to end the careers of fifth-year athletes Ashley Erickson, Rebecca Garner, and Kirsty Kindrachuk, three outstanding athletes who have been the backbone of the program. It also could not have been accomplished without the fantastic leadership and coaching provided by head coach Nolan Weinmaster (2019-20 ACAC South Coach of the Year) and assistant Coach Elly Blackaby, along with the support of team chaplain Joelle Epp, team manager Abi Drinkel, and all the encouragement and support from friends, fans, and family.
All glory be to God and good luck at the CCAA National Championship!