Men defeated Broncos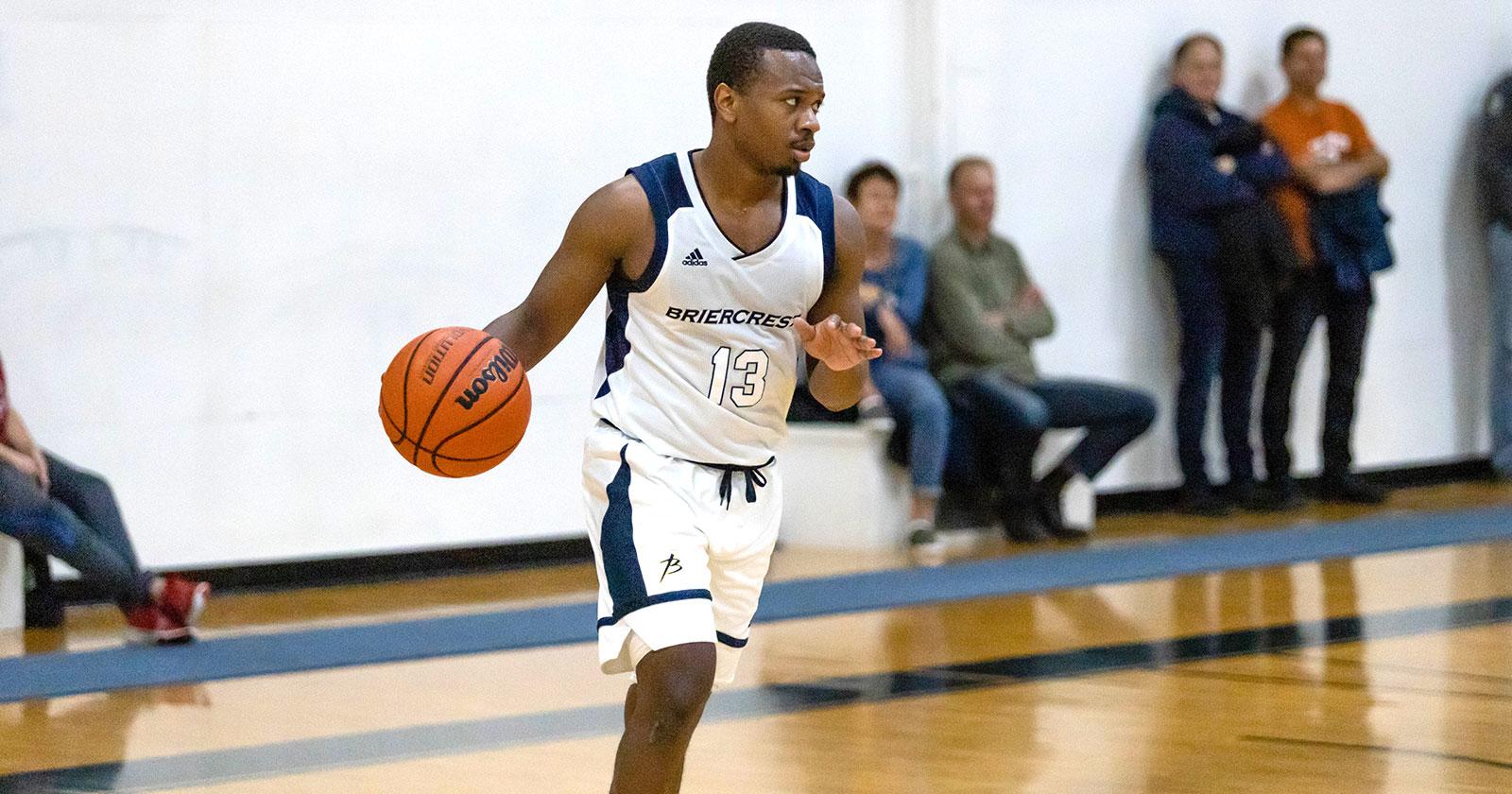 November 29th saw the Briercrest Clippers men's basketball team hosting the Old's College Broncos.
Briercrest started out strong, taking an early 7-2 lead. The Clippers were led by #11 Brian Tolentino, who had 9 of the clippers 17 first quarter points. Briercrest took a 17-10 lead into the second.
Briercrest #7 Brolin Simes hit back to back three pointers to open the scoring in the second. After a Broncos timeout, the teams went back and forth trading baskets until the clippers called a timeout up 31-20. The clippers edged Old's 17-15 after that and ended the quarter taking a 48-35 lead going into halftime.
Starting the third, Old's came out strong, scoring the first 5 points of the quarter. However, the Clippers extended their lead to 15 and the Broncos called a timeout. Briercrest kept rolling, leading by as much as 21 and finished the third up ahead 75-55.
The Clippers looked to finish strong and did just that. They pushed their lead to 24 and kept up the pace until the end. Solid rebounding and shooting helped them to hold off the Broncos. They ended the night with a strong 98-76 win.
The Player of the Game award went to Old's Broncos forward Alec Hillman, who recorded 21 points and 9 rebounds. For Briercrest, the award went to Brolin Simes, who put up 19 points, 2 rebounds and 3 assists. After the game, Simes commented that "For the most part I think we played pretty good as a team, we had some hiccups, we had some trouble getting it going in the first half, but we came out in the second and put our foot down to the pedal."