Broncos defeat women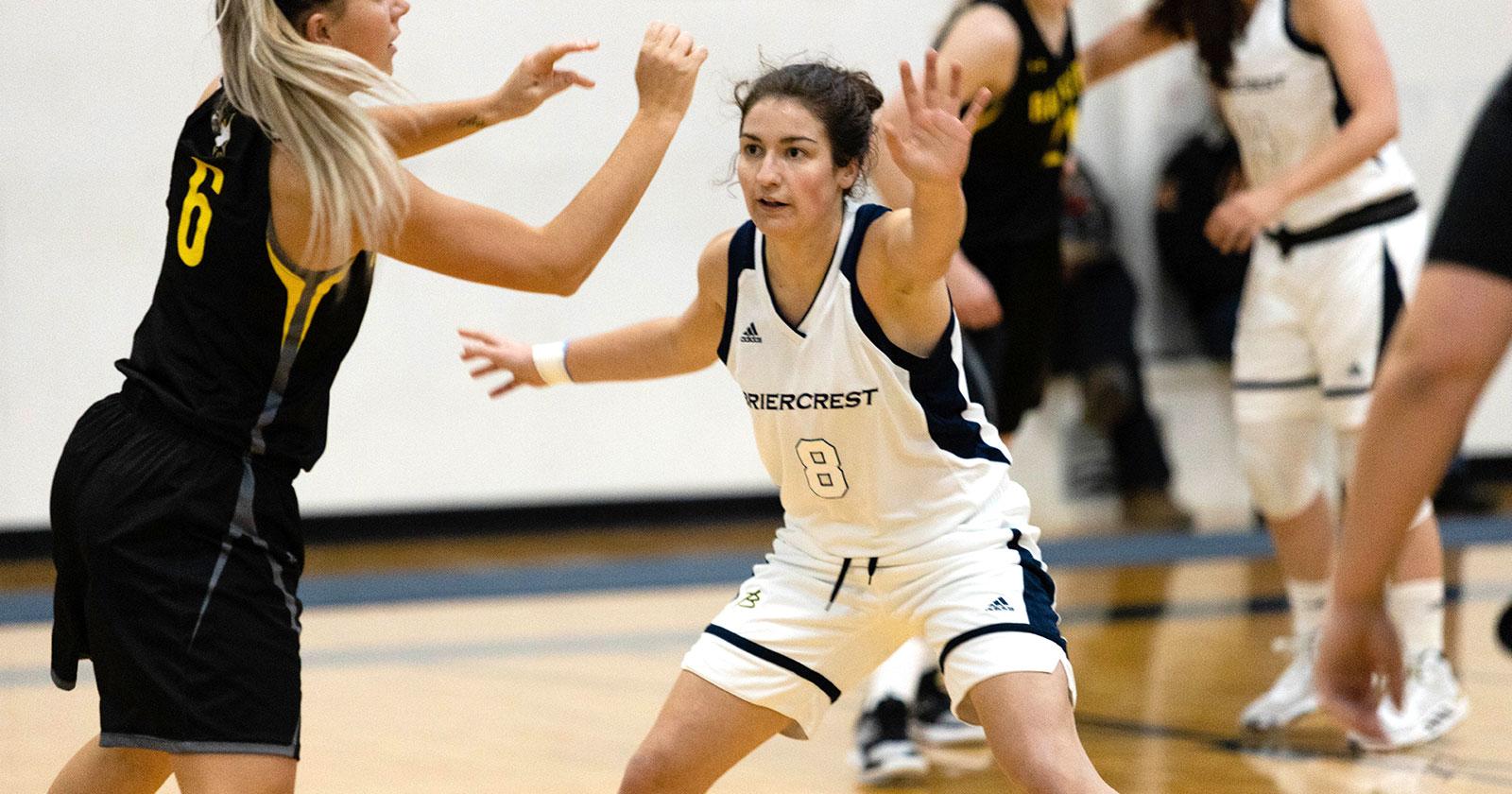 November 29th saw the Briercrest Clippers women's basketball team hosting the #1 ranked Old's College Broncos.
Briercrest, coming into the game with a 5-2 record, trailed early falling behind 14-6. A briercrest timeout didn't do much to swing the momentum, as the clippers were down 23-10 at the end of the first quarter. Strong defense, and good shooting from Old's contributed to their first quarter success.
The second quarter was much like the first, as the broncos extended their lead to 31-13, led by their guard #15 Brandi Thibeaux. The clippers were down by as much as 20 points in the second quarter, and after a Broncos timeout they extended their lead to 26, up 49-23 in the last minutes of the half. Briercrest was down 51-25 at half. Strong 3-point shooting by Old's #6 Mik Allen-Guillion and shutdown defense were big factors into the bronco's lead.
Looking to keep their momentum rolling, Old's did just that, opening the third on a 10-2 run. They continued to extend their lead, eventually up 68-31 with four minutes left in the quarter and taking a 73-31 lead into the fourth.
The Clippers were outscored 12-5 to start the fourth and found themselves down 90-38 halfway through the quarter. The Broncos didn't let up from there and would finish the game strong taking home a big 110-55 win.
Presenting Player of the Game was Briercrests dean of women's students Terry Woolverton. The award went to Old's Broncos forward #15 Brandi Thibeaux, who recorded an impressive 32 points, 10 rebounds, 8 assists, and 10 steals. For Briercrest, the award went to #7 Amber Tilcox, who put up 19 points, 10 rebounds, and 3 steals. After the game, #4 Rachel Linnel of briercrest had this to say: "It keeps us humble, and it keeps us hungry. We're not happy with that result, but we'll be better next time."