Preparing Our Kids to Renegotiate Faith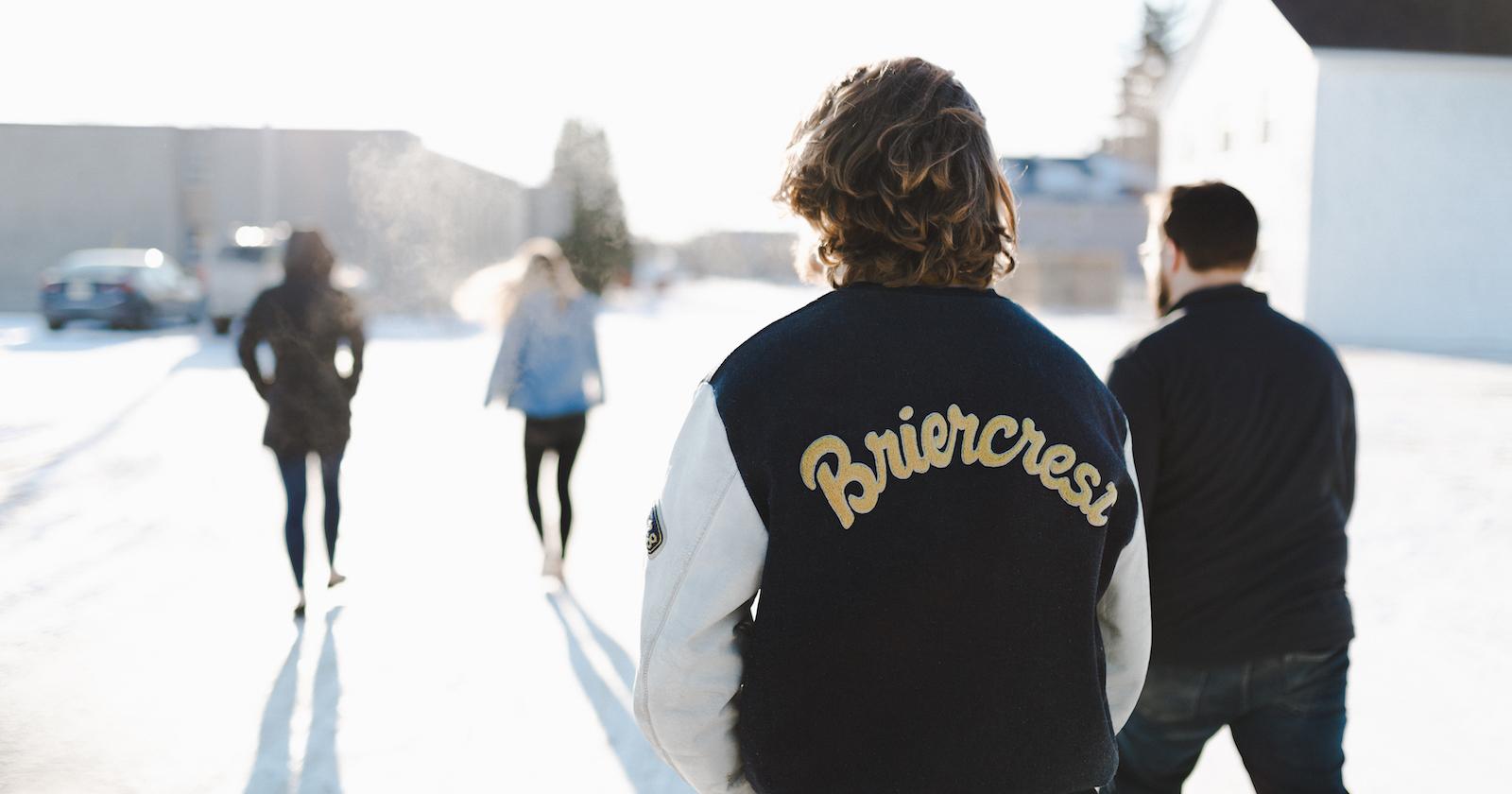 "Enjoy it now, the time will fly by."
If I've heard that phrase once, I've heard it a hundred times.
I know people were trying to tell me that the years of raising kids were great years, unique years, special years…filled with purpose and joy. Years I would never get back and never experience again.
But in moments, like when my son crawled into bed with us at 3 am for the 35th night in a row (pretty sure I'm not exaggerating), or when my son screamed life was so unfair because we wouldn't let him play video games all day and night, or those seasons when the countdown to waking the boys for school seemed like a countdown to the launch of a nuclear warhead, I will be honest, in those moments, when I heard someone say, "Enjoy it, the time will fly by," all I could think was, "Not fast enough."
And then suddenly, just like that, I moved from dropping my son off at middle school for the first day of class to dropping him off at college for the first day of the rest of his life.
It felt like I'd taken a nap in the parking lot during one of his practices (true story...over and over again) and woken up 10 minutes later wondering where exactly I was and how much time had actually passed. They were right. The time did fly by.
While God has given me a tremendous responsibility when it comes to raising my boys, they actually aren't mine. And neither is their faith.
I've found myself thinking a lot about the last 10 years recently.
I've chosen to be honest and celebrate the things, the events, the practices, the experiences we did with our boys that I would absolutely do again and encourage others to do as well.
I've also attempted to be honest about the ways I wish I hadn't responded, or the things I would do differently if I had a "do-over" (turns out I may have a "do-over," since all the research tells me there's a good chance he will end up in our home for another season).
The one thing that has become quite clear to me is that I was never in as much control as I thought I was, and I'm certainly in less control now than I ever was...and that is a good thing. It is true that while God has given me a tremendous responsibility when it comes to raising my boys, they actually aren't mine. And neither is their faith.
Of all the things that took up emotional energy as Jenn and I raised our sons, few consumed more mental space than thinking about how to get my kids to embrace my faith.
And let me be clear, spending time working through how to get your kids to embrace your faith is time well spent. But the more I think of the years left behind and the ones still to come, the more I think that, while thinking about how to get my kids to embrace my faith is an honorable and understandable task, a better task may be putting together a plan to help them renegotiate their own faith. (If this is where you're at, here are some of my recommendations to help you get started.)
Because this is the inevitable journey. God gives us the wonderful calling of raising children to follow him. And for a time, we do have a type of control: control of when they eat, where they go, who they spend time with, the environment they are raised in. But as they grow and mature, our control lessens. And so it should.
Soon there is an appropriate shift, where our ability to influence our kids is not found so much in the rules we create (although there are always rules), but rather in the type of relationship we engage (and I'm not talking about being "buddies" or simply "friends." We never abdicate the role of "parent," it simply transitions or matures).
Suddenly, we no longer tell them simply what to think; we begin to teach them how to think.
What we say has much less impact than what we model and how we listen. To be honest, this can be a terrifying transition, because few of us like the feeling of losing control. But whether we like it or not, it is inevitable...and good. God designed both teenagers andparents to grow up.
If we humbly embrace this inevitable journey, we will see God work in us and through us in truly lifechanging ways, both in the lives of our teenagers and in our own lives.
That's what this blog is about. We want to help parents help their kids own their faith as they move from high school to life beyond.
Over the last number of years, I've been a part of a research project called Renegotiating Faith. For this project, we surveyed almost three thousand young adults and two thousand youth ministry experts across our country with the hopes of creating a clearer picture of what influences faith formation during this transition.
Our goal was to help those most intimately involved in a young person's life be even more effective in preparing them for, and walking with them through, this transformational season.
My hope is that this blog will not simply be a place where we download information, but rather a space that can stir up conversation and ignite deeper thinking about how we can steward the calling we've been given with the most important people in our lives before, during, and after this significant transition.
Things have changed. When I went to college, the only way I could communicate with my mom was the payphone at the end of the hall that our dorm shared. (The other option was writing out a letter and putting it in the mailbox, but I'm pretty sure that almost never happened.)
Last night my wife FaceTimed our son after seeing him on his Instagram feed, running down the hall with some dead animal on his head. This morning I woke up and texted him a few thoughts after reading my bible and spending time praying.
Yup, our ability to communicate has changed. But what hasn't changed is that the most important journey my son has in front of him is the journey of making his faith his own.
And even though our time has flown by, I know I still have the opportunity and responsibility to help him renegotiate his faith.
A few things to ponder...
What are some practices or events you experienced that have helped you make your faith your own?

What might be some of the elements of today's culture that make it difficult for teenagers to embrace their own faith in deep authentic ways?
What is more challenging for you, trying to control your child's faith, or feeling completely helpless when it comes to being intentional in your child's faith development and ownership?
Spend some time over the next few days or weeks asking the Father to make you aware of moments where you can "lean into" the journey of preparing your child to "renegotiate" their faith.
For more Parent's Blog, follow Briercrest on Facebook and Instagram and don't forget to subscribe to our Parent's Newsletter emails!