9 GIFs to Walk You Through YouthQuake at Home
About a year ago, if you would have told me that Youth Quake would be online this year, I would have laughed and given you a strange look. But oddly enough, that is the reality we face.
And trust me, the last thing I want is another Zoom call or a Google classroom meeting.
But YQ@Home is different than some Zoom call or Google classroom.
What is YQ@Home?
YQ@Home is a month of YQ content for you to grow, connect, and learn—all from home, church, or camp!
So here are 9 ways to make sure YQ@Home can be as memorable as possible:
1. First off, follow the YQ Insta and like the Facebook!

To make sure you stay updated with YQ@Home, you should check out and follow our Instagram and Facebook!
2. Keep your eyes peeled for opportunities to get involved.
Now that you're following us, there will be different opportunities to get involved on our social media, so look out for them!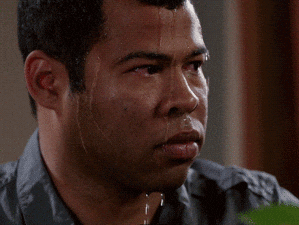 3. Don't do YQ@Home alone.
If you're in a youth group but not doing YQ@Home, ask your youth pastor if your group can register!
If you're not involved in a youth group, grab some friends or family—in person or online. This experience is best shared with other people. :)
4. Before watching, make sure you grab the snacks
Imagine this: you sit down to watch YQ@home on the big screen, you power up the TV… but, you forgot the snacks! Remember to make a quick trip to the store.
5. Don't miss the YQ show!
Every Sunday evening, you can tune in to the YQ show. This is a time to engage with others participating in YQ@Home! The show is on every Sunday at 8 PM on YouthQuake's Facebook. Don't miss it!
6. Take some notes while listening to seminars
Do you ever listen to someone speak and just zone out and later have no idea what they said? (I've definitely been there, too.)
One of the best ways to remember the great seminar content you'll receive is by actually taking notes while listening!
7. After the talks, discuss what you heard with your friends
A way for YQ@home to be best utilized is by discussing what you heard with your youth group or your friends. So, don't be afraid to share what you may have learned!
8. At the end of the month, let us know your highlights from YQ@Home
Want the opportunity to be featured? Be prepared to send the highlights you had from YQ@home, and you may get the chance to be featured on YQ@Home during one of the live YQ shows on Sunday!
The best way you can send your highlights is through our Instagram DM's!
9. Lastly, if you're looking for something like YouthQuake all year, you should check out Briercrest!!
If you grow in your faith during YQ@home and you are looking for something more, Briercrest College is an amazing place to study and grow in your faith!
My life has personally been changed by Youth Quake, and a significant part of that was because Youth Quake led me towards Briercrest College.
For more about that, read my blog called Why You Should Consider Coming to Briercrest Next Year!
Last thoughts
The theme for YQ@home is found in Matthew 11, where Jesus calls us to an eternal kind of rest. Jesus Himself words it like this,
"Come to me, all you who are weary and burdened, and I will give you rest. Take my yoke upon you and learn from me, for I am gentle and humble in heart, and you will find rest for your souls. For my yoke is easy and my burden is light." (Matthew 11:28-30 NIV)
Are you feeling weary?
Maybe burdened?
Me too, and COVID-19 has everything feeling so uncertain, but Jesus tells us that when we draw ourselves to Him that He can give us an eternal kind of rest for our souls. This passage cannot be more relevant to what we are facing today due to the virus. This is why I am so excited about this passage that gets to be shared at YQ@Home.
I hope and pray that your YQ@Home experience is amazing and that these 9 tips can help make the most of Youth Quake this year!
Like I said, my life was once changed by Youth Quake, and I think it can change yours too.
YQ@Home is a free four-week series aiming to help young people grow in their faith. To register or learn more, visit the YouthQuake website!