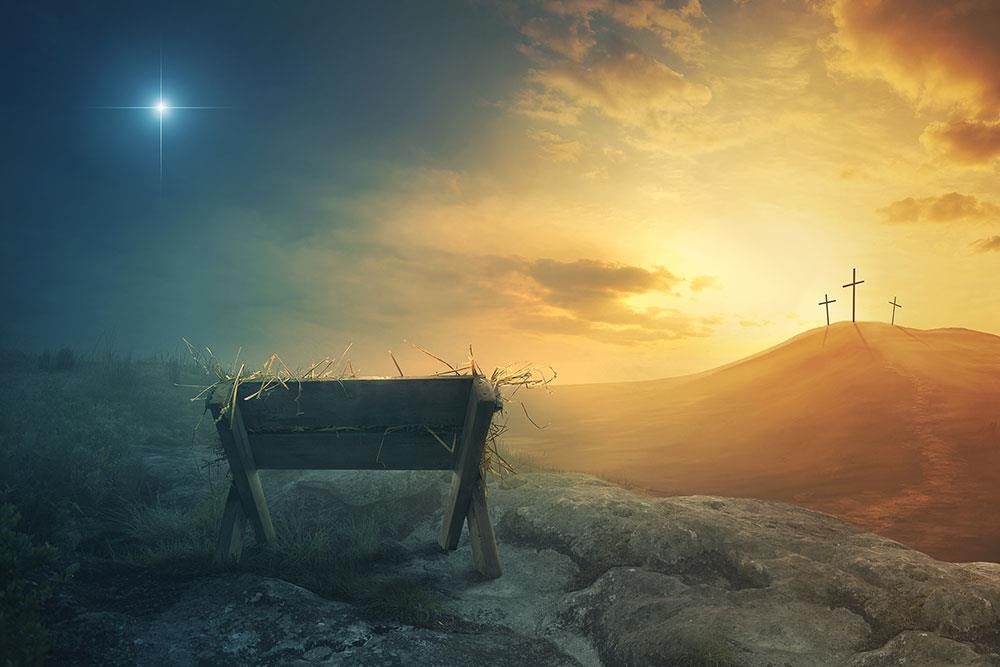 God wants to be together with us
Briercrest President Michael B. Pawelke
Christmas is a busy time for a lot of people. It represents an enormous business opportunity for retail stores, online purchasing, and of course, service industries such as restaurants and entertainment. People are spending, buying, eating, travelling, partying, and visiting. But Christmas is also a time when people are drawn to these noble aspirations of hope, peace, and joy. Hallmark will produce some schmaltzy romantic comedies or some tender stories about estranged family members who come together at Christmas. Hollywood will release some new superhero blockbusters where friends band together and save the world. Although these storylines seem quite different, they share one common theme: a desire for community and connection. Nobody wants to be alone at Christmas. 
At Christmas, people want to be together—enjoying a meal, making cookies, decorating the tree, or sipping hot chocolate by a fire. Just being together generates joy. My mother passed away this year, but she used to remind me of this all the time. I would visit her and ask, "Mom, what would you like to do?" And she would answer, "Oh, just being together. That's all that matters."
I'm not sure if you have thought of what God wants in these terms. But God wants to be together with us. This is God's reason for pursuing us. This is the heart of Christmas. Following our self-willed disbelief and disobedience in the garden, God launched an all-out pursuit of His lost and unruly children. 
Let me remind you of the words of the Apostle Paul from 2 Corinthians 5:17-21: "Therefore, if anyone is in Christ, he is a new creation. The old has passed away; behold, the new has come. All this is from God, who through Christ reconciled us to Himself and gave us the ministry of reconciliation; that is, in Christ God was reconciling the world to Himself, not counting their trespasses against them, and entrusting to us the message of reconciliation. Therefore, we are ambassadors for Christ, God making His appeal through us. We implore you on behalf of Christ, be reconciled to God. For our sake, He made Him to be sin who knew no sin, so that in Him we might become the righteousness of God."
This is why Jesus came to be among us. This is why Jesus was born. And this, of course, is why Jesus died: to reconcile us to God so that we could live together with God, and then live together with each other in peace and in harmony. And so, my prayer for you this Christmas is that you will recognize the gift, the wonder, and the blessing of togetherness. Let's thank God that He has reached out to us in Jesus the Messiah so that we might live together with Him. And then, let's enter times with family, friends, and even with people we don't really know very well with a heart to connect and enjoy being together. After all, this is why Jesus came. 
Partnering together,
Michael
Michael B. Pawelke, DMin
President