CHS Reunion - Class of 1970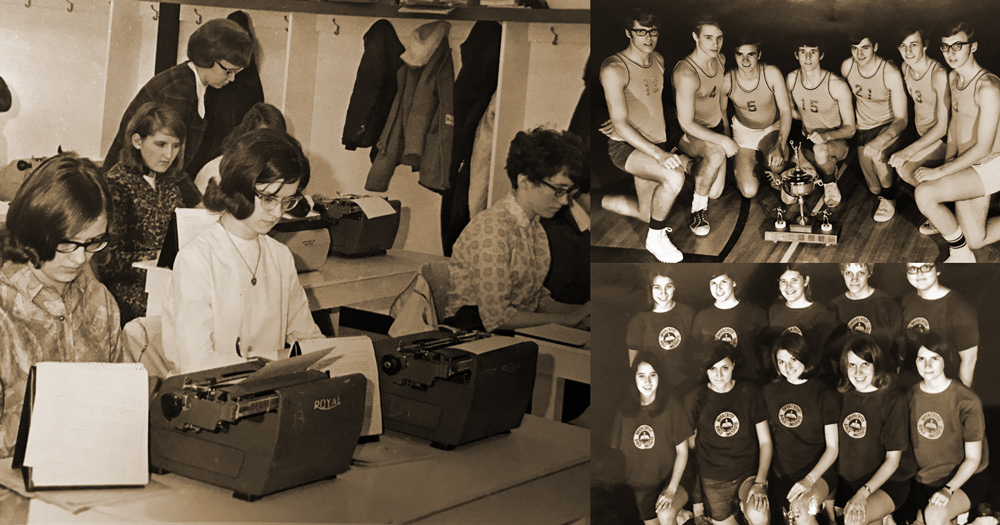 Plans are now well underway for the 50th anniversary reunion of the Caronport high school class of 1970.
Friday afternoon May 8th to Sunday 1 pm May 10th 2020.
FIFTY YEARS! How did we get to this age?! For some of us it is 53½ years (1966) since we enrolled in grade 9 at Caronport so we have a few extra stories to tell! And what is neat is this is also open to 'others' - those who attended CHS while we were there but did not graduate with us. Others may have been with us in any of the 4 grades.
Activities planned so far:
Tour of the new rink, gym, and other 'sites'
Attending opening night of Briercrest OnStage theatre season (Fiddler on the Roof) Friday night in the old chapel (The Landing).
banquet, group photos, and special program
Tours of the famous Tunnels in Moose Jaw
and lots more eating and talking
Registration
Please register by April 15, 2020
PDF Registration Form - Fax registration form to 306-910-9350 or Mail to: Briercrest College and Seminary, 510 College Dr, Caronport, SK S0H 0S0 to the attention of Event Services
Registration List - see who has already signed up to be here!
For more information contact
Events Department
Briercrest College and Seminary
events@briercrest.ca
(306) 756-3200